Source: Microkids – Issue Number 1 – December 1983
I had a friend that had a TI-99/4A but I never had one myself. This computer had a very brief windows of success somewhere in late 1982 and 1983. This rare ad for a TI-99/4A game is from the December 1983 issue of Microkids.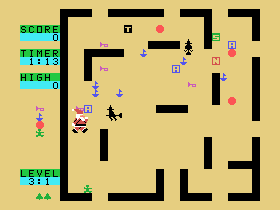 St. Nick was released sometime in late 1983 and was developed by a company called Funware which had just been bought by Creative before this game was released. The game is a fairly typical 2D single screen action arcade game of the type that was common in the early 1980s. In this game you must help St. Nick fend off witches invading from Halloween and elves that have been placed under their spell in order to save Christmas. I wonder if the inspiration for The Nightmare Before Christmas came from this game? Anyway, the game itself is nothing special but for TI-99/4A aficionados, there are relatively few games to choose from. It isn't an awful game but don't expect anything amazing either.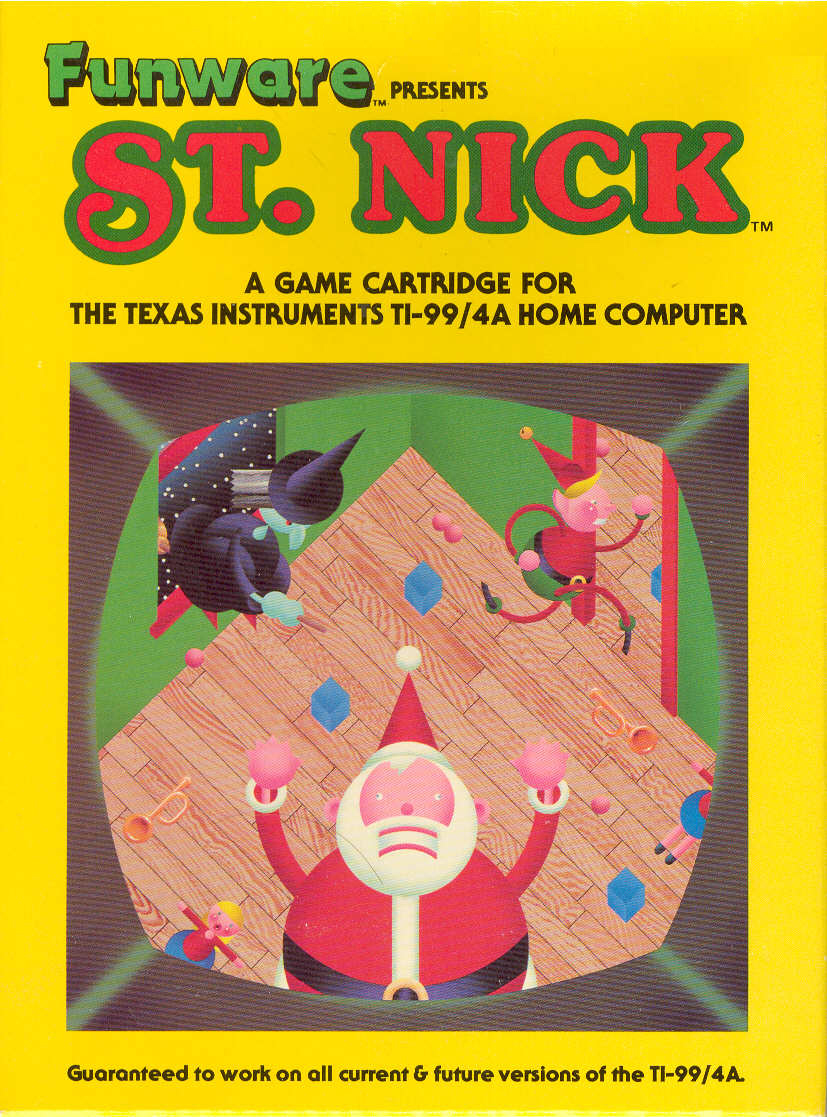 Like most (all?) games for the TI-99/4A, this one comes in cartridge format. Originals are not terribly easy to find but you still may be able to pick one up reasonably cheap if you can find one. If not, there is always emulation. This game has never been re-released and I doubt it ever will be so these are your only two options.