Tower Toppler and Sports-A-Roni by U.S. Gold for the Commodore 64 and other computers.
This ad from 1988 is for a couple of late 1980s computer games distributed by U.S. Gold in North America. Tower Topper is a platform game while Sports-a-Roni is a sort of parody of the Olympics or other sports games.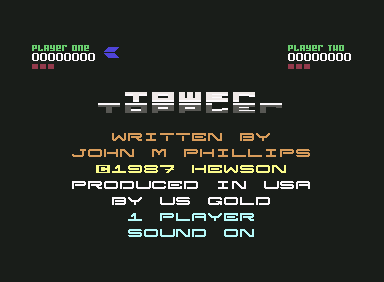 Tower Toppler is probably the most well known of the two. It was originally released under the name of Nebulus in the U.K. but the name was changed to Tower Toppler when it was brought to the U.S. Maybe Nebulus was thought to be too nebulous of a name… Tower Toppler is an excellent game and a unique sort of platformer. Your goal is to make your way from the bottom of the tower to the top while avoiding various enemies and obstacles in order to plant a bomb to destroy the tower. There are eight towers to destroy that you can think of as eight different levels. Uniquely, your character stays in the center of the screen and the tower seems to rotate as you move to the left or the right.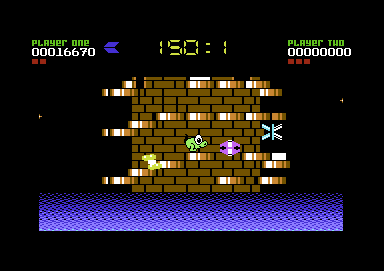 Tower Toppler was released on a wide variety of systems, including the Commodore 64, Amiga, Atari ST, Game Boy (as Castelian), NES (also as Castelian), Atari 7800 and DOS based computers among others. For overall gameplay experience, I recommend the Commodore 64 version. The Commodore 64 version made an appearance on the C64 DTV in 2004 and was also released via the Wii Virtual Console in 2009.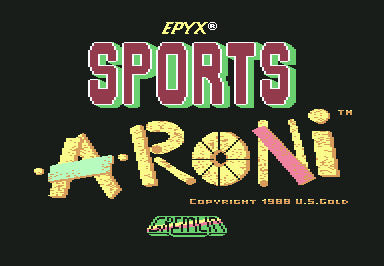 Sports-a-Roni is a bit more obscure. It was also released on several platforms, including the Commodore 64, Atari ST and DOS based computers. There are 8 "sports" events including pogo, pillow fight, run up the wall, river jump, boot throwing, the pile of plates, pole climbing and sack race. In its original European release, this game was called Alternative World Games. It's not a spectacular game but if you enjoy games like the Epyx Games series then this might offer a nice change of pace. However, I don't believe this one has had any re-releases so you'll need an original disk and hardware or be content with emulation. I would again say that the Commodore 64 version is the best overall.