ActRaiser and Dragon Warrior III Ad
http://darth-azrael.tumblr.com/post/165973401923/videogameads-actraiser-and-dragon-warrior-iii-ad
The above ad for two classic Enix games is from circa 1993. At this time, the NES was seeing some of the most technically impressive releases in its life but even with extra hardware in the cartridges, it was no match for the graphics and sound capabilities of the recently released Super Nintendo.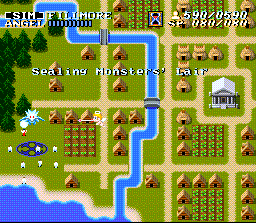 ActRaiser
ActRaiser was a rather unique game and being released only a few months after the introduction of the Super Nintendo, was one of the earliest games available for it. The game combines the city/world building genre of games like Populous with side-scrolling platform action/adventure. This was one of the best early releases for the Super Nintendo. Not only did it have excellent gameplay but it did a good job showing off new graphics and sound capabilities of the SNES.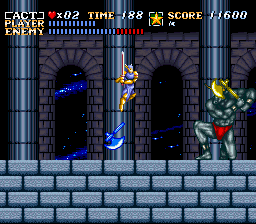 Dragon Warrior III though it was released fairly late in the life of the NES was one of its best selling games ever. Dragon Warrior III is a role-playing game played from an overhead perspective with turn-based combat. As far as RPGs on the Nintendo go, The Dragon Warrior series was second only to the Final Fantasy series in popularity. Although the NES didn't have the technical capabilities of the new SNES, Dragon Warrior III graphics, sound and music were still well done and it offered many hours of excellent gameplay. Enix (now Square Enix) had a reputation for producing very good games and these are two examples of why that is so.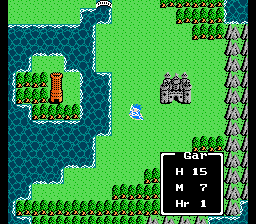 Dragon Warrior III
There was a very limited port of ActRaiser for mobile phones in 2004 and there was a Virtual Console release for the Wii in 2007. There was also a sequel, ActRaiser II, developed for the SNES and released in 1993.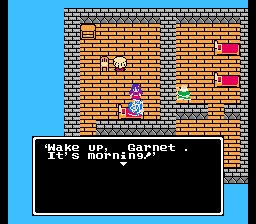 Dragon Warrior III had several remakes over the years. The first was in 1996 for the Super Famicom though it was never officially released in the U.S. However, a Game Boy Color version based on the Super Famicom remake was released in the U.S. in 2001. It was the largest Game Boy Color game released in the U.S. at 32 Mb. There were other remakes for cell phones and the Wii that were only released in Japan. Most recently, an Android and iOS version was released in 2014.