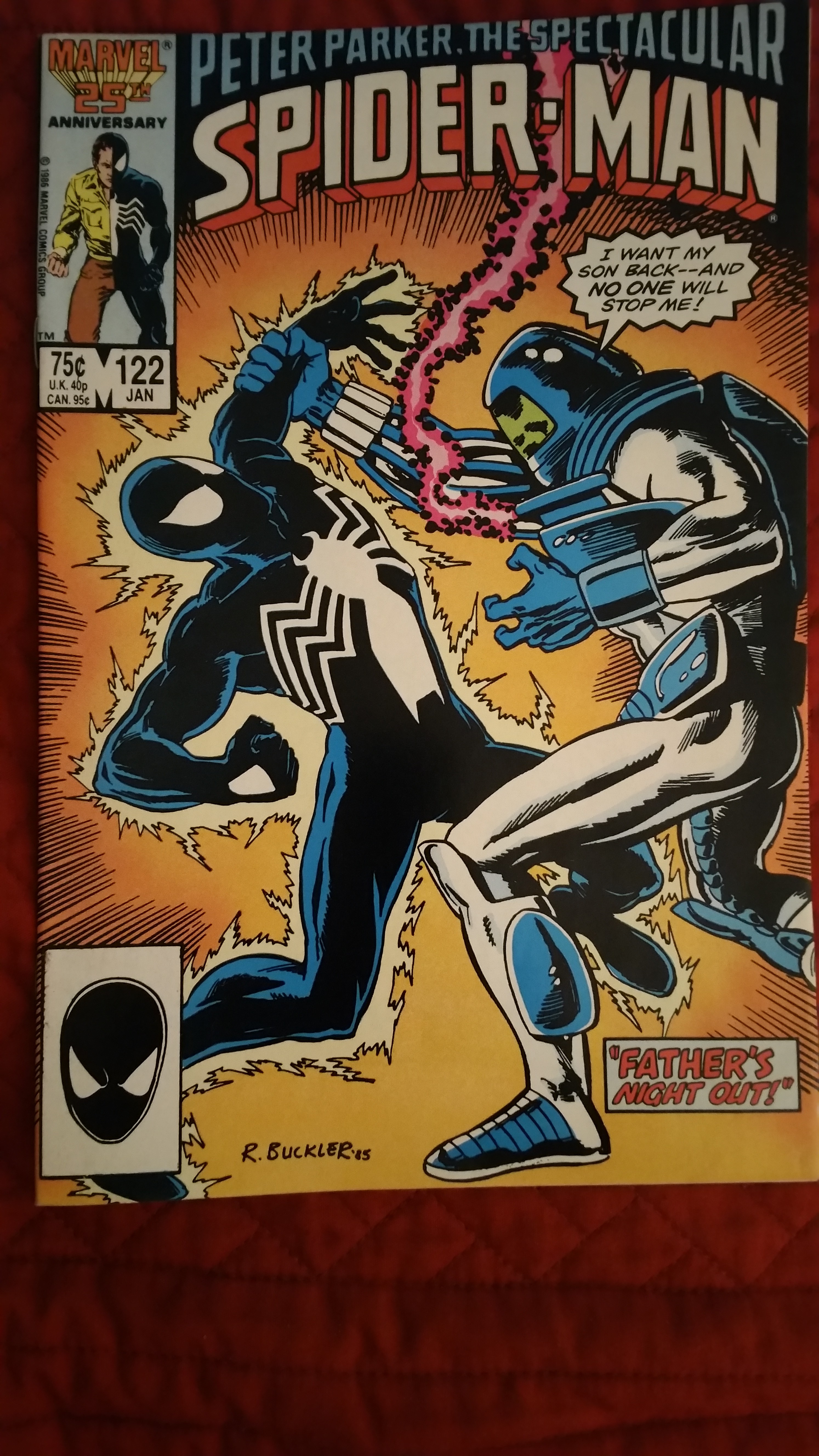 At this year's MegaCon in Orlando, I bought a bunch of comic books for 50 cents each and I've been posting my score here. Next up is Peter Parker, The Spectacular Spider-Man #122.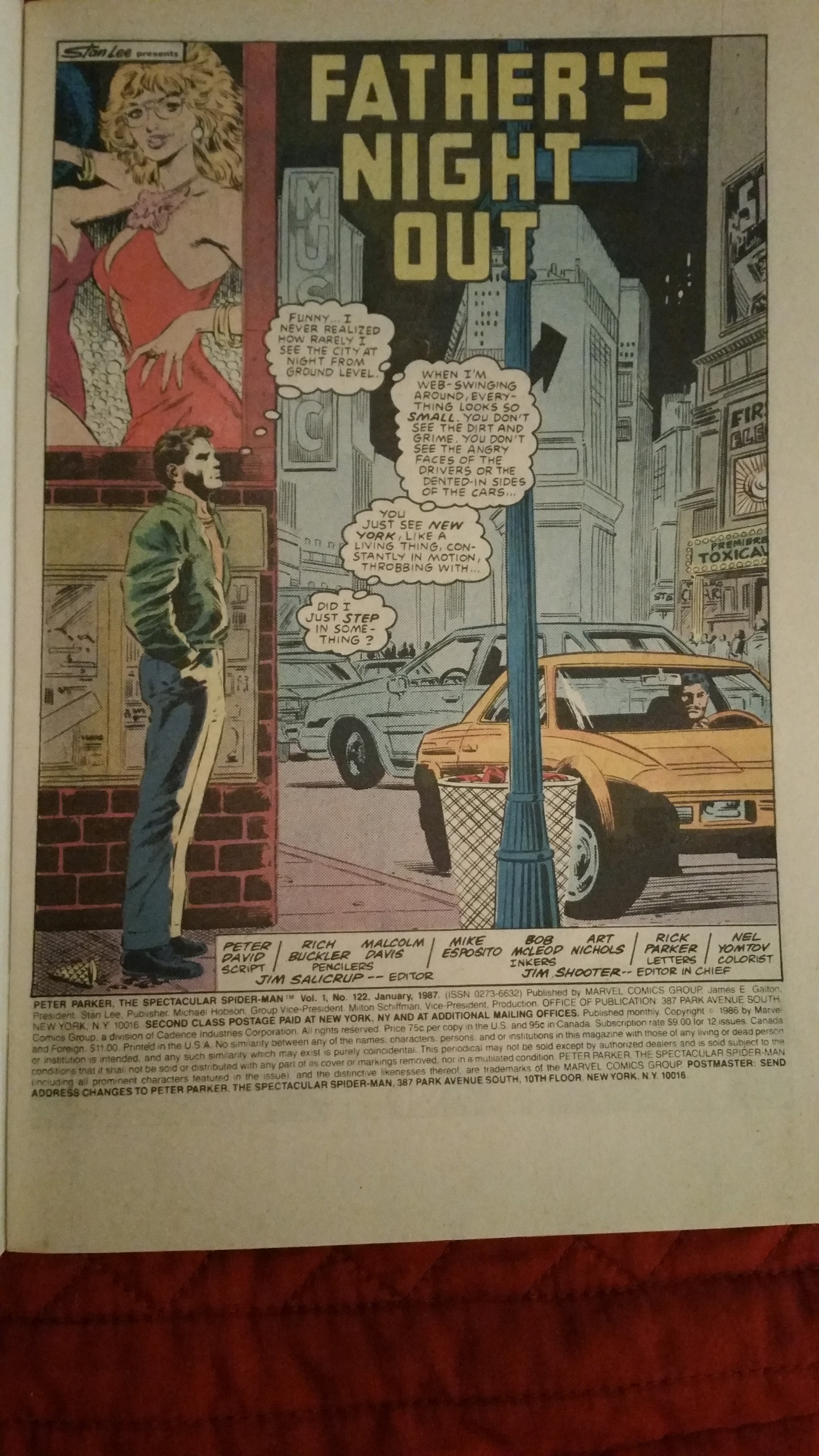 This particular story is titled 'A Father's Night Out' and is from January 1987. It starts off with Peter finding a baby in an Alley. It turns out to be the son of Brendan Doyle, A.K.A. Mauler, a relatively obscure Spider-Man villain. Apparently he had been trying to take the baby from his mother and the mother tossed him out the window to protect him. I say obscure but there's an interesting history here. Mauler is kind of like Iron Man in that it was a suit of armor produced by Stark Industries. There were a few different Maulers and he participated in the Civil War story-line to a small degree, at least in the comics.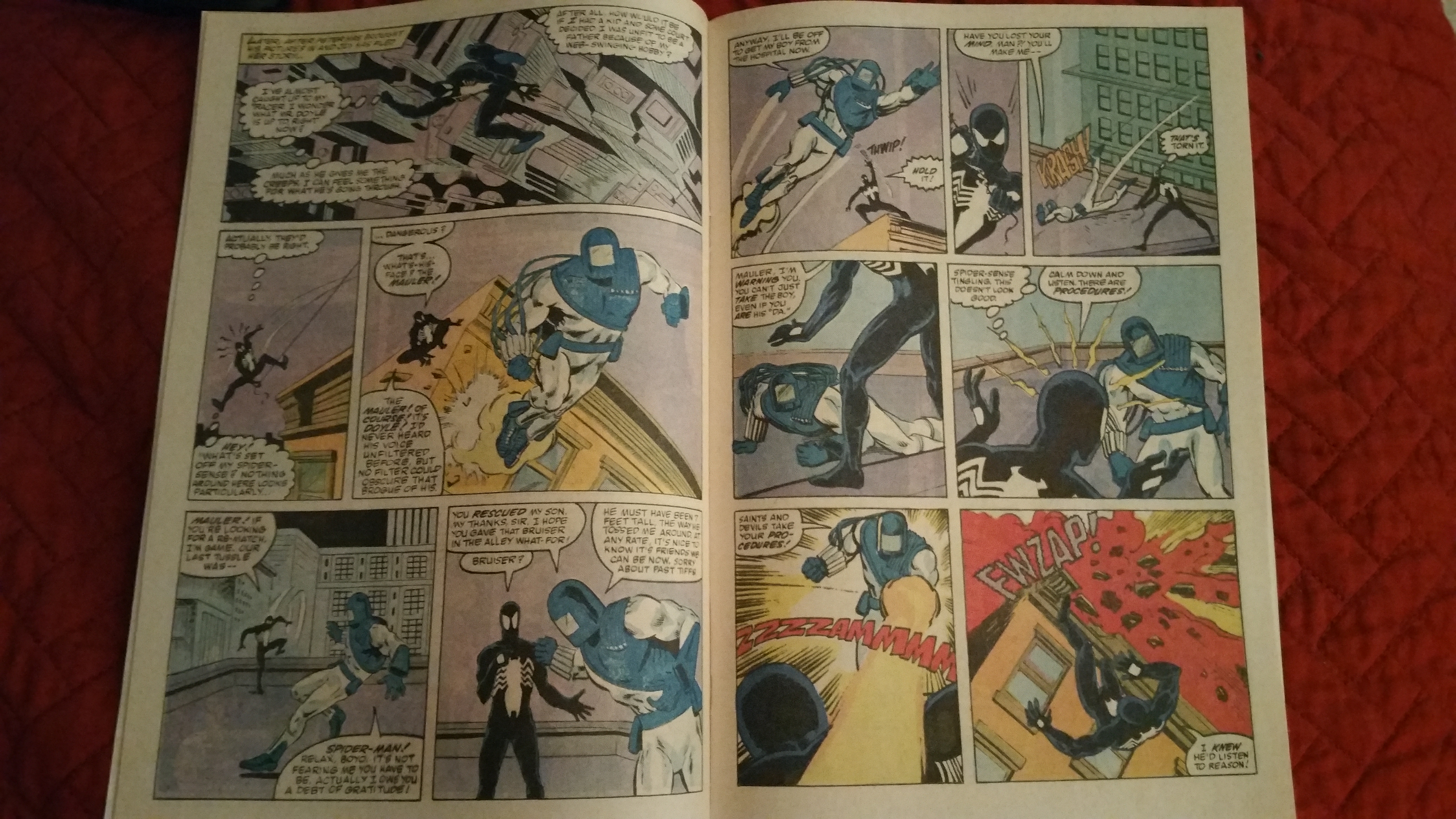 Spider-Man takes the baby to the hospital and prevents Mauler from taking him away. This, as you might expect, leads to the inevitable confrontation. Spider-Man handles him pretty easily (he's no Iron Man) though wrecks part of the hospital in the process.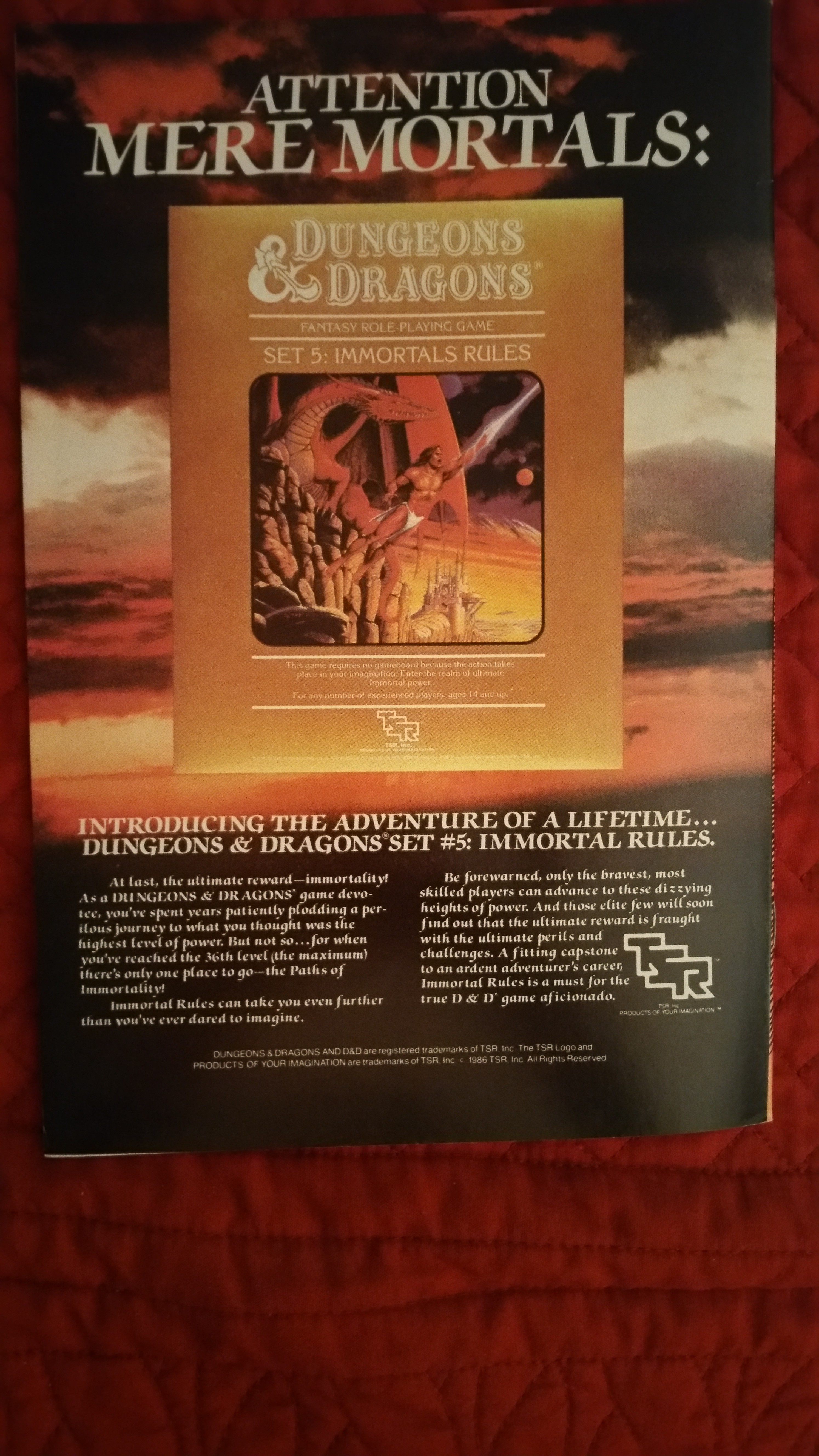 There weren't a whole lot of great ads in this issue but the back cover had this ad for Dungeons & Dragons Set #5: Immortal Rules. I still own Set #1 but I don't think I ever got any other non-Advanced D&D stuff…
See the previous 50 Cent Comics entry here: https://steemit.com/comics/@darth-azrael/0-cent-comics-spiderwoman-2-2015-1561988273452