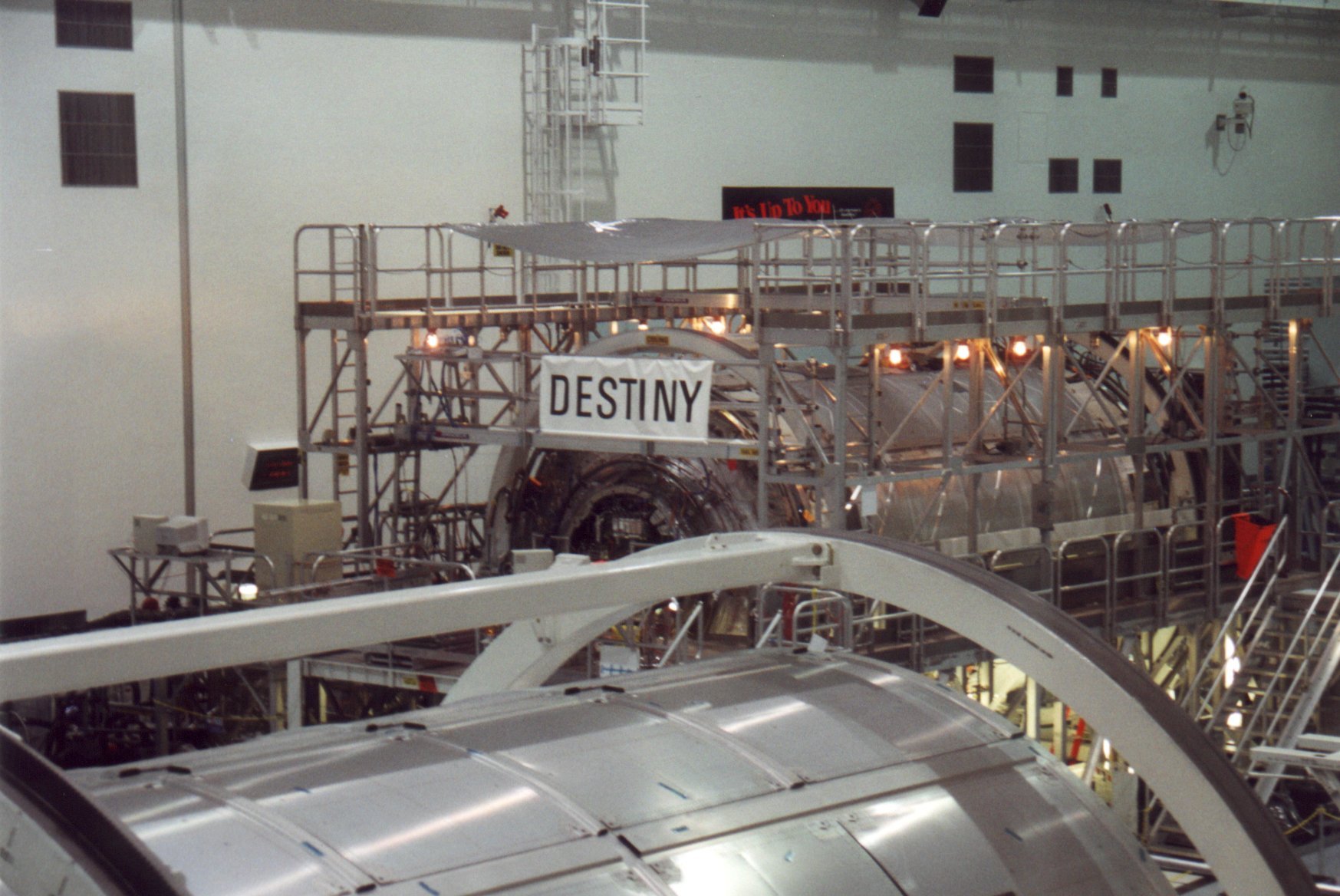 The above photo is from October 2000 at the Kennedy Space Center of the Destiny module for the International Space Station.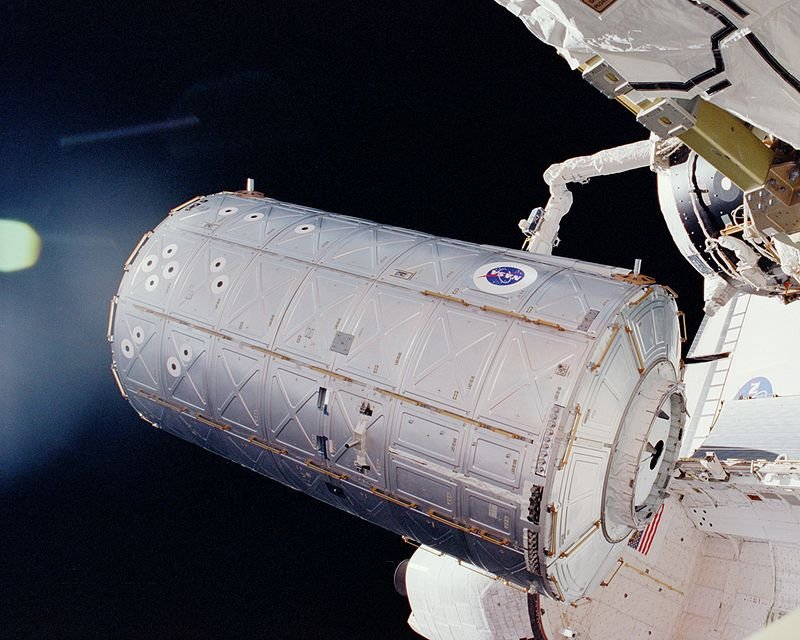 The Destiny module was launched in February 2001 aboard the Space Shuttle Atlantis. Once it was attached to the Unity module and activated, it became NASA's first permanent orbital research station since Skylab in 1974. This module is where the U.S. performs most of its research on board the ISS. At the time this module was added, it increased liveable space onboard the ISS by nearly 50%. Several years after Destiny was installed, the Harmony module was attached to the forward end of Destiny.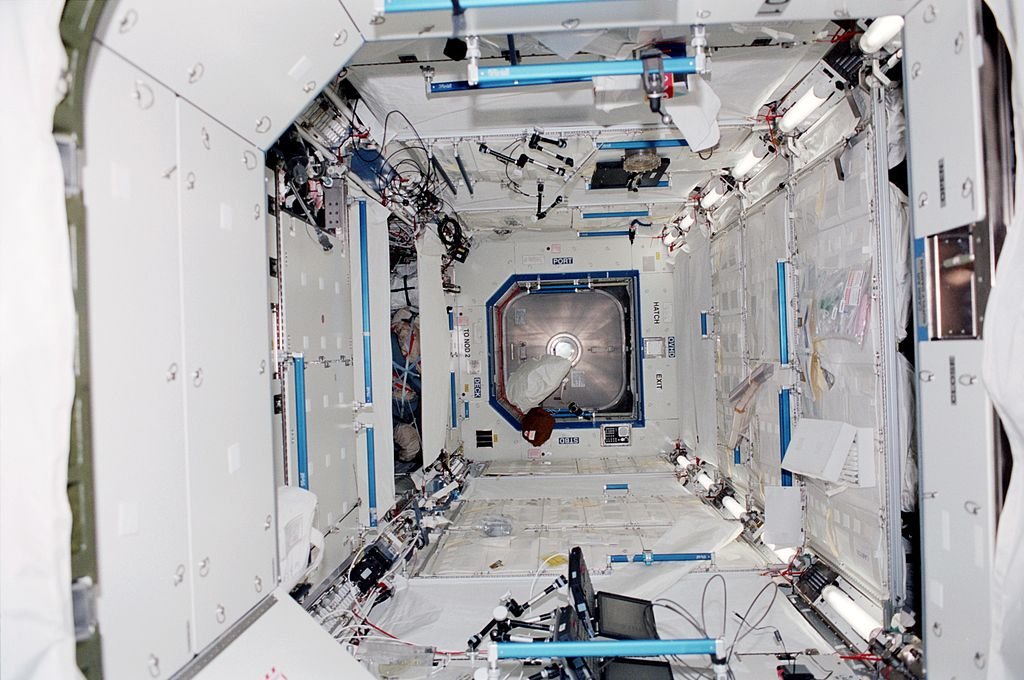 In addition to being the home of most U.S. scientific experiments, the Destiny module also contains a one of a kind observation window and the control center for the station's robotic arm. The window is made from telescopic quality glass and is the clearest glass ever flown in space. The robotic arm is a much larger and more capable version of the robotic arms of the Space Shuttles.