Raiden (Atari Jaguar)
http://darth-azrael.tumblr.com/post/162919479453/raiden-atari-jaguar
Raiden was a vertically scrolling shooter released in arcades in 1990. It was ported to a variety of home systems starting the following year though different ports were done by different teams and there was a lot of variation. Perhaps the closest to the arcade original is the Atari Jaguar version.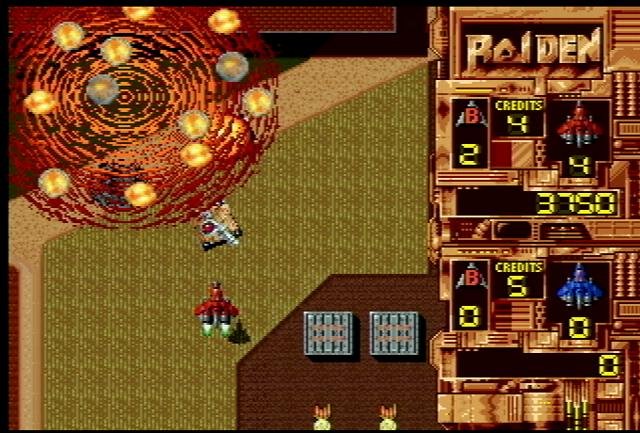 The Atari Jaguar version got mediocre reviews but it wasn't so much a reflection of the quality of the port as of the game itself. Reviewers generally felt that the pace was too slow and it was not an advanced enough game for the hardware it was running on. Still, if you are looking for an arcade shooter on the Jaguar, Raiden is not a bad choice.
In addition to the Atari Jaguar, Raiden was also released on DOS based PCs and on the Sega Genesis and Super Nintendo as Raiden Trad (it's unclear why the name changed). There was also an unreleased Amiga version and a version for the Atari Falcon (an Atari ST successor). Raiden (and Raiden II) were also later ported to the PlayStation as a release title (Raiden Project).
Despite the sometimes mediocre reviews, Raiden was a successful game and a successful series as a number of sequels have been released.