Source: GameFan – Volume 1, Issue 3 – January 1993
GameFan or Diehard Game Fan as it was called early on, was one of several popular gaming magazines in the 1990s. I was more of an EGM and VG&CE reader myself but this was a quality choice as well. The January 1993 issue includes:
Editorial Zone
Most Wanted
Hocus Pocus
Viewpoint
Sega Sector
Planet SNES
Turbo Toons
Savage Amusement
New Game
Fight Special
Golden Megawards
Hand On
Graveyard
Other Stuff
Postmeister
The Schedule
…and more!
---
Sponsored ( Powered by dclick )
Fundition is one of the most beloved and promising d…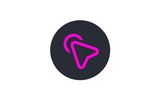 This posting was written via
dclick the Ads platform based on Steem Blockchain.
Comments
comments