Source: Game Players – November 1993
Game Players wasn't one of my favorite gaming magazines. It always just seemed a little more shallow that some others to me. However, if often did cover a lot of games so it was useful for seeing a good cross section of what games were available. The November 1993 issue includes:
Departments
Video Control
GP Press
Reader's Network
Game Players 27407
Codebreakers
TechTalk
GP Sports
Ahead of the Game
BackTalk
Features
Cover Story: Everything you always wanted to know about the new Mega Man and Sonic games but were afraid to ask.
Mega Man X for Super NES
Sonic CD for Sega CD
Sonic Spinball for Game Gear
Sonic Chaos for Genesis
Indiana Jones
Jurassic Park
Aladdin
Aero the Acro-Bat
World Heroes
Rocky Rodent
Spider-Man & X-Men
Eternal Champions
Lethal Enforcers
Street Fighter
Reviews
Dungeon Master
The Legend of Zelda: Link's Awakening
Sherlock Holmes Consulting Detective Vol. 2
Star Trek
Super Off Road: The Baja
Top Gear 2
…and more!
---
Sponsored ( Powered by dclick )
Every day the same. But… not borring. Steepshot IP…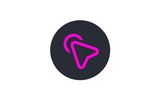 This posting was written via
dclick the Ads platform based on Steem Blockchain.