Source: Electronic Gaming Monthly – Issue Number 69 – April 1995
There were quite a few games for the Super Nintendo with Spider-Man as the title character. This particular one, simply titled Spider-Man and released in 1995, was based largely on Spider-Man: The Animated Series. It's your basic side-scrolling platform game with six levels. There are, however, twenty bosses and some help from the Fantastic Four so there are plenty of Spider-Man Villains and other Marvel heroes that show up in this game. This game isn't anything special but if you are a fan of Spider-Man and this genre of games then it is worth playing.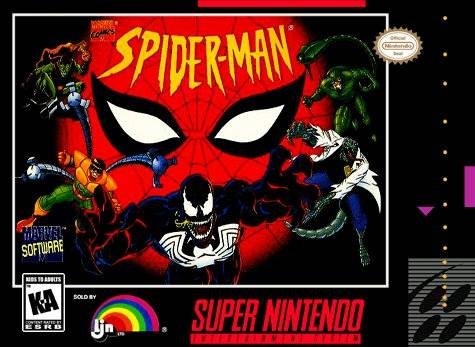 The above "Fact-File" is from the April 1995 issue of Electronic Gaming Monthly. Fact Files were like mini game previews. They weren't meant to be critical but would typically have a handful of screenshots and other facts about the game and were often published before a game was complete.
This game was also available on the Sega Genesis.
Comments
comments