Dino Crisis (Capcom – PSX – 1999)
https://darth-azrael.tumblr.com/post/188742492780/notobscurevideogames-dino-crisis-capcom-psx
Dino Crisis is a game that was created by Capcom for the PlayStation and released in 1999. It was created by the same people who created Resident Evil and has many similarities to that game. It is a survival horror game but it features dinosaurs instead of the undead.
The dinosaurs were brought from the past as the result of a secret weapons research project. An experiment gone wrong resulted in a pocket of the island the research lab is on being swapped with one from the distant past. You must destroy the rift in time and capture the the person responsible.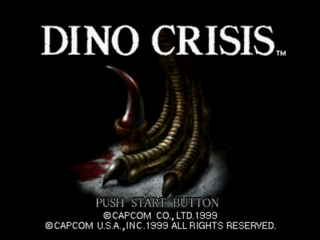 Though similar to Resident Evil in many ways, it is a newer game and has a number of improvements and differences. The biggest is probably that it uses an new 3D engine and a real-time environment instead of a pre-rendered background. This made high detail scenes more difficult to achieve but allowed for more immersion and interactivity.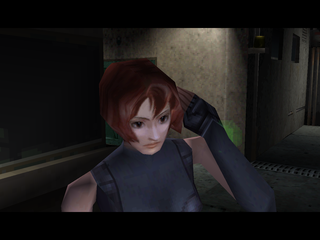 Dino Crisis was ported to both the Sega Dreamcast and Windows in 2000. However, they were not enhanced much over the PlayStation version. It was also re-released via the PlayStation Network in 2006. For those that like survival horror games, this is a pretty good one and worth having for your PlayStation or Dreamcast. Either one is fine, just don't expect the Dreamcast version to take advantage of its superior hardware because it really doesn't.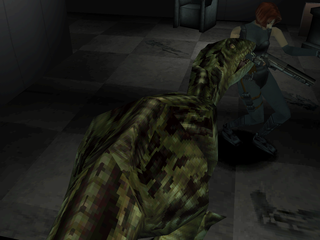 There were several sequels and spin-offs to Dino Crisis. Dino Crisis 2 was released in 2000 also for the PlayStation and later in 2002 for Windows. In 2002, Dino Stalker was released for the PlayStation 2 but this was more of a spin-off and related to the Gun Survivor series. In 2003, Dino Crisis: Dungeon in Chaos was released. This was a mobile game, another spin-off, and a first person shooter. Finally, Dino Crisis 3 was released for the Xbox in 2003. However, this last game in the series was more action/adventure that survival horror and it takes place in the distant future on a space station with dinosaurs created from mutant DNA. Dino Crisis 2 is the only real direct sequel and the only one that could be considered better than the first. It was mostly downhill from there…
Comments
comments