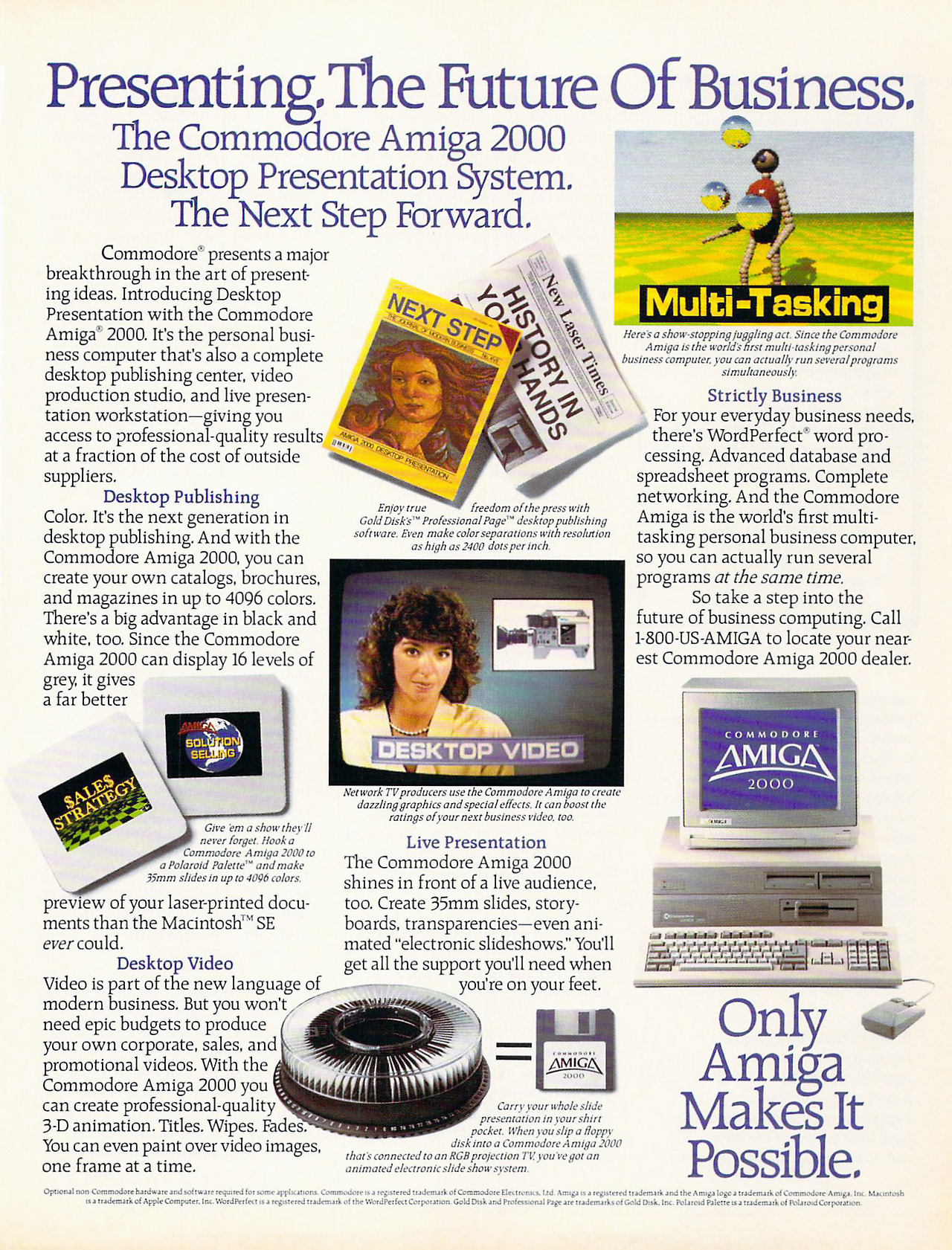 The Commodore Amiga 2000
http://darth-azrael.tumblr.com/post/171824830828/retrocgads-usa-1988-amiga-2000
When I had my Commodore 64, the Amiga was the computer I always dreamed of upgrading to one day. By the time I actually got around to upgrading, Commodore was almost dead and it just didn't seem like a wise purchasing decision as I was going off to college. I bought a 486 DX2-66 instead. No regrets but I still wish I had that Amiga back in the day.
The Amiga 1000 was the original model released in 1985. It featured a 7.16 MHz Motorola 68000 processor along with 256 KB of RAM, custom chips for graphics and sound, and a custom multitasking OS called Amiga OS. It was not a cheap machine but it was an incredible value for what you got. It was succeeded two years later by two models: The Amiga 500 and the Amiga 2000. The core hardware mentioned above was still the same in both with 512 KB now being the standard amount of RAM on the Amiga 500 and 1 MB on the Amiga 2000. The Amiga 500 was by far the most popular Amiga model. It was a cost reduced all-in-one unit that was popular with home users. It had the same basic abilities as the Amiga 1000 at a much lower cost.
While the Amiga 500 was the most popular Amiga for home users, it was probably the much more expensive and expandable Amiga 2000 (in the 1988 ad above) that made the Amiga a success in the professional world, particularly for video production, editing, special effects, and other video uses. While the Amiga 2000 started with the same core hardware as the Amiga 1000 and Amiga 500, it was much more expandable, containing five Zorro II expansion slots, four PC ISA slots as well as easier memory and CPU upgrade options. It also included two 3.5″ and one 5.25″ drive bay.