Review of the PC game Heretic from issue number 4 (1996) of Maximum.
Source: Maximum – Issue Number 4 – 1996 – Page 156 (Maximum Reviews) – – Heretic (DOS)
Heretic is a game for DOS based computers that was originally released as shareware in 1994. Built on the Doom engine, it looked and played in a very similar manner and was probably 2nd in popularity only to Doom. It did offer a few enhancements like the ability to look up and down and the ability to fly.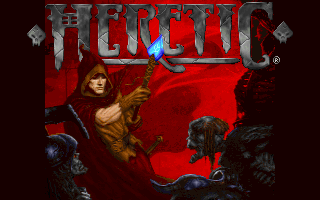 Similar to Doom, Heretic was a game split into three episodes with the first being released as shareware. Eventually, after the sequel Hexen was released, a full retail version of Heretic was also released. The game had been around for almost two years at that point. It did, however, feature numerous extra levels so it was worth buying if you were a fan of the game.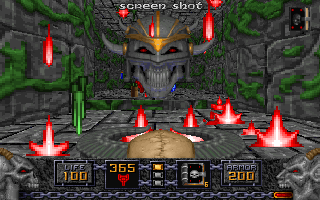 While Doom was a horror themed game and featured realistic and sci-fi weapons, Hexen was fantasy based. From what I remember, levels in Heretic also tended to be larger and more open than those in Doom. Deathmatch was still fun but it was definitely a different experience. It felt more like a game of hide-and-seek. One of the funniest aspects of the game was being able to turn your opponent into a chicken. The effect was only temporary though.
Heretic and its sequels, Hexen and Hexen II are available on Steem (though not GoG last I checked). It's also easily obtainable elsewhere as long as you feel comfortable setting up DOS Box or have DOS based PC to play it on. I still think these games are fun though I've rarely played first person shooters since.
The review above is for the later commercial release in 1996 and is from issue number 4 of Maximum.
Comments
comments