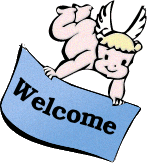 Megalextoria
Retro computing and gaming, sci-fi books, tv and movies and other geeky stuff.


Home
»
Sci-Fi/Fantasy
»
Battlestar Galactica
»
Just got done watching original BSG on DVD.
Show:

Today's Messages :: Show Polls :: Message Navigator
E-mail to friend
Re: Just got done watching original BSG on DVD. [message #19745 is a reply to message #18013]

Sun, 14 October 2012 13:20

RT
Messages: 42
Registered: August 2012

Karma:

Your Name wrote:
>

> In article <506C55B2.565E634A@hotmail.com>, RT <traRvEskyMOVE@hotmail.com>

> wrote:

>

>> Your Name wrote:

>>>

>>> In article <507-5054DA94-150@storefull-3111.bay.webtv.net>,

>>> BillV2320@webtv.net (The Void Era Man) wrote:

>>>>

>>>> In hindsight with the new series someway behind us and all of its

>>>> offshoot options truncated, i think i can say i like the Original

>>>> better.

>>>> maybe it has nostalgia because i was only 14 when it debuted and scifi

>>>> of that magnitude was rare in theater OR TV in those days.

>>>> yeah, it had some corny stories and it didnt have the gritty 'real' feel

>>>> of the new, but i like it because it was more escapist fantasy and not

>>>> just a displaced post apocalypse set in space.

>>>> i kind of see that roland moore sold his premise clothed in BSG

>>>> because ...

>>>

>>> The revival of Battlestar Galactica wasn't even remotely Ron Moore's idea.

>>>

>>> It was started long before he was recruited to the job, but originally the

>>> new series was going to be a proper sequel to the original Glen Larson

>>> series, and at one stage it was helmed by Bryan Singer who unfortunately

>>> had to pull out due to commitments with the X-men movie and other things.

>>> He did much of the ground work, including getting many of the CGI models

>>> created that Ron Moore than later took over.

>>>

>>> I'm not even sure it was actually Ron Moore's idea to do a remake /

>>> reimagining, or whether that was (partly) forced by the idiots in studio

>>

>> See

>>

>> http://en.wikipedia.org/wiki/Battlestar_Galactica#Attempted_ revivals

>>

>> and

>>

>> http://en.wikipedia.org/wiki/Battlestar_Galactica#2003_reima gining

>>

>>> management. It wouldn't surprise me if he wanted to make his own, likely

>>> hopeless, show and just like his mentors (Star Trek's Beavis & Butthead

>>> twins: Berman and Braga) got pushed into doing something he didn't really

>>> want to do OR if he agreed to do it simply to get a big name on his resume

>>> so he could then do his own show.

>>>

>>>> it was much more likely to be picked up as a series if it had an

>>>> established name on it already.

>>>

>>> The problem is that that makes no sense at all. If the original Battlestar

>>> Galactica was supposedly so bad, why would they reuse the name? Anyone

>>> with a micro-milligram of common sense isn't going to watch something

>>> called "Battlestar Galactica" if they didn't like the original show called

>>> Battlestar Galactica ... that would be like going into a restaurant to

>>> order spinach soup when you know you don't like spinach soup, but are

>>> stupidly hoping / expecting it's not actually spinach soup. :-\

>>>

>>> It would make FAR more sense to use a totally new name for their very

>>

>> Why would it make sense?

>

> If you don't know, then there's zero point even attempting to explain it

> ... as I said,the vast majority of the human race are apparently lacking

> in any "common" sense.


This means you can't explain it.

The story line is that Galactica is supposed to be the last battlestar. What
else would you call the show????
Just got done watching original BSG on DVD.

By:

BillV2320

on Sat, 15 September 2012 15:44

Re: Just got done watching original BSG on DVD.

By:

YourName

on Sat, 15 September 2012 18:32

Re: Just got done watching original BSG on DVD.

By:

RT

on Wed, 03 October 2012 11:11

Re: Just got done watching original BSG on DVD.

By:

YourName

on Wed, 03 October 2012 16:22

Re: Just got done watching original BSG on DVD.
Re: Just got done watching original BSG on DVD.

By:

RT

on Sun, 14 October 2012 13:20

Re: Just got done watching original BSG on DVD.

By:

YourName

on Sun, 14 October 2012 15:50

Re: Just got done watching original BSG on DVD.

By:

jack

on Tue, 16 October 2012 16:06

Re: Just got done watching original BSG on DVD.

By:

RT

on Wed, 31 October 2012 23:17

Re: Just got done watching original BSG on DVD.

By:

YourName

on Thu, 01 November 2012 01:10

Re: Just got done watching original BSG on DVD.

By:

RT

on Mon, 19 November 2012 19:25

Re: Just got done watching original BSG on DVD.

By:

YourName

on Tue, 20 November 2012 00:39

Re: Just got done watching original BSG on DVD.

By:

RT

on Fri, 30 November 2012 09:59

Re: Just got done watching original BSG on DVD.

By:

YourName

on Fri, 30 November 2012 15:30

Re: Just got done watching original BSG on DVD.

By:

RT

on Fri, 21 December 2012 15:52

Re: Just got done watching original BSG on DVD.

By:

Wiseguy

on Wed, 02 January 2013 12:25

Re: Just got done watching original BSG on DVD.

By:

tenworld

on Mon, 17 September 2012 20:19

Re: Just got done watching original BSG on DVD.

By:

BillV2320

on Tue, 25 September 2012 04:59

Re: Just got done watching original BSG on DVD.

By:

RT

on Wed, 03 October 2012 10:53
Goto Forum:
[
Syndicate this forum (XML)
] [

] [
]
Current Time: Mon Jan 30 23:25:10 EST 2023
Total time taken to generate the page: 0.00281 seconds