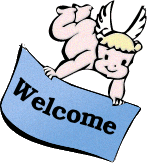 Megalextoria
Retro computing and gaming, sci-fi books, tv and movies and other geeky stuff.


Home
»
Digital Archaeology
»
Computer Arcana
»
Commodore
»
Commodore 8-bit
»
[WTB] TED 8360 and PLA for Commodore 16/116
Show:

Today's Messages :: Show Polls :: Message Navigator
E-mail to friend
Re: [WTB] TED 8360 and PLA for Commodore 16/116 [message #210416 is a reply to message #210382]

Fri, 01 November 2013 18:30

SbM <sebastienmarty@yahoo.fr> wrote:
> <address_is@invalid.invalid> wrote:
>
>> All 264 series share the TED and many other chips, but - according to my
>> in-memory statistics - none of the others is as susceptible to failures as
>> the mighty TED. The CPU comes next, trailed by the 16/116 PSU..
>
> You're right, the PSU is prone to failure : I had two here, and they
> died on me litterally one after the other.
>
> As a side question : what would you all recommend as a good replacement
> PSU to limit possible damage to the 264-series computers ?

These days I use switchers for all but AC. I've replaced the transformers
in my drives too. But for the 16/116 probably every modern, single voltage
piece will be more reliable than the original one :-) To be more on the
safe side you might want to build some protection in inside the computer
itself. What I did for my 64 (actually for heat reasons rather than over
voltage protection) are adjustable digital VRs just before the analogue
ones. Digital are set only slightly above the minimal ratings of the
analogue ones which makes them emit less heat but should incidentally also
provide a crude form of protection. At least minimise the SPOF effect.

--
SD!
[WTB] TED 8360 and PLA for Commodore 16/116
Re: [WTB] TED 8360 and PLA for Commodore 16/116
Re: [WTB] TED 8360 and PLA for Commodore 16/116
Re: [WTB] TED 8360 and PLA for Commodore 16/116
Re: [WTB] TED 8360 and PLA for Commodore 16/116

By:

Clocky

on Wed, 23 October 2013 19:28

Re: [WTB] TED 8360 and PLA for Commodore 16/116
Re: [WTB] TED 8360 and PLA for Commodore 16/116

By:

George

on Sat, 26 October 2013 21:13

Re: [WTB] TED 8360 and PLA for Commodore 16/116
Re: [WTB] TED 8360 and PLA for Commodore 16/116
Re: [WTB] TED 8360 and PLA for Commodore 16/116
Re: [WTB] TED 8360 and PLA for Commodore 16/116
Re: [WTB] TED 8360 and PLA for Commodore 16/116
Re: [WTB] TED 8360 and PLA for Commodore 16/116
Re: [WTB] TED 8360 and PLA for Commodore 16/116

By:

George

on Mon, 28 October 2013 19:31

Re: [WTB] TED 8360 and PLA for Commodore 16/116
Re: [WTB] TED 8360 and PLA for Commodore 16/116
Re: [WTB] TED 8360 and PLA for Commodore 16/116

By:

George

on Wed, 30 October 2013 13:19

Re: [WTB] TED 8360 and PLA for Commodore 16/116
Re: [WTB] TED 8360 and PLA for Commodore 16/116
Re: [WTB] TED 8360 and PLA for Commodore 16/116

By:

George

on Wed, 30 October 2013 12:42

Re: [WTB] TED 8360 and PLA for Commodore 16/116

By:

George

on Wed, 30 October 2013 13:03

Re: [WTB] TED 8360 and PLA for Commodore 16/116
Re: [WTB] TED 8360 and PLA for Commodore 16/116
Goto Forum:
[
Syndicate this forum (XML)
] [

] [
]
Current Time: Thu Sep 29 01:53:05 EDT 2022
Total time taken to generate the page: 0.00277 seconds