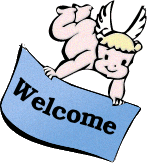 Megalextoria
Retro computing and gaming, sci-fi books, tv and movies and other geeky stuff.


Home
»
Digital Archaeology
»
Computer Arcana
»
Commodore
»
Commodore 8-bit
»
[WTB] TED 8360 and PLA for Commodore 16/116
Show:

Today's Messages :: Show Polls :: Message Navigator
E-mail to friend
Re: [WTB] TED 8360 and PLA for Commodore 16/116 [message #210410 is a reply to message #210405]

Wed, 30 October 2013 13:19

George
Messages: 80
Registered: February 2013

Karma:

Computer Nerd Kev says...

>> My C16 came with a pretty strange power supply setup
>> inside. Of course it has a 7805 regulator to produce
>> +5VDC from the +9VDC input supply. But in parallel
>> with the regulator circuit there's a 20-ohm, 5-watt
>> resistor. So part of the input supply goes directly
>> from the 9V input to the output of the regulator. I
>> assume the resistor is chosen so that by itself it
>> produces a bit less current and voltage than the
>> computer's minimum requirements, and the regulator just
>> provides a small amount of additional power to keep the
>> output at a regulated 5V.

> Hmm... that's a cheat I haven't seen before either.
> Here's the bit of the C16 schematic with the PSU in it:
> http://www.zimmers.net/anonftp/pub/cbm/schematics/comput
> ers/pl us4/c16-251788-1of3-left.gif

> I'd love to find out more about this circuit. Running
> through it in my head, it seems full of problems. I
> guess it probably considers the inner workings of the
> 7805, perhaps I'll look more deeply into it later and
> work out a theory.

Yes, it's the 20-ohm R10 that provides a lot of the power.
And as you see it's connected directly between the
unregulated input and the regulated output. So the 7805
just has to provide enough juice to keep the output at 5V.

And I agree that there are potential problems. The main
thing is that you have to be sure the computer is
always drawing at least enough current so that some is
flowing through the 7805. If for any reason that isn't
happening, then the output voltage goes toward 9V. Where it
ends up depends on how much current is drawn, which
determines the voltage drop across the resistor.

I really have mixed feelings about this. It seems a bit
dangerous, but on the other hand it's a pretty nifty idea.
The main benefit is to greatly reduce the heat load on the
7805, which helps keep it running, and it transfers that
heat to a power resistor that's designed for that and will
probably never burn out.
[WTB] TED 8360 and PLA for Commodore 16/116
Re: [WTB] TED 8360 and PLA for Commodore 16/116
Re: [WTB] TED 8360 and PLA for Commodore 16/116
Re: [WTB] TED 8360 and PLA for Commodore 16/116
Re: [WTB] TED 8360 and PLA for Commodore 16/116

By:

Clocky

on Wed, 23 October 2013 19:28

Re: [WTB] TED 8360 and PLA for Commodore 16/116
Re: [WTB] TED 8360 and PLA for Commodore 16/116

By:

George

on Sat, 26 October 2013 21:13

Re: [WTB] TED 8360 and PLA for Commodore 16/116
Re: [WTB] TED 8360 and PLA for Commodore 16/116
Re: [WTB] TED 8360 and PLA for Commodore 16/116
Re: [WTB] TED 8360 and PLA for Commodore 16/116
Re: [WTB] TED 8360 and PLA for Commodore 16/116
Re: [WTB] TED 8360 and PLA for Commodore 16/116
Re: [WTB] TED 8360 and PLA for Commodore 16/116

By:

George

on Mon, 28 October 2013 19:31

Re: [WTB] TED 8360 and PLA for Commodore 16/116
Re: [WTB] TED 8360 and PLA for Commodore 16/116
Re: [WTB] TED 8360 and PLA for Commodore 16/116

By:

George

on Wed, 30 October 2013 13:19

Re: [WTB] TED 8360 and PLA for Commodore 16/116
Re: [WTB] TED 8360 and PLA for Commodore 16/116
Re: [WTB] TED 8360 and PLA for Commodore 16/116

By:

George

on Wed, 30 October 2013 12:42

Re: [WTB] TED 8360 and PLA for Commodore 16/116

By:

George

on Wed, 30 October 2013 13:03

Re: [WTB] TED 8360 and PLA for Commodore 16/116
Re: [WTB] TED 8360 and PLA for Commodore 16/116
Goto Forum:
[
Syndicate this forum (XML)
] [

] [
]
Current Time: Thu Sep 29 01:45:15 EDT 2022
Total time taken to generate the page: 0.00293 seconds