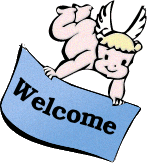 Megalextoria
Retro computing and gaming, sci-fi books, tv and movies and other geeky stuff.


Home
»
Digital Archaeology
»
Computer Arcana
»
Commodore
»
Commodore 8-bit
»
[WTB] TED 8360 and PLA for Commodore 16/116
Show:

Today's Messages :: Show Polls :: Message Navigator
E-mail to friend
Re: [WTB] TED 8360 and PLA for Commodore 16/116 [message #210409 is a reply to message #210404]

Wed, 30 October 2013 13:03

George
Messages: 80
Registered: February 2013

Karma:

Computer Nerd Kev says...

> By the way, how does the Plus4 Caller ID system work?

It was just a hair-brained idea I had to have a computer
receive the caller ID packets on my land line, and then
convert the calling number to voice, and then broadcast it.
I used the unused pair in the phone line as an intercom, and
just had speakers at several places in the house near phone
jacks. So when a call would come in, it would announce the
calling number - so I wouldn't have to walk over and look at
the caller ID.

Then I added a database for the numbers of family and
friends, which would be announced by name, and of
telemarketers, announced simply as "pest".

I had to build a caller ID demodulator that plugged into the
User Port, and then replace one of the "3" functions (of +4)
roms with a battery-backed static ram chip where I loaded in
the code, the phone book, the phonemes, etc. The code was
done in assembler. So the whole thing ended up as a
lobotomized +4 that just did one thing.

Of course today everybody uses cell phones, and even for
land lines there are PC programs that duplicate all of those
functions if your computer has a voicemodem card. But it
was fun playing with it at the time, and I just never turned
it off. I recently switched from AT&T land line to Ooma
home phone service, and the CID thing still works fine.

It is still a conversation piece for visitors. The phone
rings, and then this computer voice comes out of the ether
and says "Barbara" or "pest" or whatever.
[WTB] TED 8360 and PLA for Commodore 16/116
Re: [WTB] TED 8360 and PLA for Commodore 16/116
Re: [WTB] TED 8360 and PLA for Commodore 16/116
Re: [WTB] TED 8360 and PLA for Commodore 16/116
Re: [WTB] TED 8360 and PLA for Commodore 16/116

By:

Clocky

on Wed, 23 October 2013 19:28

Re: [WTB] TED 8360 and PLA for Commodore 16/116
Re: [WTB] TED 8360 and PLA for Commodore 16/116

By:

George

on Sat, 26 October 2013 21:13

Re: [WTB] TED 8360 and PLA for Commodore 16/116
Re: [WTB] TED 8360 and PLA for Commodore 16/116
Re: [WTB] TED 8360 and PLA for Commodore 16/116
Re: [WTB] TED 8360 and PLA for Commodore 16/116
Re: [WTB] TED 8360 and PLA for Commodore 16/116
Re: [WTB] TED 8360 and PLA for Commodore 16/116
Re: [WTB] TED 8360 and PLA for Commodore 16/116

By:

George

on Mon, 28 October 2013 19:31

Re: [WTB] TED 8360 and PLA for Commodore 16/116
Re: [WTB] TED 8360 and PLA for Commodore 16/116
Re: [WTB] TED 8360 and PLA for Commodore 16/116

By:

George

on Wed, 30 October 2013 13:19

Re: [WTB] TED 8360 and PLA for Commodore 16/116
Re: [WTB] TED 8360 and PLA for Commodore 16/116
Re: [WTB] TED 8360 and PLA for Commodore 16/116

By:

George

on Wed, 30 October 2013 12:42

Re: [WTB] TED 8360 and PLA for Commodore 16/116

By:

George

on Wed, 30 October 2013 13:03

Re: [WTB] TED 8360 and PLA for Commodore 16/116
Re: [WTB] TED 8360 and PLA for Commodore 16/116
Goto Forum:
[
Syndicate this forum (XML)
] [

] [
]
Current Time: Thu Sep 29 01:03:35 EDT 2022
Total time taken to generate the page: 0.00289 seconds