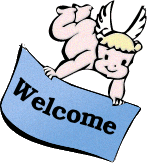 Megalextoria
Retro computing and gaming, sci-fi books, tv and movies and other geeky stuff.


Home
»
Digital Archaeology
»
Computer Arcana
»
Commodore
»
Commodore 8-bit
»
[WTB] TED 8360 and PLA for Commodore 16/116
Show:

Today's Messages :: Show Polls :: Message Navigator
E-mail to friend
Re: [WTB] TED 8360 and PLA for Commodore 16/116 [message #210408 is a reply to message #210404]

Wed, 30 October 2013 12:42

George
Messages: 80
Registered: February 2013

Karma:

Computer Nerd Kev says...

> Actually as I understand it, where heat is involved in
> chip failure, leaving the chip on all the time is not
> much more damaging than never turning it on. The stress
> comes from materials expanding and contracting with
> heating and cooling cycles, so if it's on 24/7 it only
> needs to survive heating/cooling during the odd
> blackout. On the other hand, if it were turned on every
> morning and off every night, the stresses could quickly
> cause failure. That's what I read somewhere anyhow...

Yes, I think always-on minimizes the potential problems from
heat cycles, but I just don't think the CBM chips are any
worse than others. In my experience a CBM computer was
usually discovered to be dead when it was powered up. It
was rare for a computer to just die while it was running.
While that could be due to heat cycles, it could also be due
to those collisions I described when power is cut. So I
added the Max690 circuits to mine. Actually, the Max 698 is
cheaper and works the same.
[WTB] TED 8360 and PLA for Commodore 16/116
Re: [WTB] TED 8360 and PLA for Commodore 16/116
Re: [WTB] TED 8360 and PLA for Commodore 16/116
Re: [WTB] TED 8360 and PLA for Commodore 16/116
Re: [WTB] TED 8360 and PLA for Commodore 16/116

By:

Clocky

on Wed, 23 October 2013 19:28

Re: [WTB] TED 8360 and PLA for Commodore 16/116
Re: [WTB] TED 8360 and PLA for Commodore 16/116

By:

George

on Sat, 26 October 2013 21:13

Re: [WTB] TED 8360 and PLA for Commodore 16/116
Re: [WTB] TED 8360 and PLA for Commodore 16/116
Re: [WTB] TED 8360 and PLA for Commodore 16/116
Re: [WTB] TED 8360 and PLA for Commodore 16/116
Re: [WTB] TED 8360 and PLA for Commodore 16/116
Re: [WTB] TED 8360 and PLA for Commodore 16/116
Re: [WTB] TED 8360 and PLA for Commodore 16/116

By:

George

on Mon, 28 October 2013 19:31

Re: [WTB] TED 8360 and PLA for Commodore 16/116
Re: [WTB] TED 8360 and PLA for Commodore 16/116
Re: [WTB] TED 8360 and PLA for Commodore 16/116

By:

George

on Wed, 30 October 2013 13:19

Re: [WTB] TED 8360 and PLA for Commodore 16/116
Re: [WTB] TED 8360 and PLA for Commodore 16/116
Re: [WTB] TED 8360 and PLA for Commodore 16/116

By:

George

on Wed, 30 October 2013 12:42

Re: [WTB] TED 8360 and PLA for Commodore 16/116

By:

George

on Wed, 30 October 2013 13:03

Re: [WTB] TED 8360 and PLA for Commodore 16/116
Re: [WTB] TED 8360 and PLA for Commodore 16/116
Goto Forum:
[
Syndicate this forum (XML)
] [

] [
]
Current Time: Thu Dec 07 17:27:56 EST 2023
Total time taken to generate the page: 22.40503 seconds