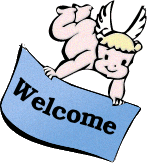 Megalextoria
Retro computing and gaming, sci-fi books, tv and movies and other geeky stuff.


Home
»
Digital Archaeology
»
Computer Arcana
»
Commodore
»
Commodore 8-bit
»
[WTB] TED 8360 and PLA for Commodore 16/116
Show:

Today's Messages :: Show Polls :: Message Navigator
E-mail to friend
Re: [WTB] TED 8360 and PLA for Commodore 16/116 [message #210393 is a reply to message #210385]

Mon, 28 October 2013 19:31

George
Messages: 80
Registered: February 2013

Karma:

SbM says...

> As regards the C16/116, I guess any good-quality
> regulated 9VDC power supply should be OK, right?

My C16 came with a pretty strange power supply setup inside.
Of course it has a 7805 regulator to produce +5VDC from the
+9VDC input supply. But in parallel with the regulator
circuit there's a 20-ohm, 5-watt resistor. So part of the
input supply goes directly from the 9V input to the output
of the regulator. I assume the resistor is chosen so that
by itself it produces a bit less current and voltage than
the computer's minimum requirements, and the regulator just
provides a small amount of additional power to keep the
output at a regulated 5V.

This setup greatly reduces the load on the regulator, which
is good, but it does mean that if the regulator fails, some
amount of unregulated current will still flow through the
resistor. It also means that if there's a spike on the 9V
input, it may get through the resistor whereas it wouldn't
make it past the regulator.

I've never seen this setup used anywhere else. It seems a
bit risky, but it means the resistor dissipates most of the
power consumed in dropping the voltage from 9V to 5V, so you
don't have to have a massive heat sink on the regulator,
which is probably why they did it that way.
[WTB] TED 8360 and PLA for Commodore 16/116
Re: [WTB] TED 8360 and PLA for Commodore 16/116
Re: [WTB] TED 8360 and PLA for Commodore 16/116
Re: [WTB] TED 8360 and PLA for Commodore 16/116
Re: [WTB] TED 8360 and PLA for Commodore 16/116

By:

Clocky

on Wed, 23 October 2013 19:28

Re: [WTB] TED 8360 and PLA for Commodore 16/116
Re: [WTB] TED 8360 and PLA for Commodore 16/116

By:

George

on Sat, 26 October 2013 21:13

Re: [WTB] TED 8360 and PLA for Commodore 16/116
Re: [WTB] TED 8360 and PLA for Commodore 16/116
Re: [WTB] TED 8360 and PLA for Commodore 16/116
Re: [WTB] TED 8360 and PLA for Commodore 16/116
Re: [WTB] TED 8360 and PLA for Commodore 16/116
Re: [WTB] TED 8360 and PLA for Commodore 16/116
Re: [WTB] TED 8360 and PLA for Commodore 16/116

By:

George

on Mon, 28 October 2013 19:31

Re: [WTB] TED 8360 and PLA for Commodore 16/116
Re: [WTB] TED 8360 and PLA for Commodore 16/116
Re: [WTB] TED 8360 and PLA for Commodore 16/116

By:

George

on Wed, 30 October 2013 13:19

Re: [WTB] TED 8360 and PLA for Commodore 16/116
Re: [WTB] TED 8360 and PLA for Commodore 16/116
Re: [WTB] TED 8360 and PLA for Commodore 16/116

By:

George

on Wed, 30 October 2013 12:42

Re: [WTB] TED 8360 and PLA for Commodore 16/116

By:

George

on Wed, 30 October 2013 13:03

Re: [WTB] TED 8360 and PLA for Commodore 16/116
Re: [WTB] TED 8360 and PLA for Commodore 16/116
Goto Forum:
[
Syndicate this forum (XML)
] [

] [
]
Current Time: Thu Sep 29 00:26:08 EDT 2022
Total time taken to generate the page: 0.02195 seconds