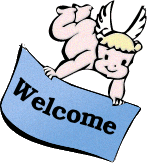 Megalextoria
Retro computing and gaming, sci-fi books, tv and movies and other geeky stuff.


Home
»
Digital Archaeology
»
Computer Arcana
»
Commodore
»
Commodore 8-bit
»
[WTB] TED 8360 and PLA for Commodore 16/116
Show:

Today's Messages :: Show Polls :: Message Navigator
E-mail to friend
Re: [WTB] TED 8360 and PLA for Commodore 16/116 [message #210367 is a reply to message #210366]

Wed, 23 October 2013 19:28

Clocky
Messages: 1212
Registered: December 2011

Karma:

address_is@invalid.invalid wrote:
>>>> I'd specifically need two TED 8360 chips and one PLA chip (82S100, P/N
>>>> 251641-02). Lowest price possible and in working condition, of course :)
>>>
>>> Those chips, especially TED, were not built to last.
>>
>> So I've been told :(
>
> I was running a repair workshop in the eighties and the TED failure rate
> was unbelievable even back then. Bill (c128.com) once said something like
> "I am surprised that some of them still work".
>
>> I have a few other working 264 series machines here, luckily. I was
>> hoping to fix the dead ones but I guess they'll end up as sources of
>> spare parts, I guess.
>
> Well, other parts are much more reliable. Meaning you probably won't use
> any out of those left ;-)
>
> I have some working units too. All models, except the "true" 264. But I
> have no spare TEDs either.
>

Keep those chips cool is my advice. Heatsink and fan.
[WTB] TED 8360 and PLA for Commodore 16/116
Re: [WTB] TED 8360 and PLA for Commodore 16/116
Re: [WTB] TED 8360 and PLA for Commodore 16/116
Re: [WTB] TED 8360 and PLA for Commodore 16/116
Re: [WTB] TED 8360 and PLA for Commodore 16/116

By:

Clocky

on Wed, 23 October 2013 19:28

Re: [WTB] TED 8360 and PLA for Commodore 16/116
Re: [WTB] TED 8360 and PLA for Commodore 16/116

By:

George

on Sat, 26 October 2013 21:13

Re: [WTB] TED 8360 and PLA for Commodore 16/116
Re: [WTB] TED 8360 and PLA for Commodore 16/116
Re: [WTB] TED 8360 and PLA for Commodore 16/116
Re: [WTB] TED 8360 and PLA for Commodore 16/116
Re: [WTB] TED 8360 and PLA for Commodore 16/116
Re: [WTB] TED 8360 and PLA for Commodore 16/116
Re: [WTB] TED 8360 and PLA for Commodore 16/116

By:

George

on Mon, 28 October 2013 19:31

Re: [WTB] TED 8360 and PLA for Commodore 16/116
Re: [WTB] TED 8360 and PLA for Commodore 16/116
Re: [WTB] TED 8360 and PLA for Commodore 16/116

By:

George

on Wed, 30 October 2013 13:19

Re: [WTB] TED 8360 and PLA for Commodore 16/116
Re: [WTB] TED 8360 and PLA for Commodore 16/116
Re: [WTB] TED 8360 and PLA for Commodore 16/116

By:

George

on Wed, 30 October 2013 12:42

Re: [WTB] TED 8360 and PLA for Commodore 16/116

By:

George

on Wed, 30 October 2013 13:03

Re: [WTB] TED 8360 and PLA for Commodore 16/116
Re: [WTB] TED 8360 and PLA for Commodore 16/116
Goto Forum:
[
Syndicate this forum (XML)
] [

] [
]
Current Time: Thu Sep 29 01:16:32 EDT 2022
Total time taken to generate the page: 0.00290 seconds