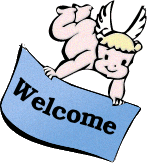 Megalextoria
Retro computing and gaming, sci-fi books, tv and movies and other geeky stuff.


Home
»
Digital Archaeology
»
Computer Arcana
»
Commodore
»
Commodore 8-bit
»
[WTB] TED 8360 and PLA for Commodore 16/116
Show:

Today's Messages :: Show Polls :: Message Navigator
E-mail to friend
Re: [WTB] TED 8360 and PLA for Commodore 16/116 [message #210379 is a reply to message #210356]

Sat, 26 October 2013 21:13

George
Messages: 80
Registered: February 2013

Karma:

address_is@invalid.invalid says...

> Those chips, especially TED, were not built to last.
> They fail in every 264 series machine If you are lucky
> you may buy a working C16 for the price some dudes ask
> for TED alone :-(

Nah. I've had a Plus4 running continuously since 1992.
It's my caller ID computer. And it still runs fine.

I've always felt that CBM computers in general were subject
to damage caused by power glitches and a resulting
collision in which two or more chips end up trying to drive
the address or data lines at the same time, which should
never happen normally, but can happen when the power
flutters and the chips get confused.

So I added a Max 690 circuit to my Commodores. That's a
little 8-pin watchdog chip that pulls a hard ground on the
*Reset line when Vcc drops below about 4.5V, which turns off
all the line drivers of the various chips, and holds *Reset
low until Vcc has again stabilized at 5V for a period of
time. Seems to work well to prevent power glitches from
causing damage.

Of course I can't prove this theory, but, you know, 1992.

By the way, with respect to looking for replacment chips,
it's possible that a number of the major chips
are the same in the C16 and +4, even including the PLA. As
I recall, the kernal determines whether it's running in a
C16 or +4 based on how much ram is present, or something
similar.
[WTB] TED 8360 and PLA for Commodore 16/116
Re: [WTB] TED 8360 and PLA for Commodore 16/116
Re: [WTB] TED 8360 and PLA for Commodore 16/116
Re: [WTB] TED 8360 and PLA for Commodore 16/116
Re: [WTB] TED 8360 and PLA for Commodore 16/116

By:

Clocky

on Wed, 23 October 2013 19:28

Re: [WTB] TED 8360 and PLA for Commodore 16/116
Re: [WTB] TED 8360 and PLA for Commodore 16/116

By:

George

on Sat, 26 October 2013 21:13

Re: [WTB] TED 8360 and PLA for Commodore 16/116
Re: [WTB] TED 8360 and PLA for Commodore 16/116
Re: [WTB] TED 8360 and PLA for Commodore 16/116
Re: [WTB] TED 8360 and PLA for Commodore 16/116
Re: [WTB] TED 8360 and PLA for Commodore 16/116
Re: [WTB] TED 8360 and PLA for Commodore 16/116
Re: [WTB] TED 8360 and PLA for Commodore 16/116

By:

George

on Mon, 28 October 2013 19:31

Re: [WTB] TED 8360 and PLA for Commodore 16/116
Re: [WTB] TED 8360 and PLA for Commodore 16/116
Re: [WTB] TED 8360 and PLA for Commodore 16/116

By:

George

on Wed, 30 October 2013 13:19

Re: [WTB] TED 8360 and PLA for Commodore 16/116
Re: [WTB] TED 8360 and PLA for Commodore 16/116
Re: [WTB] TED 8360 and PLA for Commodore 16/116

By:

George

on Wed, 30 October 2013 12:42

Re: [WTB] TED 8360 and PLA for Commodore 16/116

By:

George

on Wed, 30 October 2013 13:03

Re: [WTB] TED 8360 and PLA for Commodore 16/116
Re: [WTB] TED 8360 and PLA for Commodore 16/116
Goto Forum:
[
Syndicate this forum (XML)
] [

] [
]
Current Time: Sat Dec 03 18:18:05 EST 2022
Total time taken to generate the page: 0.00293 seconds