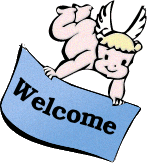 Megalextoria
Retro computing and gaming, sci-fi books, tv and movies and other geeky stuff.


Home
»
Digital Archaeology
»
Computer Arcana
»
Commodore
»
Commodore 8-bit
»
C64 Wizardry: GPs "Formula" In New Char Creation?
Show:

Today's Messages :: Show Polls :: Message Navigator
E-mail to friend
Re: C64 Wizardry: GPs "Formula" In New Char Creation? [message #373300 is a reply to message #208901]

Wed, 05 September 2018 00:16

Originally posted by: thea2ien

On Saturday, July 30, 2011 at 8:04:12 AM UTC-4, WinstonSmith6079 wrote:
> I'm playing the C64 version of 'Wizardry: Proving Grounds of the Mad
> Overlord' and I need to know by what "formula" the game uses to
> determine how many Gold Pieces a brand new char starts with in the
> process of the char being created?
>
> Are there any stats, etc. that affect exactly how many GPS a char
> gets? If so what are they and how, specifically, do they effect that?
>
> If nothing else, maybe some coder could like break into the program
> and read the code and figure it out that way or something?
>
> Please help me with the answer! It's important!

There is/was a character editor, at least at one time. I had downloaded it off of Qlink a long time ago. However I can't seem to locate it.
I am trying to write my own now.
And yes, I know this is an old post. Hopefully there still might be some folks that would be interested in this once I am finished.
C64 Wizardry: GPs "Formula" In New Char Creation?

By: Anonymous on Sat, 30 July 2011 08:04

Re: C64 Wizardry: GPs "Formula" In New Char Creation?

By: Anonymous on Sat, 30 July 2011 12:39

Re: C64 Wizardry: GPs "Formula" In New Char Creation?

By: Anonymous on Tue, 02 August 2011 18:43

Re: C64 Wizardry: GPs "Formula" In New Char Creation?
Re: C64 Wizardry: GPs "Formula" In New Char Creation?

By: Anonymous on Sun, 31 July 2011 17:27

Re: C64 Wizardry: GPs "Formula" In New Char Creation?
Re: C64 Wizardry: GPs "Formula" In New Char Creation?

By: Anonymous on Tue, 02 August 2011 01:39

Re: C64 Wizardry: GPs "Formula" In New Char Creation?

By: Anonymous on Tue, 02 August 2011 18:52

Re: C64 Wizardry: GPs "Formula" In New Char Creation?

By: Anonymous on Tue, 02 August 2011 18:49

Re: C64 Wizardry: GPs "Formula" In New Char Creation?
Re: C64 Wizardry: GPs "Formula" In New Char Creation?

By: Anonymous on Thu, 11 August 2011 00:55

Re: C64 Wizardry: GPs "Formula" In New Char Creation?
Re: C64 Wizardry: GPs "Formula" In New Char Creation?

By: Anonymous on Thu, 11 August 2011 22:46

Re: C64 Wizardry: GPs "Formula" In New Char Creation?

By: Anonymous on Fri, 12 August 2011 19:26

Re: C64 Wizardry: GPs "Formula" In New Char Creation?
Re: C64 Wizardry: GPs "Formula" In New Char Creation?

By: Anonymous on Fri, 30 September 2011 07:52

Re: C64 Wizardry: GPs "Formula" In New Char Creation?

By: Anonymous on Fri, 30 September 2011 09:01

Re: C64 Wizardry: GPs "Formula" In New Char Creation?

By: Anonymous on Sat, 01 October 2011 09:30

Re: C64 Wizardry: GPs "Formula" In New Char Creation?
Re: C64 Wizardry: GPs "Formula" In New Char Creation?

By: Anonymous on Sat, 01 October 2011 09:30

Re: C64 Wizardry: GPs "Formula" In New Char Creation?

By: Anonymous on Wed, 05 September 2018 00:16
Goto Forum:
[
Syndicate this forum (XML)
] [

] [
]
Current Time: Mon Jan 30 23:00:43 EST 2023
Total time taken to generate the page: 0.00281 seconds