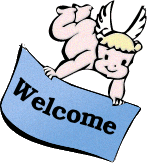 Megalextoria
Retro computing and gaming, sci-fi books, tv and movies and other geeky stuff.


Home
»
Digital Archaeology
»
Computer Arcana
»
Commodore
»
Commodore 8-bit
»
C64 Wizardry: GPs "Formula" In New Char Creation?
Show:

Today's Messages :: Show Polls :: Message Navigator
E-mail to friend
Re: C64 Wizardry: GPs "Formula" In New Char Creation? [message #209002 is a reply to message #209001]

Sat, 13 August 2011 03:45

Il 13/08/2011 01:26, WinstonSmith6079 ha scritto:

>> Still not exactly sure what you want. Do you want your characters to
>> start off w/ more gold? Or are you just interested in what the dice
>> roll formula is?
>
> Yeah, more-or-less, that's what I want.
>
> I can't give the chars back the exact amount they had, because,
> unfortunately, I neglected to like remember or jot down the amount
> that each had (there are several such chars). That won't happen
> again, BTW. But though it's about impossible (I guess) to give them
> back the exact amount, at least I can restore them with a CORRECT
> amount. IF, that is, I can know what would be a correct amount, see.
> hehehehe
>
> Correct me if I'm wrong, but I'm not assuming that the way Wizardry
> does it is exactly by the exact same rules as D&D. Anyone who's
> played CRPGs very much should know that most games have their own
> variations of such rules hehehehe In fact, unless you're playing like
> Pool of Radiance or Baldur's Gate or Neverwinter Nights and a few
> others, you can almost bet that the rules WILL BE different, even if
> only a little hehehe

I don't have played Wizardry I on a 64, but, generally speaking, the
8-bit CRPG has a separate program for the char generation, easing the
"reverse engineering" process you want, whose perhaps is eased by a pair
of thingies: firstly, the code being in a p-code whose I suspect is
fairly known; I guess that there's around enough documentation on UCSD
p-code. and when one get what is the RNG routine, should be a simple
matter of looking to the calls to it, the basic algorithm being the same
of a pen-and paper RPG: roll the dice and jot down the results.

What you need is finding the p-code whose calls the RNG routine and
store the results in the "GP" variable, and taking note on how is called
the RNG routine, whose is the algorithm you're asking.

HTH and I guess is a nice summer pastime for people here, esp. whose
have already done similiar works (for sure at least one here has done
various trainers for non-CRPG games...)

Best regards from Italy,
dott. Piergiorgio.
C64 Wizardry: GPs "Formula" In New Char Creation?

By: Anonymous on Sat, 30 July 2011 08:04

Re: C64 Wizardry: GPs "Formula" In New Char Creation?

By: Anonymous on Sat, 30 July 2011 12:39

Re: C64 Wizardry: GPs "Formula" In New Char Creation?

By: Anonymous on Tue, 02 August 2011 18:43

Re: C64 Wizardry: GPs "Formula" In New Char Creation?
Re: C64 Wizardry: GPs "Formula" In New Char Creation?

By: Anonymous on Sun, 31 July 2011 17:27

Re: C64 Wizardry: GPs "Formula" In New Char Creation?
Re: C64 Wizardry: GPs "Formula" In New Char Creation?

By: Anonymous on Tue, 02 August 2011 01:39

Re: C64 Wizardry: GPs "Formula" In New Char Creation?

By: Anonymous on Tue, 02 August 2011 18:52

Re: C64 Wizardry: GPs "Formula" In New Char Creation?

By: Anonymous on Tue, 02 August 2011 18:49

Re: C64 Wizardry: GPs "Formula" In New Char Creation?
Re: C64 Wizardry: GPs "Formula" In New Char Creation?

By: Anonymous on Thu, 11 August 2011 00:55

Re: C64 Wizardry: GPs "Formula" In New Char Creation?
Re: C64 Wizardry: GPs "Formula" In New Char Creation?

By: Anonymous on Thu, 11 August 2011 22:46

Re: C64 Wizardry: GPs "Formula" In New Char Creation?

By: Anonymous on Fri, 12 August 2011 19:26

Re: C64 Wizardry: GPs "Formula" In New Char Creation?
Re: C64 Wizardry: GPs "Formula" In New Char Creation?

By: Anonymous on Fri, 30 September 2011 07:52

Re: C64 Wizardry: GPs "Formula" In New Char Creation?

By: Anonymous on Fri, 30 September 2011 09:01

Re: C64 Wizardry: GPs "Formula" In New Char Creation?

By: Anonymous on Sat, 01 October 2011 09:30

Re: C64 Wizardry: GPs "Formula" In New Char Creation?
Re: C64 Wizardry: GPs "Formula" In New Char Creation?

By: Anonymous on Sat, 01 October 2011 09:30

Re: C64 Wizardry: GPs "Formula" In New Char Creation?

By: Anonymous on Wed, 05 September 2018 00:16
Goto Forum:
[
Syndicate this forum (XML)
] [

] [
]
Current Time: Mon Jan 30 22:44:33 EST 2023
Total time taken to generate the page: 0.00472 seconds