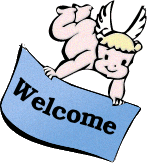 Megalextoria
Retro computing and gaming, sci-fi books, tv and movies and other geeky stuff.


Home
»
Digital Archaeology
»
Computer Arcana
»
Commodore
»
Commodore 8-bit
»
C64 Wizardry: GPs "Formula" In New Char Creation?
Show:

Today's Messages :: Show Polls :: Message Navigator
E-mail to friend
Re: C64 Wizardry: GPs "Formula" In New Char Creation? [message #208955 is a reply to message #208907]

Tue, 02 August 2011 18:43

Originally posted by: WinstonSmith6079

On Jul 30, 12:39 pm, Ross Ridge <rri...@csclub.uwaterloo.ca> wrote:
> I believe it's random like in Dungeons & Dragons.  If anything has an
> effect on it, it would just be class, again just like in D&D.

Well it may be random, but I wouldn't assume it's exactly by the same,
exact rules as D&D. (And if it totally is, then I'd like to know
about that.) Any given CRPG could--and does, depending on any one of
many, many CRPGs of all kinds--have its own variation on the official
D&D rules.

And I'm thinking that there's probably some range in which the game in
the computer chooses a random number. I'm sure that it would give a
char you've just created like 1 GP, and it also wouldn't give like
10,000 GPs, see?

Furthermore, there may (or may not) be other factors in the char that
modifies the amount of GPs a brand new char would start with. Well
what could those be?
C64 Wizardry: GPs "Formula" In New Char Creation?

By: Anonymous on Sat, 30 July 2011 08:04

Re: C64 Wizardry: GPs "Formula" In New Char Creation?

By: Anonymous on Sat, 30 July 2011 12:39

Re: C64 Wizardry: GPs "Formula" In New Char Creation?

By: Anonymous on Tue, 02 August 2011 18:43

Re: C64 Wizardry: GPs "Formula" In New Char Creation?
Re: C64 Wizardry: GPs "Formula" In New Char Creation?

By: Anonymous on Sun, 31 July 2011 17:27

Re: C64 Wizardry: GPs "Formula" In New Char Creation?
Re: C64 Wizardry: GPs "Formula" In New Char Creation?

By: Anonymous on Tue, 02 August 2011 01:39

Re: C64 Wizardry: GPs "Formula" In New Char Creation?

By: Anonymous on Tue, 02 August 2011 18:52

Re: C64 Wizardry: GPs "Formula" In New Char Creation?

By: Anonymous on Tue, 02 August 2011 18:49

Re: C64 Wizardry: GPs "Formula" In New Char Creation?
Re: C64 Wizardry: GPs "Formula" In New Char Creation?

By: Anonymous on Thu, 11 August 2011 00:55

Re: C64 Wizardry: GPs "Formula" In New Char Creation?
Re: C64 Wizardry: GPs "Formula" In New Char Creation?

By: Anonymous on Thu, 11 August 2011 22:46

Re: C64 Wizardry: GPs "Formula" In New Char Creation?

By: Anonymous on Fri, 12 August 2011 19:26

Re: C64 Wizardry: GPs "Formula" In New Char Creation?
Re: C64 Wizardry: GPs "Formula" In New Char Creation?

By: Anonymous on Fri, 30 September 2011 07:52

Re: C64 Wizardry: GPs "Formula" In New Char Creation?

By: Anonymous on Fri, 30 September 2011 09:01

Re: C64 Wizardry: GPs "Formula" In New Char Creation?

By: Anonymous on Sat, 01 October 2011 09:30

Re: C64 Wizardry: GPs "Formula" In New Char Creation?
Re: C64 Wizardry: GPs "Formula" In New Char Creation?

By: Anonymous on Sat, 01 October 2011 09:30

Re: C64 Wizardry: GPs "Formula" In New Char Creation?

By: Anonymous on Wed, 05 September 2018 00:16
Goto Forum:
[
Syndicate this forum (XML)
] [

] [
]
Current Time: Mon Jan 30 22:47:14 EST 2023
Total time taken to generate the page: 0.00280 seconds