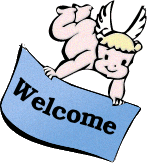 Megalextoria
Retro computing and gaming, sci-fi books, tv and movies and other geeky stuff.


Home
»
Digital Archaeology
»
Computer Arcana
»
Apple
»
PowerPC Macs
»
Upgrade to what
Show:

Today's Messages :: Show Polls :: Message Navigator
E-mail to friend
Upgrade to what [message #82472]

Sat, 08 June 2013 10:13

My eMac which is limited to Leopard is really showing signs of age and I will be needing to retire it before long. My problem is that I have far too many PPC applications (Quark 8, CS 3 everything, etc) which would be cost prohibited and in the Adobe family impossible to upgrade to current boxed versions. I think, but tell me if I am wrong, that Snow Leopard is the highest OS which will still offer Rosetta, and that would allow me to still take advantage of my existing software.

My question is: What machine version, (iMac or portable) even if it had to dual boot, would both give me the ability to use Rosetta for the old apps and offer the most improved speed and functionality for the future?

Don Wakefield

DTPetc! (DeskTop Productions et cetera!)

Ballwin, Missouri, USA

--
--
You received this message because you are a member of G-Group, a group for those using G3, G4, and G5 desktop Macs - with a particular focus on Power Macs.
The list FAQ is at http://lowendmac.com/lists/g-list.shtml and our netiquette guide is at http://www.lowendmac.com/lists/netiquette.shtml
To post to this group, send email to g3-5-list@googlegroups.com
For more options, visit this group at http://groups.google.com/group/g3-5-list

---
You received this message because you are subscribed to the Google Groups "G-Group" group.
To unsubscribe from this group and stop receiving emails from it, send an email to g3-5-list+unsubscribe@googlegroups.com.
For more options, visit https://groups.google.com/groups/opt_out.




| | | |
| --- | --- | --- |
| | | Upgrade to what |
| | | Re: Upgrade to what |
| | | Re: Upgrade to what |
| | | Re: Upgrade to what |
| | | Re: Upgrade to what |
| | | Re: Upgrade to what |
| | | Re: Upgrade to what |
| | | Re: Upgrade to what |
| | | Re: Upgrade to what |
| | | Re: Upgrade to what |
| | | Re: Upgrade to what |
Goto Forum:
[
Syndicate this forum (XML)
] [

] [
]
Current Time: Sat Oct 01 02:09:46 EDT 2022
Total time taken to generate the page: 0.00260 seconds