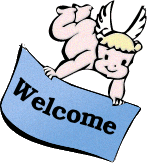 Megalextoria
Retro computing and gaming, sci-fi books, tv and movies and other geeky stuff.


Home
»
Sci-Fi/Fantasy
»
Battlestar Galactica
»
Just got Blood and Chrome DVD. And the Consensus is...
Show:

Today's Messages :: Show Polls :: Message Navigator
E-mail to friend
Re: Just got Blood and Chrome DVD. And the Consensus is... [message #45700 is a reply to message #43855]

Thu, 28 March 2013 12:33

RT
Messages: 42
Registered: August 2012

Karma:

Your Name wrote:
>

> In article <5149D3C7.D4DB9083@hotmail.com>, RT <traRvEskyMOVE@hotmail.com>

> wrote:

>> Your Name wrote:

>>> In article <khr8lt$hk9$1@speranza.aioe.org>, Clu <drclu@swbell.net> wrote:

>>>>

>>>> I think I got off the new series at the first episode. Now a lot of New

>>>> BSG fans say they were hooked by the second or third episode.

>>>

>>> I stopped bothering to watch after about the first 15 minutes of the pilot

>>> episode when they had to put in an idiotic sex scene just to retain

>>> pervert viewers. It was obviously going to be nothing but downhill from

>>> there. :-\

>>> (In fact, if I remember correctly, I almost switched it off within the

>>> first five minutes when they insisted on shoving a camera up along the

>>> blonde woman's legs.)

>>

>> So, you say you only watched 15 minutes of a several year run?????

>

> Five minutes is enough to tell anyone with more than one braincell that

> Ron More's version is different to Glen Larson's real "Battlestar


That's why they call them REBOOTS. Dimbulb.

> Galactica". (Of course, anyone with a brain already knew that because the

> people making it had been saying it all along.)

>

> The 15 minutes or so that I did watch was enough for me personally to know

> I didn't like it and wasn't going to bother wasting any more time watching

> it. People with brains don't actually need to sit through numerous hours

> of drivel, only to complain at the end that they didn't like it and

> moronically whine " I want X hours of my life back".


People watched it and blew the old one away in the ratings.

http://en.wikipedia.org/wiki/Battlestar_Galactica_%282004_TV _series%29

The series features Edward James Olmos and Mary McDonnell, and garnered a
wide range of critical acclaim, which included a Peabody Award, the
Television Critics Association's Program of the Year Award, a placement
inside Time's 100 Best TV Shows of All-TIME,[1] and Emmy nominations for
its writing, directing, costume design, visual effects, sound mixing,
and sound editing, with Emmy wins for both visual effects and sound
editing. In 2013 TV Guide included it in its list of The 60 Greatest
Dramas of All Time.
....

The old one?
Just got Blood and Chrome DVD. And the Consensus is...
Re: Just got Blood and Chrome DVD. And the Consensus is...

By:

Murdoc

on Sun, 10 March 2013 17:14

Re: Just got Blood and Chrome DVD. And the Consensus is...

By:

YourName

on Sun, 10 March 2013 20:28

Re: Just got Blood and Chrome DVD. And the Consensus is...

By:

Clu

on Sun, 10 March 2013 21:57

Re: Just got Blood and Chrome DVD. And the Consensus is...

By:

YourName

on Sun, 10 March 2013 23:05

Re: Just got Blood and Chrome DVD. And the Consensus is...

By:

Clu

on Mon, 11 March 2013 21:12

Re: Just got Blood and Chrome DVD. And the Consensus is...

By:

YourName

on Tue, 12 March 2013 01:48

Re: Just got Blood and Chrome DVD. And the Consensus is...

By:

Clu

on Wed, 13 March 2013 21:33

Re: Just got Blood and Chrome DVD. And the Consensus is...
Re: Just got Blood and Chrome DVD. And the Consensus is...

By:

Clu

on Wed, 13 March 2013 21:39

Re: Just got Blood and Chrome DVD. And the Consensus is...
Re: Just got Blood and Chrome DVD. And the Consensus is...

By:

YourName

on Wed, 13 March 2013 19:58

Re: Just got Blood and Chrome DVD. And the Consensus is...

By:

Clu

on Wed, 13 March 2013 20:52

Re: Just got Blood and Chrome DVD. And the Consensus is...

By:

YourName

on Wed, 13 March 2013 22:56

Re: Just got Blood and Chrome DVD. And the Consensus is...

By:

Clu

on Sun, 17 March 2013 12:19

Re: Just got Blood and Chrome DVD. And the Consensus is...

By:

RT

on Wed, 20 March 2013 11:12

Re: Just got Blood and Chrome DVD. And the Consensus is...
Re: Just got Blood and Chrome DVD. And the Consensus is...

By:

RT

on Thu, 28 March 2013 12:31

Re: Just got Blood and Chrome DVD. And the Consensus is...

By:

YourName

on Thu, 28 March 2013 16:51

Re: Just got Blood and Chrome DVD. And the Consensus is...

By:

RT

on Sun, 05 May 2013 23:23

Re: Just got Blood and Chrome DVD. And the Consensus is...

By:

jack

on Tue, 07 May 2013 10:27

Re: Just got Blood and Chrome DVD. And the Consensus is...

By:

Clu

on Wed, 13 March 2013 21:21

Re: Just got Blood and Chrome DVD. And the Consensus is...

By:

YourName

on Wed, 13 March 2013 22:59

Re: Just got Blood and Chrome DVD. And the Consensus is...

By:

Clu

on Sun, 17 March 2013 12:03

Re: Just got Blood and Chrome DVD. And the Consensus is...
Re: Just got Blood and Chrome DVD. And the Consensus is...

By:

Clu

on Wed, 20 March 2013 03:35

Re: Just got Blood and Chrome DVD. And the Consensus is...

By:

RT

on Wed, 20 March 2013 11:20

Re: Just got Blood and Chrome DVD. And the Consensus is...
Re: Just got Blood and Chrome DVD. And the Consensus is...

By:

RT

on Thu, 28 March 2013 12:33

Re: Just got Blood and Chrome DVD. And the Consensus is...
Re: Just got Blood and Chrome DVD. And the Consensus is...
Re: Just got Blood and Chrome DVD. And the Consensus is...

By:

RT

on Thu, 28 March 2013 12:34

Re: Just got Blood and Chrome DVD. And the Consensus is...

By:

RT

on Wed, 20 March 2013 11:18

Re: Just got Blood and Chrome DVD. And the Consensus is...

By:

RT

on Wed, 20 March 2013 11:08

Re: Just got Blood and Chrome DVD. And the Consensus is...
Re: Just got Blood and Chrome DVD. And the Consensus is...

By:

RT

on Thu, 28 March 2013 12:29
Goto Forum:
[
Syndicate this forum (XML)
] [

] [
]
Current Time: Sun Dec 03 22:00:57 EST 2023
Total time taken to generate the page: 0.00378 seconds