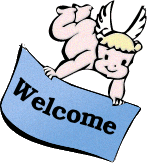 Megalextoria
Retro computing and gaming, sci-fi books, tv and movies and other geeky stuff.


Home
»
Sci-Fi/Fantasy
»
Battlestar Galactica
»
Just got Blood and Chrome DVD. And the Consensus is...
Show:

Today's Messages :: Show Polls :: Message Navigator
E-mail to friend
Re: Just got Blood and Chrome DVD. And the Consensus is... [message #43413 is a reply to message #42763]

Sun, 17 March 2013 12:47

Your Name <YourName@YourISP.com> wrote:
> Clu <drclu@swbell.net> wrote:


>> I think I got off the new series at the first episode. Now a lot of New

>> BSG fans say they were hooked by the second or third episode.


> I stopped bothering to watch after about the first 15 minutes of the pilot

> episode when they had to put in an idiotic sex scene just to retain

> pervert viewers. It was obviously going to be nothing but downhill from

> there. :-\

> (In fact, if I remember correctly, I almost switched it off within the

> first five minutes when they insisted on shoving a camera up along the

> blonde woman's legs.)


So you're saying they proved she was a real blonde by establishing that
the collars matched the cuffs.
Just got Blood and Chrome DVD. And the Consensus is...
Re: Just got Blood and Chrome DVD. And the Consensus is...

By:

Murdoc

on Sun, 10 March 2013 17:14

Re: Just got Blood and Chrome DVD. And the Consensus is...

By:

YourName

on Sun, 10 March 2013 20:28

Re: Just got Blood and Chrome DVD. And the Consensus is...

By:

Clu

on Sun, 10 March 2013 21:57

Re: Just got Blood and Chrome DVD. And the Consensus is...

By:

YourName

on Sun, 10 March 2013 23:05

Re: Just got Blood and Chrome DVD. And the Consensus is...

By:

Clu

on Mon, 11 March 2013 21:12

Re: Just got Blood and Chrome DVD. And the Consensus is...

By:

YourName

on Tue, 12 March 2013 01:48

Re: Just got Blood and Chrome DVD. And the Consensus is...

By:

Clu

on Wed, 13 March 2013 21:33

Re: Just got Blood and Chrome DVD. And the Consensus is...
Re: Just got Blood and Chrome DVD. And the Consensus is...

By:

Clu

on Wed, 13 March 2013 21:39

Re: Just got Blood and Chrome DVD. And the Consensus is...
Re: Just got Blood and Chrome DVD. And the Consensus is...

By:

YourName

on Wed, 13 March 2013 19:58

Re: Just got Blood and Chrome DVD. And the Consensus is...

By:

Clu

on Wed, 13 March 2013 20:52

Re: Just got Blood and Chrome DVD. And the Consensus is...

By:

YourName

on Wed, 13 March 2013 22:56

Re: Just got Blood and Chrome DVD. And the Consensus is...

By:

Clu

on Sun, 17 March 2013 12:19

Re: Just got Blood and Chrome DVD. And the Consensus is...

By:

RT

on Wed, 20 March 2013 11:12

Re: Just got Blood and Chrome DVD. And the Consensus is...
Re: Just got Blood and Chrome DVD. And the Consensus is...

By:

RT

on Thu, 28 March 2013 12:31

Re: Just got Blood and Chrome DVD. And the Consensus is...

By:

YourName

on Thu, 28 March 2013 16:51

Re: Just got Blood and Chrome DVD. And the Consensus is...

By:

RT

on Sun, 05 May 2013 23:23

Re: Just got Blood and Chrome DVD. And the Consensus is...

By:

jack

on Tue, 07 May 2013 10:27

Re: Just got Blood and Chrome DVD. And the Consensus is...

By:

Clu

on Wed, 13 March 2013 21:21

Re: Just got Blood and Chrome DVD. And the Consensus is...

By:

YourName

on Wed, 13 March 2013 22:59

Re: Just got Blood and Chrome DVD. And the Consensus is...

By:

Clu

on Sun, 17 March 2013 12:03

Re: Just got Blood and Chrome DVD. And the Consensus is...
Re: Just got Blood and Chrome DVD. And the Consensus is...

By:

Clu

on Wed, 20 March 2013 03:35

Re: Just got Blood and Chrome DVD. And the Consensus is...

By:

RT

on Wed, 20 March 2013 11:20

Re: Just got Blood and Chrome DVD. And the Consensus is...
Re: Just got Blood and Chrome DVD. And the Consensus is...

By:

RT

on Thu, 28 March 2013 12:33

Re: Just got Blood and Chrome DVD. And the Consensus is...
Re: Just got Blood and Chrome DVD. And the Consensus is...
Re: Just got Blood and Chrome DVD. And the Consensus is...

By:

RT

on Thu, 28 March 2013 12:34

Re: Just got Blood and Chrome DVD. And the Consensus is...

By:

RT

on Wed, 20 March 2013 11:18

Re: Just got Blood and Chrome DVD. And the Consensus is...

By:

RT

on Wed, 20 March 2013 11:08

Re: Just got Blood and Chrome DVD. And the Consensus is...
Re: Just got Blood and Chrome DVD. And the Consensus is...

By:

RT

on Thu, 28 March 2013 12:29
Goto Forum:
[
Syndicate this forum (XML)
] [

] [
]
Current Time: Sat Feb 04 09:42:47 EST 2023
Total time taken to generate the page: 0.00309 seconds