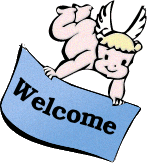 Megalextoria
Retro computing and gaming, sci-fi books, tv and movies and other geeky stuff.


Home
»
Sci-Fi/Fantasy
»
Battlestar Galactica
»
Just got Blood and Chrome DVD. And the Consensus is...
Show:

Today's Messages :: Show Polls :: Message Navigator
E-mail to friend
Re: Just got Blood and Chrome DVD. And the Consensus is... [message #42759 is a reply to message #42717]

Wed, 13 March 2013 21:21

Clu
Messages: 72
Registered: July 2012

Karma:

On 3/13/13 4:13 PM, David Barnett wrote:
> I would watch this show if only I didn't have too many

> other shows to watch atm.


You know, the Blood and Chrome is what I waiting on since Battlestar
Galactica was rebooted. Had action, more Vipers, fun pilot banter, no
suits and ties, and shooting down classic looking Cylon raiders and
fighting Cylons. Good stuff.

> I did like Caprica, especially the interplay between

> father& daughter.


I watched Caprica hoping there would be some of the Cylon/Human war
stuff. There was not. But there were some interesting moments, like
the time they illustrated the pain the Cylon (sometimes shown as the
daughter) when they commanded the Cylon to rip its arm off. Powerful
moment.

> nuBSG was rather patchy, like the curate's egg.

> I thought there were some good episodes& I did like the

> sexy Baltar scenes.

> Overall, in retrospect it was rather a disappointment to

> me.


I think I got off the new series at the first episode. Now a lot of New
BSG fans say they were hooked by the second or third episode.

Here's the problem, and I say this time after time after time...

If New BSG had been named anything other than Battlestar Galactica I
would have LOVED the series. I am watching Space Above and Beyond
right now... VERY much like the new BSG, and I adore that show.

But for me, I went into the New BSG thinking action, Vipers, fun pilot
banter, fighting Cylons, and .. blasters. I liked the hope the classic
show gave. The dignity humanity had in the face of adversity. How
humanity was priceless against wave after wave of appliances. Great
mythology with a religious overtone, etc.

The New BSG had most of that, just felt like I needed a bath after
watching the mini-series. :)

It amazes me how the classic BSG had such a cool spark and how the new
BSG has this... anti-spark. :P

It is like getting chocolate cake made with salt instead of sugar.
But if you like salt it is perfect.
Just got Blood and Chrome DVD. And the Consensus is...
Re: Just got Blood and Chrome DVD. And the Consensus is...

By:

Murdoc

on Sun, 10 March 2013 17:14

Re: Just got Blood and Chrome DVD. And the Consensus is...

By:

YourName

on Sun, 10 March 2013 20:28

Re: Just got Blood and Chrome DVD. And the Consensus is...

By:

Clu

on Sun, 10 March 2013 21:57

Re: Just got Blood and Chrome DVD. And the Consensus is...

By:

YourName

on Sun, 10 March 2013 23:05

Re: Just got Blood and Chrome DVD. And the Consensus is...

By:

Clu

on Mon, 11 March 2013 21:12

Re: Just got Blood and Chrome DVD. And the Consensus is...

By:

YourName

on Tue, 12 March 2013 01:48

Re: Just got Blood and Chrome DVD. And the Consensus is...

By:

Clu

on Wed, 13 March 2013 21:33

Re: Just got Blood and Chrome DVD. And the Consensus is...
Re: Just got Blood and Chrome DVD. And the Consensus is...

By:

Clu

on Wed, 13 March 2013 21:39

Re: Just got Blood and Chrome DVD. And the Consensus is...
Re: Just got Blood and Chrome DVD. And the Consensus is...

By:

YourName

on Wed, 13 March 2013 19:58

Re: Just got Blood and Chrome DVD. And the Consensus is...

By:

Clu

on Wed, 13 March 2013 20:52

Re: Just got Blood and Chrome DVD. And the Consensus is...

By:

YourName

on Wed, 13 March 2013 22:56

Re: Just got Blood and Chrome DVD. And the Consensus is...

By:

Clu

on Sun, 17 March 2013 12:19

Re: Just got Blood and Chrome DVD. And the Consensus is...

By:

RT

on Wed, 20 March 2013 11:12

Re: Just got Blood and Chrome DVD. And the Consensus is...
Re: Just got Blood and Chrome DVD. And the Consensus is...

By:

RT

on Thu, 28 March 2013 12:31

Re: Just got Blood and Chrome DVD. And the Consensus is...

By:

YourName

on Thu, 28 March 2013 16:51

Re: Just got Blood and Chrome DVD. And the Consensus is...

By:

RT

on Sun, 05 May 2013 23:23

Re: Just got Blood and Chrome DVD. And the Consensus is...

By:

jack

on Tue, 07 May 2013 10:27

Re: Just got Blood and Chrome DVD. And the Consensus is...

By:

Clu

on Wed, 13 March 2013 21:21

Re: Just got Blood and Chrome DVD. And the Consensus is...

By:

YourName

on Wed, 13 March 2013 22:59

Re: Just got Blood and Chrome DVD. And the Consensus is...

By:

Clu

on Sun, 17 March 2013 12:03

Re: Just got Blood and Chrome DVD. And the Consensus is...
Re: Just got Blood and Chrome DVD. And the Consensus is...

By:

Clu

on Wed, 20 March 2013 03:35

Re: Just got Blood and Chrome DVD. And the Consensus is...

By:

RT

on Wed, 20 March 2013 11:20

Re: Just got Blood and Chrome DVD. And the Consensus is...
Re: Just got Blood and Chrome DVD. And the Consensus is...

By:

RT

on Thu, 28 March 2013 12:33

Re: Just got Blood and Chrome DVD. And the Consensus is...
Re: Just got Blood and Chrome DVD. And the Consensus is...
Re: Just got Blood and Chrome DVD. And the Consensus is...

By:

RT

on Thu, 28 March 2013 12:34

Re: Just got Blood and Chrome DVD. And the Consensus is...

By:

RT

on Wed, 20 March 2013 11:18

Re: Just got Blood and Chrome DVD. And the Consensus is...

By:

RT

on Wed, 20 March 2013 11:08

Re: Just got Blood and Chrome DVD. And the Consensus is...
Re: Just got Blood and Chrome DVD. And the Consensus is...

By:

RT

on Thu, 28 March 2013 12:29
Goto Forum:
[
Syndicate this forum (XML)
] [

] [
]
Current Time: Sat Jan 28 08:32:01 EST 2023
Total time taken to generate the page: 0.00322 seconds