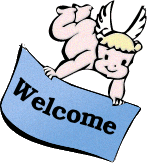 Megalextoria
Retro computing and gaming, sci-fi books, tv and movies and other geeky stuff.


Home
»
Digital Archaeology
»
Computer Arcana
»
Commodore
»
Commodore 8-bit
»
Assembly - Convert 16 bit integer to ascii help please
Show:

Today's Messages :: Show Polls :: Message Navigator
E-mail to friend
Re: Assembly - Convert 16 bit integer to ascii help please [message #33202 is a reply to message #33143]

Mon, 14 January 2013 10:37

rusure
Messages: 1030
Registered: March 2012

Karma:

On Sunday, January 13, 2013 8:35:55 PM UTC-7, JB wrote:
> I have been writing a BBS, so 99% of my ML is under basic. Not only does my routine need to print the #, but it needs to store it and print through the modem as well. Pretty tough to do with the basic routine.

>

>

>

> On Sunday, January 13, 2013 10:01:59 PM UTC-5, rusure wrote:

>

>> On Sunday, January 13, 2013 8:26:56 AM UTC-7, JB wrote:

>

>>

>

>>> Yeah I know about $BDCD but that will only print the number not store it in a memory location. I did break that routine down and can make it work, but basic rom has to be switched in for it to work. I'd like to have a solution that will run regardless if basic is in or out.

>

>>

>

>>

>

>>

>

>> You decided that it would be easier to write your own routine from scratch rather than fuss with $BDCD using a C64 machine language monitor. Right now, you don't know where the routine converts the binary to text decimal as well as where it stores the text. Because the C128 has a hard wired monitor in its system, I found the decimal text in the stack at $0100. That would be the first place to look in the C64.

>

>>

>

>>

>

>>

>

>> My programs are simple and short enough to peacefully coexist with BASIC.

In addition, my modest programs are usually intended to replace sluggish sections of magazine type in BASIC programs. Usually, I retain much of the original BASIC code. For this application, I need BASIC ROM. About the only disadvantage to this programming practice is that my programs only work on one COMMODORE computer. If I can at all help it, I program for the C128. Programming for the C64 is like pulling teeth.
Assembly - Convert 16 bit integer to ascii help please

By:

JB

on Sat, 12 January 2013 10:56

Re: Assembly - Convert 16 bit integer to ascii help please
Re: Assembly - Convert 16 bit integer to ascii help please

By: Anonymous on Sun, 13 January 2013 09:38

Re: Assembly - Convert 16 bit integer to ascii help please

By: Anonymous on Sun, 13 January 2013 09:47

Re: Assembly - Convert 16 bit integer to ascii help please

By:

JB

on Sun, 13 January 2013 10:28

Re: Assembly - Convert 16 bit integer to ascii help please

By: Anonymous on Sun, 13 January 2013 11:42

Re: Assembly - Convert 16 bit integer to ascii help please

By: Anonymous on Fri, 18 January 2013 14:30

Re: Assembly - Convert 16 bit integer to ascii help please

By:

rusure

on Sat, 12 January 2013 21:14

Re: Assembly - Convert 16 bit integer to ascii help please

By:

Groepaz

on Sun, 13 January 2013 02:12

Re: Assembly - Convert 16 bit integer to ascii help please

By:

rusure

on Sun, 13 January 2013 21:20

Re: Assembly - Convert 16 bit integer to ascii help please

By:

Groepaz

on Mon, 14 January 2013 05:20

Re: Assembly - Convert 16 bit integer to ascii help please

By: Anonymous on Mon, 03 June 2013 05:50

Re: Assembly - Convert 16 bit integer to ascii help please

By:

JB

on Sun, 13 January 2013 10:26

Re: Assembly - Convert 16 bit integer to ascii help please

By:

rusure

on Sun, 13 January 2013 22:01

Re: Assembly - Convert 16 bit integer to ascii help please

By:

JB

on Sun, 13 January 2013 22:35

Re: Assembly - Convert 16 bit integer to ascii help please

By:

rusure

on Mon, 14 January 2013 10:37

Re: Assembly - Convert 16 bit integer to ascii help please

By: Anonymous on Fri, 31 May 2013 22:24

Re: Assembly - Convert 16 bit integer to ascii help please

By: Anonymous on Mon, 03 June 2013 05:24
Goto Forum:
[
Syndicate this forum (XML)
] [

] [
]
Current Time: Sun Jan 29 04:08:06 EST 2023
Total time taken to generate the page: 0.00281 seconds