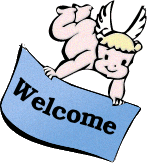 Megalextoria
Retro computing and gaming, sci-fi books, tv and movies and other geeky stuff.


Home
»
Digital Archaeology
»
Computer Arcana
»
Computer Folklore
»
Top or bottom posting; does it really matter?
Show:

Today's Messages :: Show Polls :: Message Navigator
E-mail to friend
Re: Top or bottom posting; does it really matter? [message #411341 is a reply to message #411340]

Tue, 28 September 2021 14:16

scott
Messages: 4228
Registered: February 2012

Karma:

Ahem A Rivet's Shot <steveo@eircom.net> writes:
> On Tue, 28 Sep 2021 13:12:17 GMT
> usenet@only.tnx (Questor) wrote:
>
>> Unfortunately, the term "woke" is being smeared by conservatives, and
>> there's not clear clear consensus on what it means to liberals. That
>> being said, what's wrong with treating people of different sexual
>> orientations, or racial and cultural backgrounds, with the basic respect
>> due any human being? What's wrong with addressing people in the manner
>> they wish to be addressed? What's wrong with being upset at humor made
>> at the expense of people in some minority, or that perpetuates negative
>> stereotypes? What's wrong with condeming statements that belittle or
>> denigrate others?
>
> Nothing is wrong with any of that IMHO - my father would have
> disagreed with me on several points.
>
>> It seems to me that not all, but most of the people complaining about
>> "wokeness" are upset at being called out for acting like an asshole.
>
> I think it is the "holier than thou" attitude of many users of the
> term rather than the principles themselves. As a child of the sixties I do
> find it perplexing the extent to which youngsters today seem to think
> they invented tolerance but hey the old beatniks probably thought similar
> things about us.

The _only_ people I've _ever_ heard (or seen in print) using the
term 'woke' have been conservatives using it to denigrate liberals;

I've never seen it used by someone who is supposedly 'woke'.
Top or bottom posting; does it really matter?

By: Anonymous on Sun, 26 September 2021 15:51

Re: Top or bottom posting; does it really matter?

By: Anonymous on Sun, 26 September 2021 16:20

Re: Top or bottom posting; does it really matter?

By: Anonymous on Mon, 27 September 2021 04:58

Re: Top or bottom posting; does it really matter?

By:

D.J.

on Mon, 27 September 2021 11:03

Re: Top or bottom posting; does it really matter?
Re: Top or bottom posting; does it really matter?

By:

usenet

on Tue, 28 September 2021 09:09

Re: Top or bottom posting; does it really matter?
Re: Top or bottom posting; does it really matter?

By: Anonymous on Wed, 29 September 2021 15:42

Re: Top or bottom posting; does it really matter?
Re: Top or bottom posting; does it really matter?

By: Anonymous on Tue, 28 September 2021 21:13

Re: Top or bottom posting; does it really matter?
Re: Top or bottom posting; does it really matter?
Re: Top or bottom posting; does it really matter?
Re: Top or bottom posting; does it really matter?

By: Anonymous on Mon, 27 September 2021 01:54

Re: Top or bottom posting; does it really matter?

By:

Quadibloc

on Mon, 27 September 2021 03:01

Re: Top or bottom posting; does it really matter?
Re: Top or bottom posting; does it really matter?

By: Anonymous on Tue, 28 September 2021 02:03

Re: Top or bottom posting; does it really matter?
Re: Top or bottom posting; does it really matter?

By:

Arne Luft

on Mon, 27 September 2021 13:45

Re: Top or bottom posting; does it really matter?

By: Anonymous on Mon, 27 September 2021 05:00

Re: Top or bottom posting; does it really matter?
Re: Top or bottom posting; does it really matter?
Re: Top or bottom posting; does it really matter?
Re: Top or bottom posting; does it really matter?

By: Anonymous on Tue, 28 September 2021 21:20

Re: Top or bottom posting; does it really matter?

By: Anonymous on Mon, 27 September 2021 16:34

Re: Top or bottom posting; does it really matter?

By:

D.J.

on Mon, 27 September 2021 19:24

Re: Top or bottom posting; does it really matter?

By: Anonymous on Mon, 27 September 2021 21:45

Re: Top or bottom posting; does it really matter?

By:

usenet

on Tue, 28 September 2021 09:12

Re: Top or bottom posting; does it really matter?
Re: Top or bottom posting; does it really matter?

By:

scott

on Tue, 28 September 2021 14:16

Re: Top or bottom posting; does it really matter?
Re: Top or bottom posting; does it really matter?

By:

Quadibloc

on Tue, 28 September 2021 19:39

Re: Top or bottom posting; does it really matter?
Re: Top or bottom posting; does it really matter?

By: Anonymous on Fri, 01 October 2021 00:11

Re: Sub or dom ; does it really matter?

By: Anonymous on Fri, 01 October 2021 00:17

Re: Sub or dom ; does it really matter?

By:

usenet

on Fri, 01 October 2021 14:57

Re: Sub or dom ; does it really matter?

By: Anonymous on Wed, 06 October 2021 03:11

Re: Sub or dom ; does it really matter?
Re: Sub or dom ; does it really matter?

By: Anonymous on Thu, 07 October 2021 01:31

Re: Sub or dom ; does it really matter?
Re: Sub or dom ; does it really matter?
Re: Sub or dom ; does it really matter?
Re: Sub or dom ; does it really matter?

By: Anonymous on Thu, 07 October 2021 16:13

Re: Sub or dom ; does it really matter?
Re: Sub or dom ; does it really matter?

By: Anonymous on Thu, 07 October 2021 19:50

Re: Sub or dom ; does it really matter?
Re: Sub or dom ; does it really matter?
Re: Sub or dom ; does it really matter?

By:

usenet

on Sat, 09 October 2021 01:48

Re: Sub or dom ; does it really matter?

By: Anonymous on Tue, 12 October 2021 11:26

Re: Top or bottom posting; does it really matter?
Re: Top or bottom posting; does it really matter?

By:

D.J.

on Tue, 28 September 2021 17:45

Re: Top or bottom posting; does it really matter?

By:

D.J.

on Tue, 28 September 2021 17:41

Re: Top or bottom posting; does it really matter?

By:

Quadibloc

on Tue, 28 September 2021 19:55

Re: Top or bottom posting; does it really matter?

By: Anonymous on Tue, 28 September 2021 20:53

Re: Top or bottom posting; does it really matter?
Re: Top or bottom posting; does it really matter?

By:

D.J.

on Tue, 28 September 2021 17:46

Re: Top or bottom posting; does it really matter?

By: Anonymous on Tue, 28 September 2021 21:18

Re: Top or bottom posting; does it really matter?

By: Anonymous on Tue, 28 September 2021 21:17

Re: Top or bottom posting; does it really matter?

By: Anonymous on Thu, 30 September 2021 04:41

Re: Top or bottom posting; does it really matter?
Re: Top or bottom posting; does it really matter?
Re: Top or bottom posting; does it really matter?

By:

scott

on Thu, 30 September 2021 10:31

Re: Top or bottom posting; does it really matter?

By: Anonymous on Thu, 30 September 2021 21:58

Re: Top or bottom posting; does it really matter?

By:

D.J.

on Thu, 30 September 2021 11:07
Goto Forum:
[
Syndicate this forum (XML)
] [

] [
]
Current Time: Sat Dec 02 20:20:04 EST 2023
Total time taken to generate the page: 0.00399 seconds