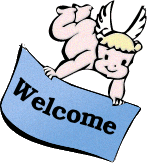 Megalextoria
Retro computing and gaming, sci-fi books, tv and movies and other geeky stuff.


Home
»
Digital Archaeology
»
Computer Arcana
»
Computer Folklore
»
Top or bottom posting; does it really matter?
Show:

Today's Messages :: Show Polls :: Message Navigator
E-mail to friend
Re: Top or bottom posting; does it really matter? [message #411336 is a reply to message #411325]

Tue, 28 September 2021 09:12

usenet
Messages: 556
Registered: May 2013

Karma:

On Mon, 27 Sep 2021 21:45:47 -0400, J. Clarke <jclarke.873638@gmail.com> wrote:
> On Mon, 27 Sep 2021 18:24:08 -0500, D.J. <chucktheouch@gmail.com>
> wrote:
>> <headstone255@yahoo.com> wrote:
>>> On 27/09/2021 20:35, Andreas Kohlbach wrote:
>>>> On Sun, 26 Sep 2021 20:51:37 +0100, gareth evans wrote:
>>>> >
>>>> > In groups.io, a similar facility to usenet, top posting predominates.
>>>>
>>>> Probably in comp.* or alt.*. If you top post in de.* (you also need to
>>>> write in German for that) they roast you. Not just politely replying like
>>>> here. If you don't comply by day 3 or 4 you'll end up in about
>>>> everybody's killfile.
>>>
>>> I don't object to being in the killfiles of small-minded
>>> Usenet wokes.
>>
>> Woke basically means your head isn't inserted into your buttocks.
>
> This is true, woke means that your buttocks have descended around your
> head.

Unfortunately, the term "woke" is being smeared by conservatives, and there's
not clear clear consensus on what it means to liberals. That being said, what's
wrong with treating people of different sexual orientations, or racial and
cultural backgrounds, with the basic respect due any human being? What's wrong
with addressing people in the manner they wish to be addressed? What's wrong
with being upset at humor made at the expense of people in some minority, or
that perpetuates negative stereotypes? What's wrong with condeming statements
that belittle or denigrate others?

It seems to me that not all, but most of the people complaining about "wokeness"
are upset at being called out for acting like an asshole.
Top or bottom posting; does it really matter?

By: Anonymous on Sun, 26 September 2021 15:51

Re: Top or bottom posting; does it really matter?

By: Anonymous on Sun, 26 September 2021 16:20

Re: Top or bottom posting; does it really matter?

By: Anonymous on Mon, 27 September 2021 04:58

Re: Top or bottom posting; does it really matter?

By:

D.J.

on Mon, 27 September 2021 11:03

Re: Top or bottom posting; does it really matter?
Re: Top or bottom posting; does it really matter?

By:

usenet

on Tue, 28 September 2021 09:09

Re: Top or bottom posting; does it really matter?
Re: Top or bottom posting; does it really matter?

By: Anonymous on Wed, 29 September 2021 15:42

Re: Top or bottom posting; does it really matter?
Re: Top or bottom posting; does it really matter?

By: Anonymous on Tue, 28 September 2021 21:13

Re: Top or bottom posting; does it really matter?
Re: Top or bottom posting; does it really matter?
Re: Top or bottom posting; does it really matter?
Re: Top or bottom posting; does it really matter?

By: Anonymous on Mon, 27 September 2021 01:54

Re: Top or bottom posting; does it really matter?

By:

Quadibloc

on Mon, 27 September 2021 03:01

Re: Top or bottom posting; does it really matter?
Re: Top or bottom posting; does it really matter?

By: Anonymous on Tue, 28 September 2021 02:03

Re: Top or bottom posting; does it really matter?
Re: Top or bottom posting; does it really matter?

By:

Arne Luft

on Mon, 27 September 2021 13:45

Re: Top or bottom posting; does it really matter?

By: Anonymous on Mon, 27 September 2021 05:00

Re: Top or bottom posting; does it really matter?
Re: Top or bottom posting; does it really matter?
Re: Top or bottom posting; does it really matter?
Re: Top or bottom posting; does it really matter?

By: Anonymous on Tue, 28 September 2021 21:20

Re: Top or bottom posting; does it really matter?

By: Anonymous on Mon, 27 September 2021 16:34

Re: Top or bottom posting; does it really matter?

By:

D.J.

on Mon, 27 September 2021 19:24

Re: Top or bottom posting; does it really matter?

By: Anonymous on Mon, 27 September 2021 21:45

Re: Top or bottom posting; does it really matter?

By:

usenet

on Tue, 28 September 2021 09:12

Re: Top or bottom posting; does it really matter?
Re: Top or bottom posting; does it really matter?

By:

scott

on Tue, 28 September 2021 14:16

Re: Top or bottom posting; does it really matter?
Re: Top or bottom posting; does it really matter?

By:

Quadibloc

on Tue, 28 September 2021 19:39

Re: Top or bottom posting; does it really matter?
Re: Top or bottom posting; does it really matter?

By: Anonymous on Fri, 01 October 2021 00:11

Re: Sub or dom ; does it really matter?

By: Anonymous on Fri, 01 October 2021 00:17

Re: Sub or dom ; does it really matter?

By:

usenet

on Fri, 01 October 2021 14:57

Re: Sub or dom ; does it really matter?

By: Anonymous on Wed, 06 October 2021 03:11

Re: Sub or dom ; does it really matter?
Re: Sub or dom ; does it really matter?

By: Anonymous on Thu, 07 October 2021 01:31

Re: Sub or dom ; does it really matter?
Re: Sub or dom ; does it really matter?
Re: Sub or dom ; does it really matter?
Re: Sub or dom ; does it really matter?

By: Anonymous on Thu, 07 October 2021 16:13

Re: Sub or dom ; does it really matter?
Re: Sub or dom ; does it really matter?

By: Anonymous on Thu, 07 October 2021 19:50

Re: Sub or dom ; does it really matter?
Re: Sub or dom ; does it really matter?
Re: Sub or dom ; does it really matter?

By:

usenet

on Sat, 09 October 2021 01:48

Re: Sub or dom ; does it really matter?

By: Anonymous on Tue, 12 October 2021 11:26

Re: Top or bottom posting; does it really matter?
Re: Top or bottom posting; does it really matter?

By:

D.J.

on Tue, 28 September 2021 17:45

Re: Top or bottom posting; does it really matter?

By:

D.J.

on Tue, 28 September 2021 17:41

Re: Top or bottom posting; does it really matter?

By:

Quadibloc

on Tue, 28 September 2021 19:55

Re: Top or bottom posting; does it really matter?

By: Anonymous on Tue, 28 September 2021 20:53

Re: Top or bottom posting; does it really matter?
Re: Top or bottom posting; does it really matter?

By:

D.J.

on Tue, 28 September 2021 17:46

Re: Top or bottom posting; does it really matter?

By: Anonymous on Tue, 28 September 2021 21:18

Re: Top or bottom posting; does it really matter?

By: Anonymous on Tue, 28 September 2021 21:17

Re: Top or bottom posting; does it really matter?

By: Anonymous on Thu, 30 September 2021 04:41

Re: Top or bottom posting; does it really matter?
Re: Top or bottom posting; does it really matter?
Re: Top or bottom posting; does it really matter?

By:

scott

on Thu, 30 September 2021 10:31

Re: Top or bottom posting; does it really matter?

By: Anonymous on Thu, 30 September 2021 21:58

Re: Top or bottom posting; does it really matter?

By:

D.J.

on Thu, 30 September 2021 11:07
Goto Forum:
[
Syndicate this forum (XML)
] [

] [
]
Current Time: Thu Sep 29 01:19:33 EDT 2022
Total time taken to generate the page: 0.03189 seconds