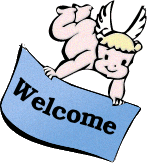 Megalextoria
Retro computing and gaming, sci-fi books, tv and movies and other geeky stuff.


Home
»
Digital Archaeology
»
Computer Arcana
»
Computer Folklore
»
Top or bottom posting; does it really matter?
Show:

Today's Messages :: Show Polls :: Message Navigator
E-mail to friend
Re: Top or bottom posting; does it really matter? [message #411332 is a reply to message #411307]

Tue, 28 September 2021 09:09

usenet
Messages: 556
Registered: May 2013

Karma:

On Mon, 27 Sep 2021 09:58:58 +0100, gareth evans <headstone255@yahoo.com> wrote:
> Netiquette is not etiquette.

It certainly is. It is a branch of etiquette that deals specifically with
online communications.

> Perhaps those who take offence so easily over
> such a trivial matter were the prototype
> woke generation?

I dispute your assertion; it is not trivial.


> Wherever the new material is placed, whether at the
> top or the bottom (or both, in this case) you get
> to read it and assimilate its intelligence, so
> why have an emotional reaction in addition?

Layout matters, viz:

https://keepmeme.com/meme/you-matter-dont-give-up-or-you-don t-matter-give-up


Every so often some pedant comes along and advances the argument that some part
of estabilished etiquette, for example, shop clerks asking "how are you" or
wishing you a nice day -- to say nothing of "please" and "thank you" -- are
superfluous and unnecessary because they convey no information and are just some
outdated, arbitrary convention, and thus can be discarded. They ignore that,
among other things, these phrases actually provide useful functions: they can
reveal intentions, set expectations, and generally establish a framework for
successful transactions between strangers. You might think of them as verbal
lubricant, or liken them to a computer protocol that allows two hetrogeneous
computers to exchange data. Be it place settings, wedding invitations, or some
other etiquette matter, the same tired arguments regarding their irrelevance
are made periodically, and same valid refutations are made in return.

And so it is with netiquette, and most frequently, the top/bottom posting issue.
That horse is long dead, beaten into a grease spot, and even the bones are
turning to dust. The overwhelming consensus is that bottom posting and
judicious trimming of long posts is the proper course. Exceptions are rare,
and continued top posting marks one as a newbie or a self-declared iconoclast
who thinks they are championing reason, freedom, or some other abstraction.
But they are just ignorant, or being selfish and childish. They tilt at
windmills in their mind.
Top or bottom posting; does it really matter?

By: Anonymous on Sun, 26 September 2021 15:51

Re: Top or bottom posting; does it really matter?

By: Anonymous on Sun, 26 September 2021 16:20

Re: Top or bottom posting; does it really matter?

By: Anonymous on Mon, 27 September 2021 04:58

Re: Top or bottom posting; does it really matter?

By:

D.J.

on Mon, 27 September 2021 11:03

Re: Top or bottom posting; does it really matter?
Re: Top or bottom posting; does it really matter?

By:

usenet

on Tue, 28 September 2021 09:09

Re: Top or bottom posting; does it really matter?
Re: Top or bottom posting; does it really matter?

By: Anonymous on Wed, 29 September 2021 15:42

Re: Top or bottom posting; does it really matter?
Re: Top or bottom posting; does it really matter?

By: Anonymous on Tue, 28 September 2021 21:13

Re: Top or bottom posting; does it really matter?
Re: Top or bottom posting; does it really matter?
Re: Top or bottom posting; does it really matter?
Re: Top or bottom posting; does it really matter?

By: Anonymous on Mon, 27 September 2021 01:54

Re: Top or bottom posting; does it really matter?

By:

Quadibloc

on Mon, 27 September 2021 03:01

Re: Top or bottom posting; does it really matter?
Re: Top or bottom posting; does it really matter?

By: Anonymous on Tue, 28 September 2021 02:03

Re: Top or bottom posting; does it really matter?
Re: Top or bottom posting; does it really matter?

By:

Arne Luft

on Mon, 27 September 2021 13:45

Re: Top or bottom posting; does it really matter?

By: Anonymous on Mon, 27 September 2021 05:00

Re: Top or bottom posting; does it really matter?
Re: Top or bottom posting; does it really matter?
Re: Top or bottom posting; does it really matter?
Re: Top or bottom posting; does it really matter?

By: Anonymous on Tue, 28 September 2021 21:20

Re: Top or bottom posting; does it really matter?

By: Anonymous on Mon, 27 September 2021 16:34

Re: Top or bottom posting; does it really matter?

By:

D.J.

on Mon, 27 September 2021 19:24

Re: Top or bottom posting; does it really matter?

By: Anonymous on Mon, 27 September 2021 21:45

Re: Top or bottom posting; does it really matter?

By:

usenet

on Tue, 28 September 2021 09:12

Re: Top or bottom posting; does it really matter?
Re: Top or bottom posting; does it really matter?

By:

scott

on Tue, 28 September 2021 14:16

Re: Top or bottom posting; does it really matter?
Re: Top or bottom posting; does it really matter?

By:

Quadibloc

on Tue, 28 September 2021 19:39

Re: Top or bottom posting; does it really matter?
Re: Top or bottom posting; does it really matter?

By: Anonymous on Fri, 01 October 2021 00:11

Re: Sub or dom ; does it really matter?

By: Anonymous on Fri, 01 October 2021 00:17

Re: Sub or dom ; does it really matter?

By:

usenet

on Fri, 01 October 2021 14:57

Re: Sub or dom ; does it really matter?

By: Anonymous on Wed, 06 October 2021 03:11

Re: Sub or dom ; does it really matter?
Re: Sub or dom ; does it really matter?

By: Anonymous on Thu, 07 October 2021 01:31

Re: Sub or dom ; does it really matter?
Re: Sub or dom ; does it really matter?
Re: Sub or dom ; does it really matter?
Re: Sub or dom ; does it really matter?

By: Anonymous on Thu, 07 October 2021 16:13

Re: Sub or dom ; does it really matter?
Re: Sub or dom ; does it really matter?

By: Anonymous on Thu, 07 October 2021 19:50

Re: Sub or dom ; does it really matter?
Re: Sub or dom ; does it really matter?
Re: Sub or dom ; does it really matter?

By:

usenet

on Sat, 09 October 2021 01:48

Re: Sub or dom ; does it really matter?

By: Anonymous on Tue, 12 October 2021 11:26

Re: Top or bottom posting; does it really matter?
Re: Top or bottom posting; does it really matter?

By:

D.J.

on Tue, 28 September 2021 17:45

Re: Top or bottom posting; does it really matter?

By:

D.J.

on Tue, 28 September 2021 17:41

Re: Top or bottom posting; does it really matter?

By:

Quadibloc

on Tue, 28 September 2021 19:55

Re: Top or bottom posting; does it really matter?

By: Anonymous on Tue, 28 September 2021 20:53

Re: Top or bottom posting; does it really matter?
Re: Top or bottom posting; does it really matter?

By:

D.J.

on Tue, 28 September 2021 17:46

Re: Top or bottom posting; does it really matter?

By: Anonymous on Tue, 28 September 2021 21:18

Re: Top or bottom posting; does it really matter?

By: Anonymous on Tue, 28 September 2021 21:17

Re: Top or bottom posting; does it really matter?

By: Anonymous on Thu, 30 September 2021 04:41

Re: Top or bottom posting; does it really matter?
Re: Top or bottom posting; does it really matter?
Re: Top or bottom posting; does it really matter?

By:

scott

on Thu, 30 September 2021 10:31

Re: Top or bottom posting; does it really matter?

By: Anonymous on Thu, 30 September 2021 21:58

Re: Top or bottom posting; does it really matter?

By:

D.J.

on Thu, 30 September 2021 11:07
Goto Forum:
[
Syndicate this forum (XML)
] [

] [
]
Current Time: Thu Sep 29 01:02:55 EDT 2022
Total time taken to generate the page: 0.28631 seconds