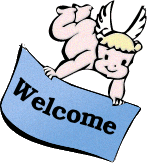 Megalextoria
Retro computing and gaming, sci-fi books, tv and movies and other geeky stuff.


Home
»
Digital Archaeology
»
Computer Arcana
»
Computer Folklore
»
Top or bottom posting; does it really matter?
Show:

Today's Messages :: Show Polls :: Message Navigator
E-mail to friend
Re: Sub or dom ; does it really matter? [message #411464 is a reply to message #411441]

Fri, 01 October 2021 14:57

usenet
Messages: 556
Registered: May 2013

Karma:

On Thu, 30 Sep 2021 23:17:53 -0500, 711 Spooky Mart <711@spooky.mart> wrote:
> On 9/29/21 12:03 PM, Charles Richmond wrote:
>> Has anyone considered putting on their fire-proof suits and moving this
>> thread to "alt.flamewar"???  :-)   Some of this is starting to singe my
>> computer screen!   ;-)
>>
>> Of course if folks want to continue this "discussion" here, that's good
>> too.  At least these posts beat having *no* one posting to
>> alt.computers.folklore.   :-)  I hope...
>
> Amen. I would like this hierarchy to move away from oppressive
> political bullsh!t. You guys seem to mostly have some nice and nostalgic
> discussions here that are a nice escape from the circus. But wherever
> people are, as soon as politics or religion enter the discussion, we can
> expect the combatants to circle the wagons with their camp and ready a
> romper.
>
> If you want to argue politics and mangle the dictionary, please try
> talk.politics.misc or alt.fan.rush.limbaugh. On these political
> hierarchies you can:

I find it curious that you, who just started participating in this forum
literally just days ago, are going to tell the regulars, who have been here for
years, how to conduct themselves.
Top or bottom posting; does it really matter?

By: Anonymous on Sun, 26 September 2021 15:51

Re: Top or bottom posting; does it really matter?

By: Anonymous on Sun, 26 September 2021 16:20

Re: Top or bottom posting; does it really matter?

By: Anonymous on Mon, 27 September 2021 04:58

Re: Top or bottom posting; does it really matter?

By:

D.J.

on Mon, 27 September 2021 11:03

Re: Top or bottom posting; does it really matter?
Re: Top or bottom posting; does it really matter?

By:

usenet

on Tue, 28 September 2021 09:09

Re: Top or bottom posting; does it really matter?
Re: Top or bottom posting; does it really matter?

By: Anonymous on Wed, 29 September 2021 15:42

Re: Top or bottom posting; does it really matter?
Re: Top or bottom posting; does it really matter?

By: Anonymous on Tue, 28 September 2021 21:13

Re: Top or bottom posting; does it really matter?
Re: Top or bottom posting; does it really matter?
Re: Top or bottom posting; does it really matter?
Re: Top or bottom posting; does it really matter?

By: Anonymous on Mon, 27 September 2021 01:54

Re: Top or bottom posting; does it really matter?

By:

Quadibloc

on Mon, 27 September 2021 03:01

Re: Top or bottom posting; does it really matter?
Re: Top or bottom posting; does it really matter?

By: Anonymous on Tue, 28 September 2021 02:03

Re: Top or bottom posting; does it really matter?
Re: Top or bottom posting; does it really matter?

By:

Arne Luft

on Mon, 27 September 2021 13:45

Re: Top or bottom posting; does it really matter?

By: Anonymous on Mon, 27 September 2021 05:00

Re: Top or bottom posting; does it really matter?
Re: Top or bottom posting; does it really matter?
Re: Top or bottom posting; does it really matter?
Re: Top or bottom posting; does it really matter?

By: Anonymous on Tue, 28 September 2021 21:20

Re: Top or bottom posting; does it really matter?

By: Anonymous on Mon, 27 September 2021 16:34

Re: Top or bottom posting; does it really matter?

By:

D.J.

on Mon, 27 September 2021 19:24

Re: Top or bottom posting; does it really matter?

By: Anonymous on Mon, 27 September 2021 21:45

Re: Top or bottom posting; does it really matter?

By:

usenet

on Tue, 28 September 2021 09:12

Re: Top or bottom posting; does it really matter?
Re: Top or bottom posting; does it really matter?

By:

scott

on Tue, 28 September 2021 14:16

Re: Top or bottom posting; does it really matter?
Re: Top or bottom posting; does it really matter?

By:

Quadibloc

on Tue, 28 September 2021 19:39

Re: Top or bottom posting; does it really matter?
Re: Top or bottom posting; does it really matter?

By: Anonymous on Fri, 01 October 2021 00:11

Re: Sub or dom ; does it really matter?

By: Anonymous on Fri, 01 October 2021 00:17

Re: Sub or dom ; does it really matter?

By:

usenet

on Fri, 01 October 2021 14:57

Re: Sub or dom ; does it really matter?

By: Anonymous on Wed, 06 October 2021 03:11

Re: Sub or dom ; does it really matter?
Re: Sub or dom ; does it really matter?

By: Anonymous on Thu, 07 October 2021 01:31

Re: Sub or dom ; does it really matter?
Re: Sub or dom ; does it really matter?
Re: Sub or dom ; does it really matter?
Re: Sub or dom ; does it really matter?

By: Anonymous on Thu, 07 October 2021 16:13

Re: Sub or dom ; does it really matter?
Re: Sub or dom ; does it really matter?

By: Anonymous on Thu, 07 October 2021 19:50

Re: Sub or dom ; does it really matter?
Re: Sub or dom ; does it really matter?
Re: Sub or dom ; does it really matter?

By:

usenet

on Sat, 09 October 2021 01:48

Re: Sub or dom ; does it really matter?

By: Anonymous on Tue, 12 October 2021 11:26

Re: Top or bottom posting; does it really matter?
Re: Top or bottom posting; does it really matter?

By:

D.J.

on Tue, 28 September 2021 17:45

Re: Top or bottom posting; does it really matter?

By:

D.J.

on Tue, 28 September 2021 17:41

Re: Top or bottom posting; does it really matter?

By:

Quadibloc

on Tue, 28 September 2021 19:55

Re: Top or bottom posting; does it really matter?

By: Anonymous on Tue, 28 September 2021 20:53

Re: Top or bottom posting; does it really matter?
Re: Top or bottom posting; does it really matter?

By:

D.J.

on Tue, 28 September 2021 17:46

Re: Top or bottom posting; does it really matter?

By: Anonymous on Tue, 28 September 2021 21:18

Re: Top or bottom posting; does it really matter?

By: Anonymous on Tue, 28 September 2021 21:17

Re: Top or bottom posting; does it really matter?

By: Anonymous on Thu, 30 September 2021 04:41

Re: Top or bottom posting; does it really matter?
Re: Top or bottom posting; does it really matter?
Re: Top or bottom posting; does it really matter?

By:

scott

on Thu, 30 September 2021 10:31

Re: Top or bottom posting; does it really matter?

By: Anonymous on Thu, 30 September 2021 21:58

Re: Top or bottom posting; does it really matter?

By:

D.J.

on Thu, 30 September 2021 11:07
Goto Forum:
[
Syndicate this forum (XML)
] [

] [
]
Current Time: Sat Oct 01 00:20:50 EDT 2022
Total time taken to generate the page: 0.00369 seconds