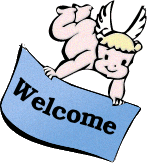 Megalextoria
Retro computing and gaming, sci-fi books, tv and movies and other geeky stuff.


Home
»
Sci-Fi/Fantasy
»
MST3K
»
Surface Source
Show:

Today's Messages :: Show Polls :: Message Navigator
E-mail to friend
Surface Source [message #341094]

Tue, 04 April 2017 09:27

Originally posted by: Anas Abdelwahab

I have SCALE 6.2.1 and I am trying to do a shielding analysis for surface source, but I can not see how to define surface source.

Also, I can not locate the GeeWiz app.
Re: Surface Source [message #341126 is a reply to message #341094]

Tue, 04 April 2017 16:34

On Tue, 4 Apr 2017 06:27:47 -0700 (PDT), Anas Abdelwahab
<wahab162006@gmail.com> wrote:

> I have SCALE 6.2.1 and I am trying to do a shielding analysis for surface source, but I can not see how to define surface source.
>
> Also, I can not locate the GeeWiz app.


Ask Gypsy, she's pretty good with things like that.

-- Bob
Re: Surface Source [message #342703 is a reply to message #341126]

Wed, 03 May 2017 16:35

Originally posted by: Laurelyn

On Tuesday, April 4, 2017 at 4:33:14 PM UTC-4, Bice wrote:
> On Tue, 4 Apr 2017 06:27:47 -0700 (PDT), Anas Abdelwahab
> wrote:
>
>> I have SCALE 6.2.1 and I am trying to do a shielding analysis for surface source, but I can not see how to define surface source.
>>
>> Also, I can not locate the GeeWiz app.
>
>
> Ask Gypsy, she's pretty good with things like that.
>
> -- Bob

Or possibly Turkey Volume Guessing Man, or that guy allegedly working on his patent papers at a slight angle.

Bice, you magnificent son of a bitch, how are ya?

(That goes for all the rest of you, too. laurelyn on FB, Medium, keybase.io; laurelyn_ & yalltheagita on Twitter. Come up and see me sometime!)
Re: Surface Source [message #342704 is a reply to message #342703]

Wed, 03 May 2017 19:17

On Wed, 3 May 2017 13:35:29 -0700 (PDT), Laurelyn
<laurelyn.c.collins@gmail.com> wrote:
>
> Bice, you magnificent son of a bitch, how are ya?

Magnificent and bitchin'. Still hanging in there and checking ratmm
every once and a while to see if anyone posted anything.

Still watching the occasional MST3K. A month or so ago AMC or one of
those old movie channels showed the original Godzilla, and that
prompted me to watch a few Gamera episodes. Made for a fun evening.


> (That goes for all the rest of you, too. laurelyn on FB, Medium,
> keybase.io; laurelyn_ & yalltheagita on Twitter. Come up and see
> me sometime!)

Sadly the whole social media thing just sort of passed me by. I'm
proud of myself for knowing that FB means Facebook. And I've heard of
Twitter. No idea what Medium or keybase.io are. I think if I joined
Facebook at this late date I'd probably just embarass my teenage
daughter.

Great to see another poster from ratmm's heyday though. Maybe now
that they're making new episodes we can have a reunion here. Is there
an MST3K Facebook page? Someone post there and remind people that
rec.arts.tv.mst3k.misc still exists.

-- Bice
Goto Forum:
[
Syndicate this forum (XML)
] [

] [
]
Current Time: Wed Dec 06 00:15:38 EST 2023
Total time taken to generate the page: 0.34945 seconds