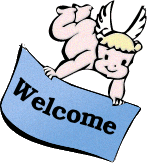 Megalextoria
Retro computing and gaming, sci-fi books, tv and movies and other geeky stuff.


Home
»
Sci-Fi/Fantasy
»
MST3K
»
RiffTrax Live: "Miami Connection"
Show:

Today's Messages :: Show Polls :: Message Navigator
E-mail to friend
RiffTrax Live: "Miami Connection" [message #301628]

Fri, 02 October 2015 17:17

Doug Elrod
Messages: 402
Registered: September 2012

Karma: 0

I thought this was one of the better RiffTrax I have seen. The "Light Pole" was worth at least half the price of admission, IMHO :-). (Given the screen time it got, it really deserved a place in the credits. If only there were still such a thing as a "host segment", we might have been regaled by its history in show business, such as the time it danced with Gene Kelly in "Singin' in the Rain" :-).)

They showed some clips from previous shows. Unfortunately, I missed "The Room". Judging by the clips they showed, it looks like it could be REALLY GOOD (i.e. *bad*). Has anyone seen it?

-Doug Elrod (dre1@cornell.edu)
P.S. Thanks, Jonah, for the Kickstarting!
Re: RiffTrax Live: "Miami Connection" [message #303810 is a reply to message #301628]

Sat, 31 October 2015 22:33

Originally posted by: Andrew Morris

On 2015-10-02 21:17:53 +0000, Doug Elrod said:

> They showed some clips from previous shows. Unfortunately, I missed
> "The Room". Judging by the clips they showed, it looks like it could
> be REALLY GOOD (i.e. *bad*). Has anyone seen it?

Yes, I did, and yes, it was.

"The Room" is really one of the foundational Rifftrax pieces, in the
sense that an awful lot of riffs tie back into it. If you missed that,
you missed a lot. And if you left the live presentation of "The Room"
early, you missed (no lie) the Tommy Wiseau underwear ad that followed
the credits. I am still not sure what that was about.

--
Andrew "Retro-Man" Morris
morrand276@gmail.com
Re: RiffTrax Live: "Miami Connection" [message #311223 is a reply to message #303810]

Thu, 04 February 2016 16:41

Doug Elrod
Messages: 402
Registered: September 2012

Karma: 0

On Saturday, October 31, 2015 at 10:33:17 PM UTC-4, Andrew Morris wrote:
> "The Room" is really one of the foundational Rifftrax pieces, in the
> sense that an awful lot of riffs tie back into it. If you missed that,
> you missed a lot. And if you left the live presentation of "The Room"
> early, you missed (no lie) the Tommy Wiseau underwear ad that followed
> the credits. I am still not sure what that was about.
>
> --
> Andrew "Retro-Man" Morris
> morrand276@gmail.com

Oh HI, Andrew! Thanks for the recommendation. Of all the Rifftraxes (Rifftraxi?) I've now seen, this one might have produced the biggest cardiovascular workout... FROM THE LAUGHING!

Truly, this film could cause one to QUESTION THE VERY NATURE OF REALITY. Is "Outside" the same thing as "The Roof", just with SAN FRANCISCO turned off???

I just wonder whether there was a rush to buy those "Spiral Staircase For Your Cat" after this film -- and what all the *cats* thought about it!

-Doug Elrod (dre1@cornell.edu)
BELIEVE IT OR NOT: There is supposedly a football game near San Francisco this Sunday where the players DO NOT wear tuxedos... BELIEVE IT OR NOT! :-)
Goto Forum:
[
Syndicate this forum (XML)
] [

] [
]
Current Time: Thu Dec 08 21:48:10 EST 2022
Total time taken to generate the page: 0.00267 seconds