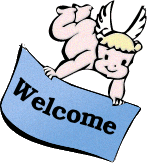 Megalextoria
Retro computing and gaming, sci-fi books, tv and movies and other geeky stuff.


Home
»
Sci-Fi/Fantasy
»
Star Wars
»
[NEWS] Episode VII's new villain (SPOILERS)
Show:

Today's Messages :: Show Polls :: Message Navigator
E-mail to friend
[NEWS] Episode VII's new villain (SPOILERS) [message #297657]

Thu, 13 August 2015 00:25

Your Name
Messages: 891
Registered: September 2013

Karma: 0

From ComingSoon.net ...

The Force Awakens villain is described as "Vader obsessive"
-----------------------------------------------------------
Having just appeared on the cover of Entertainment Weekly,
it's high time we all got to know Kylo Ren a little better.
The Star Wars: The Force Awakens villain, played by Girls
star Adam Driver, is described as a "Darth Vader obsessive"
by EW, a comparison corroborated by director J.J. Abrams.

"The movie explains the origins of the mask and where it's
from, but the design was meant to be a nod to the Vader
mask," Abrams says. "[Ren] is well aware of what's come
before, and that's very much a part of the story of the
film."

Fans got their first taste of Kylo Ren in the first teaser
trailer for the film in which he unleashed his crossguard
lightsaber, which Abrams revealed is a weapon of Ren's own
design.

"The lightsaber is something that he built himself, and is
as dangerous and as fierce and as ragged as the character,"
Abrams says.

The magazine and Abrams also revealed that Kylo Ren isn't
the character¹s original name, but is instead a title given
to him, not unlike Darth Vader.

"He is a character who came to the name Kylo Ren when he
joined a group called the Knights of Ren," Abrams says. "He
is not your prototypical mustache-twirling bad guy. He is a
little bit more complex than that, and it was a great joy
to work with Adam Driver on this role, because he threw
himself into it in a deep and remarkable way."
Goto Forum:
[
Syndicate this forum (XML)
] [

] [
]
Current Time: Sat Dec 03 14:58:44 EST 2022
Total time taken to generate the page: 0.16757 seconds