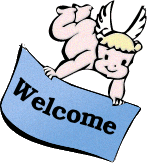 Megalextoria
Retro computing and gaming, sci-fi books, tv and movies and other geeky stuff.


Home
»
Sci-Fi/Fantasy
»
Battlestar Galactica
»
[NEWS] Richard Hatch in Trek fan film
Show:

Today's Messages :: Show Polls :: Message Navigator
E-mail to friend
[NEWS] Richard Hatch in Trek fan film [message #262582]

Mon, 28 July 2014 03:10

Your Name
Messages: 884
Registered: September 2013

Karma: 0

Star Trek: Axanar's Kickstarter is live
---------------------------------------
Independent Star Trek film project launches on
Kickstarter, ahead of prequel-documentary
launching this week.

Star Trek 'fan' film projects are going through
somewhat of a renaissance. There have always
been groups of actors and enthusiasts willing
to dedicate their time to their beloved Trek,
but two recent projects are taking production
quality to the next level.

If you've not checked out Star Trek Continues,
which aims to tell the story of the fourth
season of the Original Series, you really must
- it's uncannily accurate to the look and feel
of the old show (and it's on YouTube). But
another project is looking even better still,
combining cutting edge CGI, some familiar
sci-fi actors, and a tonne of ex-Trek
production staff, to create the next best thing
to an official film.

Star Trek: Axanar tells the story of the battle
of the same, the final battle of the infamous
Four Years War that happens 20 years before the
adventures revealed in TOS. It revolves around
Starfleet Captain Garth of Izar, and his efforts
to outfit a brutal Klingon commander.

The Axanar crew has approached the project in
very clever stages, however. First, they
launched a successful Kickstarter to get a 20
minute short film funded. Prelude to Axanar is
a documentary style film exploring the lead up
the the battle, with interviews with the
characters involved, and some stunning effects
work. Check out the trailer at
< http://mobile.pcauthority.com.au/Article.aspx?CIID=390378&am p;type=News>

This was revealed to fans at ComicCon over the
weekend, and will be released to the public
this week, to drum interest for Star Trek:
Axanar itself.

Axanar is going to be a 90 minute film, and
will take 20 days to shoot and cost $650,000.
Again, Axanar Productions is being circumspect,
launching a series of Kickstarters to first
build sets and sound-stages, and moving on once
each stage is complete.

Kickstart page:
< https://www.kickstarter.com/projects/194429923/star-trek-axa nar?ref=nav
_search>

But it's not just the scale of the project that
impresses. The cast includes such Star Trek
alumni as JG Hertzler (General Martok in Deep
Space 9, among others), and Tony Todd (best
known for playing Worf's brother, Kurn).
They're joined by Battlestar Galactica veteran
Kate Vernon, original BSG actor Richard 'Apollo'
Hatch, and Star Trek: Enterprise actor Gary
Graham. They join production staff from various
Trek series, including writer David Gerrold
(The Trouble with Tribbles) as Creative
Consultant.

Not only is this looking amazing, it's one of
those rare things you can in fact throw money
at to help. This phase of Kickstarter funding
is hoping for $100,000, and has already reached
$85,000 as of writing.

Thank the Great Bird of the Galaxy that it's
pay-day tomorrow!
Goto Forum:
[
Syndicate this forum (XML)
] [

] [
]
Current Time: Sat Oct 01 02:08:49 EDT 2022
Total time taken to generate the page: 0.00207 seconds