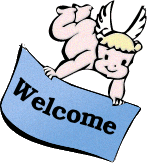 Megalextoria
Retro computing and gaming, sci-fi books, tv and movies and other geeky stuff.


Home
»
Sci-Fi/Fantasy
»
Battlestar Galactica
»
New re-imaging of Galactica coming?
Show:

Today's Messages :: Show Polls :: Message Navigator
E-mail to friend
New re-imaging of Galactica coming? [message #249899]

Sun, 20 April 2014 17:20

RT
Messages: 42
Registered: August 2012

Karma: 0

http://variety.com/2014/film/news/battlestar-galactica-movie -gets-new-life-at-universal-exclusive-1201153687/

Universal is ramping up a movie version of the sci-fi franchise "Battlestar
Galactica," aiming to develop the film as a complete reimagining of the story.

"Transcendence" writer Jack Paglen has signed on to write the screenplay.
Paglen has also committed to Ridley Scott's "Prometheus" sequel for Fox that
will start production this fall.

Original series creator Glen Larson will produce the "Battlestar Galactica"
film.
....
Universal's exec VP of production Scott Bernstein and director of development
Jay Polidoro are overseeing the latest version of "Battlestar Galactica" for
the studio.
....

Note the phrase "complete reimagining"...
Re: New re-imaging of Galactica coming? [message #249906 is a reply to message #249899]

Sun, 20 April 2014 21:55

Your Name
Messages: 884
Registered: September 2013

Karma: 0

In article <53543A1C.7B06A8C2@hotmail.com>, RT
<traRvEskyMOVE@hotmail.com> wrote:
>
> http://variety.com/2014/film/news/battlestar-galactica-movie -gets-new-life-at-
> universal-exclusive-1201153687/
>
> Universal is ramping up a movie version of the sci-fi franchise "Battlestar
> Galactica," aiming to develop the film as a complete reimagining of the story.
>
> "Transcendence" writer Jack Paglen has signed on to write the screenplay.
> Paglen has also committed to Ridley Scott's "Prometheus" sequel for Fox that
> will start production this fall.
>
> Original series creator Glen Larson will produce the "Battlestar Galactica"
> film.
> ...
> Universal's exec VP of production Scott Bernstein and director of development
> Jay Polidoro are overseeing the latest version of "Battlestar Galactica" for
> the studio.
> ...
>
> Note the phrase "complete reimagining"..

Yep, more unrecognisable crap that is "Battlestar Galactica" in anem
only. Glen Larson should have more brains and integrity, but obviously
he doesn't give a damn about the fans of his proper version and is
simply interested in pocketing more money. :-(
Goto Forum:
[
Syndicate this forum (XML)
] [

] [
]
Current Time: Sat Oct 01 01:41:27 EDT 2022
Total time taken to generate the page: 0.00232 seconds