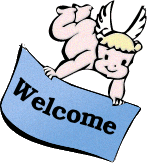 Megalextoria
Retro computing and gaming, sci-fi books, tv and movies and other geeky stuff.


Home
»
Archive
»
net.micro.zx
»
TS 1000 Communications
Show:

Today's Messages :: Show Polls :: Message Navigator
E-mail to friend
TS 1000 Communications [message #132869]

Thu, 17 October 2013 13:23


Message-ID: <2132@garfield.UUCP>
Date: Thu, 6-Dec-84 10:58:14 EST
Article-I.D.: garfield.2132
Posted: Thu Dec  6 10:58:14 1984
Date-Received: Thu, 6-Dec-84 13:43:36 EST
Distribution: net
Organization: Memorial U. of Nfld. C.S. Dept., St. John's
Lines: 11

*`~~~~~~~~munch munch 

hello from the keyboard on the rock.

Has anyone out there in net land had experience in using the 
TS1000/ZX81 as a remote terminal?

Any comments, opinions appreiciated.

		Steve Brown 
		"The Goofy Newfie"

Goto Forum:
[
Syndicate this forum (XML)
] [

] [
]
Current Time: Tue Oct 04 06:47:36 EDT 2022
Total time taken to generate the page: 0.01318 seconds