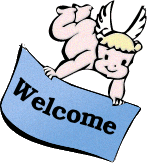 Megalextoria
Retro computing and gaming, sci-fi books, tv and movies and other geeky stuff.


Home
»
Archive
»
net.sf-lovers
»
Heretics of Dune
Show:

Today's Messages :: Show Polls :: Message Navigator
E-mail to friend
Heretics of Dune [message #118799]

Tue, 24 September 2013 14:36

Originally posted by: @RUTGERS.ARPA:herbjornsen%vax.runit.unit.uninett%ubc.csne t@csnet-relay.arpa


Message-ID: <909@topaz.ARPA>
Date: Fri, 8-Mar-85 07:23:08 EST
Article-I.D.: topaz.909
Posted: Fri Mar  8 07:23:08 1985
Date-Received: Mon, 11-Mar-85 05:23:52 EST
Sender: daemon@topaz.ARPA
Organization: Rutgers Univ., New Brunswick, N.J.
Lines: 16

From: Anders Herbj|rnsen 

11:15:08  8/3/1985

>"Heretics of Dune" should be out in paperback shortly.  There is a
>sixth book in the works, I forget the title.


>    The fifth DUNE book is called "HERETICS OF DUNE" and has been
>out since early 1984 in hardcover.  I don't think it is in trade or
>regular paperback just yet.

The paperback version of Heretics of Dune has been in sale in Norway
for more than 3 months now. I believe it's an american edition.

..anders....

Goto Forum:
[
Syndicate this forum (XML)
] [

] [
]
Current Time: Mon Jun 21 22:33:09 EDT 2021
Total time taken to generate the page: 0.00685 seconds