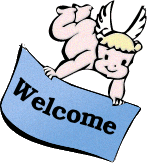 Megalextoria
Retro computing and gaming, sci-fi books, tv and movies and other geeky stuff.


Home
»
Archive
»
net.sf-lovers
»
re: Who is number six?
Show:

Today's Messages :: Show Polls :: Message Navigator
E-mail to friend
re: Who is number six? [message #118795]

Tue, 24 September 2013 14:36

Originally posted by: @RUTGERS.ARPA:DP0N@CMU-CS-A.ARPA


Message-ID: <922@topaz.ARPA>
Date: Sat, 9-Mar-85 16:15:56 EST
Article-I.D.: topaz.922
Posted: Sat Mar  9 16:15:56 1985
Date-Received: Sun, 10-Mar-85 07:55:37 EST
Sender: daemon@topaz.ARPA
Organization: Rutgers Univ., New Brunswick, N.J.
Lines: 10

From: Don.Provan@CMU-CS-A

Of course the prisoner wasn't John Drake.  He was number Six.  Remember?
He didn't *have* a name.  Even if the character was supposed to be
the Secret Agent, even the Secret Agent didn't have a name, right?
John Drake was just a cover.  I think this explains the descrepency
fairly well.  McGohan (how embarassing not to know how to spell his
name!) was answering the question asked: "Was the prisoner John Drake?"
The other dude was answering the question intended: "Was the prisoner
the same person as the Secret Agent?"  At least, that's my guess.

Goto Forum:
[
Syndicate this forum (XML)
] [

] [
]
Current Time: Mon Jun 21 22:22:58 EDT 2021
Total time taken to generate the page: 0.00491 seconds