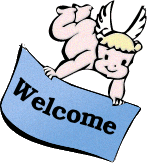 Megalextoria
Retro computing and gaming, sci-fi books, tv and movies and other geeky stuff.


Home
»
Archive
»
net.sf-lovers
»
Re: Star Trek IV.
Show:

Today's Messages :: Show Polls :: Message Navigator
E-mail to friend
Re: Star Trek IV. [message #118790]

Tue, 24 September 2013 14:36

Originally posted by: appatel@kcl-cs.UUCP (ZNAC343)


Message-ID: <560@west44.kcl-cs.UUCP>
Date: Mon, 4-Mar-85 10:43:06 EST
Article-I.D.: west44.560
Posted: Mon Mar  4 10:43:06 1985
Date-Received: Sun, 10-Mar-85 07:12:32 EST
Reply-To: appatel@kcl-cs.UUCP
Organization: /usr/lib/news/organization
Lines: 5
Keywords: Any News.
Xref: watmath net.sf-lovers:6655 net.startrek:2629
Summary: 
Xpath: kcl-cs west44


	Does anybody over in the states have any news on "STAR TREK VI", we
have have heard that Nimoy has signed up but Shatner is still holding out.Is this true? Can anybody shed more light on the subject ?

Goto Forum:
[
Syndicate this forum (XML)
] [

] [
]
Current Time: Mon Jun 21 21:24:27 EDT 2021
Total time taken to generate the page: 0.00632 seconds