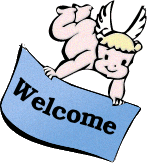 Megalextoria
Retro computing and gaming, sci-fi books, tv and movies and other geeky stuff.


Home
»
Sci-Fi/Fantasy
»
Star Trek
»
[STD] That caused the burn? Yikes.
Show:

Today's Messages :: Show Polls :: Message Navigator
E-mail to friend
[STD] That caused the burn? Yikes. [message #406210]

Sat, 02 January 2021 14:32

Originally posted by: superkuh

Wow. Star Trek Discovery really had me going in season 3. There were a
few really good episodes that felt like trek. Then they had to go and
make their one interesting scifi plot, the burn, part of an individual's
character development story. Discovery keeps doing that, prioritizing
emoting over scifi. I want to believe but I think at this point The
Lower Decks, or Strange New Worlds, may be our only hopes.
Re: [STD] That caused the burn? Yikes. [message #406211 is a reply to message #406210]

Sun, 03 January 2021 00:32

Originally posted by: ant

superkuh <superkuh@superkuh.com> wrote:
> Wow. Star Trek Discovery really had me going in season 3. There were a
> few really good episodes that felt like trek. Then they had to go and
> make their one interesting scifi plot, the burn, part of an individual's
> character development story. Discovery keeps doing that, prioritizing
> emoting over scifi. I want to believe but I think at this point The
> Lower Decks, or Strange New Worlds, may be our only hopes.

Or The Orville is like ST:TNG. However, it is delayed. :( I can't get
into Lower Decks. :( You forgot Picard. It's OK even though it was nice
to see the old actors replaying their characters again.

--
:) NY! Let's hope 2021 will be better.
Note: A fixed width font (Courier, Monospace, etc.) is required to see this signature correctly.
/\___/\ Ant(Dude) @ http://aqfl.net & http://antfarm.home.dhs.org.
/ /\ /\ \ Please nuke ANT if replying by e-mail.
| |o o| |
\ _ /
( )
Re: [STD] That caused the burn? Yikes. [message #406212 is a reply to message #406211]

Sun, 03 January 2021 17:04

Originally posted by: superkuh

Yeah, The Orville is great. Picard was good. It suffered from a lack of
plot consistency but at least it's major plot ended with a very TNG
resolution (if you ignore the 2x deus ex machina).

On 01/02/2021 11:32 PM, Ant wrote:
> Or The Orville is like ST:TNG. However, it is delayed. :( I can't get
> into Lower Decks. :( You forgot Picard. It's OK even though it was nice
> to see the old actors replaying their characters again.
>
Goto Forum:
[
Syndicate this forum (XML)
] [

] [
]
Current Time: Thu May 06 18:26:13 EDT 2021
Total time taken to generate the page: 0.00620 seconds