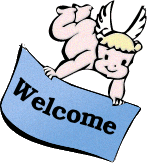 Megalextoria
Retro computing and gaming, sci-fi books, tv and movies and other geeky stuff.


Home
»
Archive
»
net.micro.pc
»
MS FORTRAN / LINK with Libraries Problem
Show:

Today's Messages :: Show Polls :: Message Navigator
E-mail to friend
MS FORTRAN / LINK with Libraries Problem [message #74449]

Sun, 26 May 2013 21:03

Originally posted by: avi%SU-ISL@sri-unix.UUCP


Message-ID: <12429@sri-arpa.UUCP>
Date: Sat, 11-Aug-84 03:28:30 EDT
Article-I.D.: sri-arpa.12429
Posted: Sat Aug 11 03:28:30 1984
Date-Received: Thu, 16-Aug-84 02:26:14 EDT
Lines: 30

From:  avi@SU-ISL (Abraham Weinreb)

(Dear Editor:This message was originally sent on July 31. Because I have not
seen it on the Info-IBMPC yet, I assume it was lost in netland.)
----------------------------

Trying to link some object files (the results of MS-Fortran 3.xx
compilations) with several libraries (which include assembly
and Fortran modules) I have encountered sensitivity of the
results to the order of the libraries' specification.

When the fortran.lib was specified LAST (after my two libraries)
the resulting program worked fine.

When the fortran.lib was specified first, the linking process
completed without complaints, but the resulting code bombed.

It seems that the COMMONS of the various subroutines are not aligned
correctly when the fortran.lib is specified first.

One library I was using is a commercial one, used for graphics. The
second one was constructed from fortran object modules, using MS-LIB.

The same problem happens when using Link 2.01 with Fortran 3.13, and Link 2.40
with Fortran 3.20.

Has anybody encountered a similar problem ? Any guess as to the cause ?
Is the placement of fortran.lib as the last library a reliable cure ?

Thanks in advance,  Avi Weinreb, I.S.L, EE Dept. Stanford University.

Goto Forum:
[
Syndicate this forum (XML)
] [

] [
]
Current Time: Sat Oct 01 23:54:32 EDT 2022
Total time taken to generate the page: 0.00260 seconds