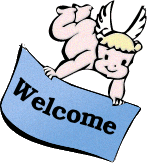 Megalextoria
Retro computing and gaming, sci-fi books, tv and movies and other geeky stuff.


Home
»
Archive
»
net.micro
»
Re: Dysan diskettes - too tight?
Show:

Today's Messages :: Show Polls :: Message Navigator
E-mail to friend
Re: Dysan diskettes - too tight? [message #70310]

Thu, 23 May 2013 21:28

gurr
Messages: 8
Registered: May 2013

Karma: 0


Message-ID: <223@west44.UUCP>
Date: Fri, 8-Jun-84 08:23:08 EDT
Article-I.D.: west44.223
Posted: Fri Jun  8 08:23:08 1984
Date-Received: Wed, 6-Jun-84 02:36:46 EDT
References: <223@sri-arpa.UUCP>
Organization: CS Dept., Westfield College, London
Lines: 20

< force of habit .. >

I have had a similar problem with Wabash - they sound like there's sand in
the sleeve when they're rotating, and sometimes I can't close the drive
door 'cos they're so tight that they won't centre automatically.

After a fair bit of use they seem to loosen up some, but I get fed up of
having to centre the disc by hand before I use it!

	         mcvax
                 /
      	       ukc!west44!gurr
	      /  \
	vax135   hou3b
             \   /
	     akgua


	Dave Gurr, Westfield College, Univ. of London, England.

Goto Forum:
[
Syndicate this forum (XML)
] [

] [
]
Current Time: Mon Oct 03 14:57:29 EDT 2022
Total time taken to generate the page: 0.00246 seconds