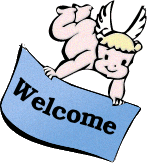 Megalextoria
Retro computing and gaming, sci-fi books, tv and movies and other geeky stuff.


Home
»
Archive
»
net.micro.apple
»
Adventure Game Wanted
Show:

Today's Messages :: Show Polls :: Message Navigator
E-mail to friend
Adventure Game Wanted [message #68949]

Wed, 22 May 2013 22:39

david1
Messages: 23
Registered: February 2013

Karma: 0


Message-ID: <183@aluxe.UUCP>
Date: Tue, 12-Jun-84 12:49:05 EDT
Article-I.D.: aluxe.183
Posted: Tue Jun 12 12:49:05 1984
Date-Received: Wed, 13-Jun-84 01:03:34 EDT
Organization: AT&T Bell Laboratories, Allentown, PA
Lines: 3

I want to buy a graphics adventure game for  my  Atari  800  (48K
with  1050  disk  drive).  What are some of the better ones?  I'd
like to know by Father's Day.  Thanks in advance.

Re: Adventure Game Wanted [message #68950 is a reply to message #68949]

Wed, 22 May 2013 22:39

freak
Messages: 52
Registered: June 1984

Karma: 0


Message-ID: <549@ihuxj.UUCP>
Date: Tue, 12-Jun-84 15:25:32 EDT
Article-I.D.: ihuxj.549
Posted: Tue Jun 12 15:25:32 1984
Date-Received: Wed, 13-Jun-84 01:21:20 EDT
References: <183@aluxe.UUCP>
Organization: AT&T Bell Labs, Naperville, IL
Lines: 9

There are no "good" graphic adventure games for the Atari computer. All
of the good adventures are text only and they are all from Infocom. I do
own about 8 graphic adventure games from Serria, Scott Adams, etc., but
they don't hold a candle to the "real" adventure that comes on a disk
from Infocom.

The above is the opinion of the author, and is correct.

Clancy Malloy (ihuxj!freak)

Re: Adventure Game Wanted [message #68968 is a reply to message #68949]

Wed, 22 May 2013 22:40

grw
Messages: 40
Registered: May 2013

Karma: 0


Message-ID: <3591@fortune.UUCP>
Date: Thu, 14-Jun-84 14:38:43 EDT
Article-I.D.: fortune.3591
Posted: Thu Jun 14 14:38:43 1984
Date-Received: Fri, 15-Jun-84 01:31:06 EDT
References: <183@aluxe.UUCP>, <549@ihuxj.UUCP>
Organization: Fortune Systems, Redwood City, CA
Lines: 7

bip.

	There is at least one good graphic adventure game for
    the Atari, and that is Ali Baba & the Forty Thieves.  I
    recommend it.

						-Glenn

RE: Adventure Game Wanted [message #68978 is a reply to message #68949]

Wed, 22 May 2013 22:40

Knisely
Messages: 6
Registered: May 2013

Karma: 0


Message-ID: <912@sri-arpa.UUCP>
Date: Fri, 15-Jun-84 14:06:00 EDT
Article-I.D.: sri-arpa.912
Posted: Fri Jun 15 14:06:00 1984
Date-Received: Tue, 19-Jun-84 01:06:00 EDT
Lines: 18

Can't agree with C.  Malloy.  I think there are several good graphics
adventure games tht run on the Atari (there are lots of not-so-good
too).  "Wizard and Princess" is pretty good.  The Ultima II and Ultima
III pair are combination text/graphics games that are excellent.
Depends somewhat on what you want and whether the person(s) playing are
experienced in this type of game or not.

But, I will agree that the Infocom games are super, in the text
adventure group they head the list and, as a whole, their games are
better than the graphics group.

For something unusual, look into either "hercules" or "Ali Baba and the
Forty Thieves".  Not classic adventure games, these are fun and
graphically oriented games that are less puzzle solving exercises than
the other, more typical adventure games.

Have fun.  (Why not post your query to Info-Atari at SU-SCORE?)
...Dick...  Knisely.DSP1%pco at CISL

Goto Forum:
[
Syndicate this forum (XML)
] [

] [
]
Current Time: Sat Apr 01 19:16:45 EDT 2023
Total time taken to generate the page: 0.00291 seconds