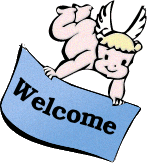 Megalextoria
Retro computing and gaming, sci-fi books, tv and movies and other geeky stuff.


Home
»
Digital Archaeology
»
Computer Arcana
»
Commodore
»
Commodore 8-bit
»
Re: cutting and pasting to and from commodore emulators
Show:

Today's Messages :: Show Polls :: Message Navigator
E-mail to friend
Re: cutting and pasting to and from commodore emulators [message #415839]

Mon, 01 August 2022 10:05

Originally posted by: KP KP

On Monday, January 27, 2003 at 3:26:47 PM UTC-8, dogshu wrote:
> On Mon, 27 Jan 2003 13:33:41 +0200, Marko Mäkelä wrote:
>>>> >>> "Jim" == dogshu <dog...@sdf.lonestar.org> writes:
>>
>> Jim> Are there any emulators which allow me to paste text directly
>> Jim> into them?
>>
>> The X11 version of CCS64 1.09 that I created in 1997. Also, the
>> Windows version of Yape should allow copying text from the screen to
>> the clipboard.
>>
>> Marko
> Thanks, that is definately useful. So you know, new
> distributions use gcc 3.2, which is incompatible with
> C++ binaries compiled from earlier gcc versions. You
> may want to consider distributing linux binaries.
> I'm considering using ccs64 as my main "play around
> with code" platform, but I'm having trouble figuring
> out how to configure it. I tried putting this line
> in /etc/X11/Xresources:
> ccs64.speed: 50
> but it doesn't seem to work. What is the correct way
> to write that line?
>
> thanks,
> Jim


tere lund choose.
Goto Forum:
[
Syndicate this forum (XML)
] [

] [
]
Current Time: Sat Jan 28 05:55:22 EST 2023
Total time taken to generate the page: 0.02240 seconds