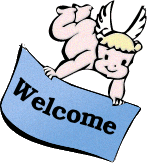 Megalextoria
Retro computing and gaming, sci-fi books, tv and movies and other geeky stuff.


Home
»
Archive
»
net.micro.amiga
»
No wonder they lost $384 MILLION this year
Show:

Today's Messages :: Show Polls :: Message Navigator
E-mail to friend
No wonder they lost $384 MILLION this year [message #279526]

Thu, 19 December 1985 14:58

jf4
Messages: 10
Registered: May 2013

Karma: 0


Article-I.D.: bonnie.663
Posted: Thu Dec 19 14:58:07 1985
Date-Received: Fri, 20-Dec-85 03:01:39 EST
Organization: AT&T Bell Laboratories, Whippany NJ
Lines: 18
Xref: watmath net.micro.cbm:1892 net.micro.amiga:1201

*** REPLACE THIS LINE WITH YOUR MESSAGE ***
Remember when Commodore used to be the friendly computer company?
Well check this out - 
My c-64 developed serial bus problems, so the local RCA tech told
me (for $14) that I had two bad 6526 ICs.  They don't replace
individual ICs, so he wanted to swap the board for $74.  This
doesn't make sense when I can get a new one for $120.

So I tried for five days to call Commodore service (215-436-9200).
Their number is *constantly* busy.  When I got through, they said
they'll send me these chips for $17 each plus shipping.  Is this
a ripoff, or what?  

They've discontinued the venerable C-64, so the price should drop
to <$100.  Potential Amiga buyers beware.  I don't know what
happened to Commode but the people were extremely rude on the phone
... Moral of the story - Another flagship bites the dust.
Thanks big blue!

Re: No wonder they lost $384 MILLION this year [message #279653 is a reply to message #279526]

Fri, 27 December 1985 22:17

grr
Messages: 27
Registered: December 1985

Karma: 0


Article-I.D.: unirot.264
Posted: Fri Dec 27 22:17:31 1985
Date-Received: Sat, 28-Dec-85 13:25:53 EST
References: <663@bonnie.UUCP>
Reply-To: grr@unirot.UUCP (George Robbins)
Organization: The Soup Kitchen, Piscataway NJ
Lines: 16
Xref: linus net.micro.cbm:1773 net.micro.amiga:5195

In article <663@bonnie.UUCP> jf4@bonnie.UUCP (John Fournay) writes:
 > Remember when Commodore used to be the friendly computer company?

[ lots of justifiable steam about Commodore repair policies... ]

 > They've discontinued the venerable C-64, so the price should drop
 > to <$100.  Potential Amiga buyers beware.

This simply isn't correct.

The C64 has not been discontinued.

-- 
George Robbins			uucp:	...!ihnp4!tapa!grr
P.O. Box 177				...!caip!unirot!grr
Lincoln U, PA  19352	[Any ideas herein are not responsible for themselves!]

Re: No wonder they lost $384 MILLION this year [message #279669 is a reply to message #279526]

Mon, 30 December 1985 09:01

dwl10
Messages: 1
Registered: December 1985

Karma: 0


Article-I.D.: amdahl.2450
Posted: Mon Dec 30 09:01:44 1985
Date-Received: Tue, 31-Dec-85 01:02:27 EST
References: <663@bonnie.UUCP>
Organization: Amdahl Corporation, Columbia MD
Lines: 20
Xref: linus net.micro.cbm:1774 net.micro.amiga:5212

 >  My c-64 developed serial bus problems, so the local RCA tech told
 >  me (for $14) that I had two bad 6526 ICs.  They don't replace
 >  individual ICs, so he wanted to swap the board for $74.  This
 >  doesn't make sense when I can get a new one for $120.
 >  
RCA is the MOST EXPENSIVE repair facility! They only do unit swap
(PC boards), not discreat components.

Call around to other "authorised" repair facilities, they should be
cheaper.
-- 
-------------------------------------------------------------------
                               Dave Lowrey

"To vacillate or not to vacillate, that is the question....
 ....or is it?"
                                ...!( be those of the author and not necessarily
  those of his most eminent employer. ]

Goto Forum:
[
Syndicate this forum (XML)
] [

] [
]
Current Time: Fri Sep 30 08:53:55 EDT 2022
Total time taken to generate the page: 0.03484 seconds