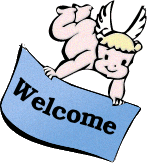 Megalextoria
Retro computing and gaming, sci-fi books, tv and movies and other geeky stuff.


Home
»
Sci-Fi/Fantasy
»
Battlestar Galactica
»
Blood and Chrome not dead?
Show:

Today's Messages :: Show Polls :: Message Navigator
E-mail to friend
Bryan Singer's BSG movie Re: Blood and Chrome not dead? [message #29928 is a reply to message #28731]

Fri, 21 December 2012 16:10

RT
Messages: 42
Registered: August 2012

Karma: 0

web360top wrote:
>


> that

>> Bryan Singer's BSG movie is on track.

>> ....

>

> any news ?


From mid November:

http://www.comicbookmovie.com/fansites/nailbiter111/news/?a= 49900

Just a couple weeks ago it was announced that Bryan Singer had picked
John Orloff to pen the script for his film version of Battlestar
Galactica. When the announcement was made Orloff was asked several
times if the story would resemble the original television show, or
the highly popular Ronald D. Moore series that ran on Syfy from 2004
to 2009. And each time Orloff just promised he wouldn't botch it, but
couldn't add any further information.

But now some new information has come out. According to Latino Review
Battlestar Gallatica will embrace the 1970's version that only last two
seasons.

Speaking of Bryan Singer and the Seventies, he's been developing
for two years now a movie version of BATTLESTAR GALACTICA, this also
at Universal. And yet they have no script, only tons of porqueria
previz art and designs. This is probably because there is no one
producing the movie, unless you count Glen Larson, who created the TV
Show and we don't.

You see papi chulos like Singer spend all year making finished
films and if there is no one watching the project it doesn't move on.

Also, this project is an especially bad idea because it is not a
movie version of the critically acclaimed recent TV revival, it is a
film version of the 1970s show complete with Egyptian Helmets and robot
dogs called Daggets. Who farted? Aye fo! Wasn't me!

The Studio executive who should be moving this thing along has been
too busy playing the "Career Preservation" game after he let Guillermo
del Toro's AT THE MOUNTAINS OF MADNESS implode while pushing through the
horrendous remake of THE THING.
....

The Lation Review BSG article doesn't show on their site, thankfully
others reprinted it.
Goto Forum:
[
Syndicate this forum (XML)
] [

] [
]
Current Time: Mon Dec 05 18:46:06 EST 2022
Total time taken to generate the page: 0.01904 seconds