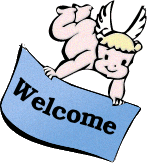 Megalextoria
Retro computing and gaming, sci-fi books, tv and movies and other geeky stuff.


Home
»
Archive
»
net.micro.zx
»
Re: TS 1000 Source code
Show:

Today's Messages :: Show Polls :: Message Navigator
E-mail to friend
Re: TS 1000 Source code [message #132868]

Thu, 17 October 2013 13:23

steadman
Messages: 4
Registered: June 2013

Karma: 0


Message-ID: <444@kcl-cs.UUCP>
Date: Fri, 30-Nov-84 08:40:53 EST
Article-I.D.: kcl-cs.444
Posted: Fri Nov 30 08:40:53 1984
Date-Received: Tue, 4-Dec-84 05:24:06 EST
References: <1920@garfield.UUCP>
Reply-To: steadman@kcl-cs.UUCP (R J STEADMAN)
Distribution: net
Organization: King's College Dept. of Computing, Westfield College, London, England
Lines: 11
Xref: mcvax net.micro:3882 net.micro.zx:21 net.wanted:1622Summary: 

In article <1920@garfield.UUCP> steven@garfield.UUCP (Steven Brown) writes:

 > 	Anyone know where I can obtain the source code listing for 
 >     the TS 1000 8K ROM?

Such is widely available, at least here in England under the name of
    'The Complete Sinclair ZX-81 Rom Dissasembly'
If there is not available a '1000 version, a copy of this would be suitable
   as the only difference between the two machines is the PAL/NTSC video 
   output routines.
If it is not available in the States, try mail-order via some UK magazine.

Goto Forum:
[
Syndicate this forum (XML)
] [

] [
]
Current Time: Fri Sep 30 11:07:49 EDT 2022
Total time taken to generate the page: 0.00243 seconds