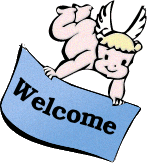 Megalextoria
Retro computing and gaming, sci-fi books, tv and movies and other geeky stuff.


Home
»
Archive
»
net.micro.atari
»
A.N.A.L.O.G. TCS #2
Show:

Today's Messages :: Show Polls :: Message Navigator
E-mail to friend
A.N.A.L.O.G. TCS #2 [message #120692]

Tue, 02 July 1985 18:11

freak
Messages: 52
Registered: June 1984

Karma: 0


Article-I.D.: ihlpa.705
Posted: Tue Jul  2 18:11:47 1985
Date-Received: Wed, 3-Jul-85 20:33:47 EDT
Distribution: net
Organization: AT&T Bell Laboratories
Lines: 331

*** REPLACE THIS LINE WITH YOUR MESSAGE ***
                         04/15/85 WEST COAST FAIRE

                       The West Coast Computer Faire
                                    By
                            Arthur Leyenberger
                          Parsippany, New Jersey

                 Copyright (c) 1985 by Arthur Leyenberger
                              March 31, 1985


Good  news for Atari computer users!  Atari is on track with the production 
of  the new XE and ST computers.  This was one of the themes of the  recent 
Atari  Worldwide User Network (WUN) held in conjunction with the 10th  West 
Coast Computer Faire in San Francisco.  The XE computers have already  been 
shipped  to distributors and the ST machines will have been shipped by  the 
time you read this. Good news, indeed.

For  Atari users,  the weekend consisted of two main events:  the  Computer 
Faire  itself  and  the WUN kickoff meeting,  both held in  San  Francisco. 
Although Atari did not have an exhibit at the Faire,  they were kind enough 
to provide two local Atari User Groups with XE and ST computers,  freebies, 
brochures and demo programs.

                           User Groups Pitch In

The San Leandro Computer Club (SLCC) and the Atari Bay Area User's Computer 
Society (ABACUS) both displayed the new line of Atari microcomputers at the 
Moscone Convention Center. This was the first showing to the general public 
of the computers manufactured by the new Atari Corporation.

Both  the 8-bit and the 16-bit products were represented at the  booths.  A 
complete  520ST system was up and running,  consisting of two  3-1/2  inch, 
360K storage, mini-floppy disk drives, the new Atari analog RGB monitor and 
the two-button mouse.  This was my first chance to get some actual hands on 
experience  with  the  powerful 16-bit computer and I  am  excited.  I  was 
especially impressed with the mouse. Unlike the MacIntosh mouse that has an 
uncomfortable amount of rolling resistance, the ST mouse moved smoothly and 
felt  natural in the hand.  Since the mouse plugs into one of the  joystick 
ports  on the side of the machine,  it won't be long before we see it as  a 
peripheral to the older 800 and XL computers.

Two Atari 130XE computers, each with 128K of memory were displayed. Both XE 
computers were production units, sporting the new parallel bus (see photo), 
new  keyboard  and complete compatibility with the older 800 and XL  series 
computers.  DOS 2.5,  being developed by OSS,  was shown as was the RAMDISK 
software  that uses a part of the 128K memory to simulate a very fast  disk 
drive.  The  XE machines have a crisper feel than the current XL  computers 
but I am sure I could easily get used to it.

Tom Bennett,  "show coordinator" of SLCC had done all of the legwork to get 
Atari to come up with products and promotional material for the  show.  Bob 
Barton, vice president of SLCC, somehow-- he wouldn't tell me how-- managed 
to  convince  Atari  Software  president Sig Hartmann to  provide  a  520ST 
computer for a raffle. Tickets cost $1 apiece, with all proceeds going to a 
local charity.

The ABACUS group was invited to attend the Faire by SLCC and together  they 
had what looked like the most popular, and busy, booths at the entire show. 
Atari  has  promised  user group support for several months and it  is  now 
starting to take shape.  Not only did Atari provide the machines, they have 
also hired a new User Group Coordinator to help User Groups everywhere.

His name is Dave Duberman,  a name very familiar to many of you.  He is now 
Atari's main User Group contact person.  Dave has worked for Antic magazine 
and Synapse and is very knowledgeable about both the old and new computers. 
Dave  was on hand at the Faire demonstrating the features and  capabilities 
of  several XE and ST computers.  I'll mention more about how Dave will  be 
helping User Groups later on.

                            Atari Comes Through

Atari  also  came  through at the User Group meeting  held  at  Antic.  Sig 
Hartmann (software),  Sam Tramiel (hardware),  Leonard Tramiel, Neil Harris 
(Atari Explorer),  Richard Fritch ("Mister ST"), John Skruch ("Mister 8-bit 
computer"),  Dave  Duberman (user group support),  and Tom Brightman  (Vice 
President  of  engineering) were all on hand to answer questions  and  show 
support.   Joseph  Lyons  and  Frank  Schwartz  from  Enhanced   Technology 
Associates,  a  music/software/hardware  firm in New York City,  were  also 
present with multiple keyboards using the Atari computer to demonstrate the 
MIDI interface.  They were friendly folks,  willing to answer questions and 
explain the ins and outs of the digital music world.  They also presented a 
20 minute MIDI-Atari concert that was outstanding.

                        The Worldwide User Network

The  seeds  for  WUN  were probably planted in August  1984  at  the  first 
'Taricon  sponsored  by MACE and CHAOS.  There,  AUGI  (Atari  User  Groups 
International)  was  formed to help the user groups speak with  one,  solid 
voice  with  Atari and other manufactureres.  An initial  mailing  to  User 
Groups  was  done  by AUGI last fall to obtain some financial  support  and 
interest.  Unfortunately,  the needed manpower and focus were not available 
by  the  few  individuals  trying to get AUGI off the  ground  so  AUGI  is 
currently in limbo.

Although  still  in  its infancy,  WUN  is  a  semi-formal,  non-commercial 
enterprise  whose  stated  goals are  the  dissemination  of  Atari-related 
technical  information,  new  product updates and general  coordination  of 
Atari users and User Groups.

The  preliminary  proposal  is  to have a board of  directors  made  up  of 
representatives  from Atari,  Digital Research,  the CompuServe Atari  SIG, 
Antic  and  three  user group officers drawn from  the  East,  Central  and 
Western  United States.  Specifics are not yet available,  but you will  be 
hearing more about WUN from your User Group Officers.

As  of  March  20,  1985,  over 125 User Groups have responded to  the  WUN 
questionnaire.  Invitations  to the WUN inaugural meeting on March  30  had 
been  sent  to  all 125 of these respondees.  Dozens of  user  groups  were 
represented at the meeting.  If your User Group has not yet joined WUN, get 
in  touch with Antic for a questionnaire,  complete it,  and send it  back, 
together  with  your club's newsletter.  You will then be added to the  WUN 
roster.

Other  noted attendees at the WUN meeting included Bill Wilkinson  of  OSS, 
Ron Luks from SIG*Atari,  Mike Mock from Indus Disk Drives,  Kirt Stockwell 
from MPP, Rob LaTulipe from Digital Research and Bill Holt from Broderbund.

                                 Atari Q&A

The  best  part  of the WUN meeting,  aside from the excellent  salmon  and 
champagne,  was  the chance to hob-nob with Atari executives and  find  out 
what is really going on. The question and answer session proved to be quite 
informative. Here are some of the highlights.

Sig Hartmann led off the session by saying that Atari has the best hardware 
on the market.  After a hearty round of applause he finished the thought by 
saying that without software,  they have nothing. Within the 2nd quarter of 
1985,  Atari  will  offer a wide range of software for both the XE  and  ST 
computers.  These products will cover business, productivity, education and 
recreational categories.  Sig also asked for software authors to keep Atari 
in mind as they are developing and writing their new products.

Sig  drew a big laugh when he introduced Sam Tramiel by saying that Sam was 
more qualified to answer questions. It seems that if Sig gave an answer, he 
would still have to answer to Jack Tramiel but if Sam said it,  it would be 
okay.  Sam  commented  that the first of the 130XE computers  were  shipped 
during  the last week of March,  thereby making their previously  announced 
schedule.  The  520ST computer is still on schedule and will be shipped  at 
the end of April or in early May.

Next,  Dave Duberman and Neil Harris were introduced.  Dave asked that User 
Group Presidents contact him if they feel Atari can do something for  them. 
He  mentioned  that Atari does currently have a BBS (408-745-2504)  and  he 
looks forward to interacting with the User Groups.  He also offered his own 
number (408-745-4204) and said that eventually he will be coordinating some 
type  of  Atari  road show whereby Atari representatives will  attend  User 
Group meetings across the country giving demos and answering questions.

When asked if there will,  in fact,  be a 65XE, Sam Tramiel said that it is 
currently being shipped in Canada. The 130XE has been shipped in the United 
States  and will be followed by the 65XE.  John Skrutch was asked when  the 
Learning  Phone (previously called the Plato Cartridge) would be  available 
and  he  said  it would be out in May.  The delay  was  apparently  due  to 
negotiations  that  had been taking place with Control Data.  According  to 
Skrutch,  the Learning Phone will come with a free 1-year subscription  and 
an hour of free connect time.

Asked  about software pricing,  Sig Hartmann said that most of the software 
will sell for under $50.  However,  some of the more powerful programs will 
be  under  $100.  Sig  was also asked who had  bought  the  ST  development 
packages.  These  packages  consisted of a 520ST computer,  two 3-1/2  inch 
micro floppy disk drives,  a 15 megabyte hard disk, a RGB color monitor and 
a  high-resolution  green monitor.  This system,  costing  over  $5000  and 
including  development software,  apparently has been purchased by most  of 
the  leading  software  vendors.  The list of some 38  companies  includes: 
ANALOG  Computing,   Infocom,  Synapse,  Broderbund,  Microbits  Peripheral 
Product (MPP),  Electronic Arts,  Microprose,  SubLogic,  Matrix  Software, 
Lifetree and Hayden Software.  There are also five machines in Europe being 
used for software development.

Sam  Tramiel  was asked about the 32-bit computer that Atari had  announced 
would  be introduced in Hanover,  West Germany in mid-April.  He  said  the 
machine  is  being worked on right now and will contain the National  32000 
microprocessor.  However,  it  will  not  be ready for  the  Hanover  Show. 
Instead,  it should be ready by June.  Just about all of Atari's effort  is 
being put towards getting the ST out the door. He also said that it may not 
be  announced at the June Consumer Electronics Show because it really isn't 
a CES type of product.  This machine is currently aimed at the vertical and 
specialized workstation market in the high-end personal computer  category. 
Other  computers already competing in this market include the AT&T Unix  PC 
and the IBM AT.

Another  question  was  raised concerning languages for  the  ST  computer. 
According  to Sig,  Logo will be contained in ROM,  within the ST computer. 
BASIC  is currently being developed by Digital Research and  will  probably 
become  available this summer.  Forth will also soon become  available.  In 
fact,  Forth  was being demoed at the User Group booth at the Faire.  Other 
languages currently planned are C and Assembler.  Sig said that if there is 
sufficient demand for a language, Atari will produce it.

One  User Group representative asked Sam Tramiel about what Atari plans  to 
do about the education market. Sam responded by saying that plans are still 
being made.  However,  the school market looks very promising and that some 
effort  will  be  made to enter that market at a  later  time.  A  separate 
department  has  already  been  set up to take care of  the  needs  of  the 
educational market.

Sam  announced  that  Atari plans to spend 10 percent  of  their  sales  on 
advertising  in response to a question concerning Atari's  visibility.  The 
first  major ad campaign will probably begin sometime in June and Atari may 
use User Groups in some way as part of its advertising.

A question about Atari DOS 2.5 was raised.  John Skrutch announced that DOS 
2.5  is  currently  being  boxed together with  1050  Disk  Drives  and  is 
available  to  current owners of DOS 3.0.  Every User Group will receive  a 
copy of DOS 2.5 to be freely distributed (on non-commercial programs).

DOS 2.5 is very similar to DOS 2.0.  The major difference is in the  Format 
command.  If  the  menu  item  "I" (format disk) is selected  with  a  1050 
attached,  the disk will be formatted in dual density (140K)  format.  Menu 
item "P" will allow you to format a single density disk even if one 1050 is 
attached.  If  no  1050 disk drives are connected to your system,  the  "I" 
option will format disks in single density format.

John also talked about Atariwriter+.  He said it is basically  Atariwriter, 
with  just about everything they could think of or that has been  suggested 
in  the  last two years.  It includes 80-column editing (to work  with  the 
Atari 80-column monitor which will plug into the serial port), a 36000-word 
spelling  checker,   file  compatibility  with  Atariwriter,  a  mail-merge 
function and built-in printer driver function.

                               The BIG News

Sam  Tramiel made an amazing statement in response to one of the questions. 
He  said  the current plan is to have the User Groups buy the  first  520ST 
computers.  Atari would then use these first owners as the test market  for 
the new machine by asking them to help to debug it. If a bug is found and a 
user  suggests  a workable fix,  the user will be rewarded for his  or  her 
efforts.  The  plan may also include giving a rebate back to the User Group 
for each machine purchased.  This plan may actually be in place by the time 
you read this.

Also,  the  520ST  is  not  currently scheduled to  be  sold  through  mass 
merchandisers like K-Mart and Toys 'R US.

                                 The Faire

The  West Coast Computer Faire is the largest computer user show in  United 
States.  Over 300 exhibitors were showing software,  hardware,  peripherals 
and services in the brand new Moscone Center.  The Faire itself has changed 
somewhat in the last two years. Before, it was primarily a hackers show and 
is  well known for launching the careers of the Apple  superstars,  Wozniak 
and Jobs.

Now,  such companies as IBM, AT&T, Epson, Kaypro, Apple and many others are 
attend,  brining with them a certain business flavor.  But there are  still 
some  interesting  things to be seen,  even for Atari users.  As  mentioned 
before,  Atari  did not attend but were well represented by the  two  local 
User Groups.

One of the most interesting booths was Microbits Peripheral Products (MPP). 
MPP  has supported Atari owners for years and is one of the few "oldtimers" 
in  this young computer business.  They were showing everything  from  hard 
disks to inexpensive 1200 baud modems. MPP has two hard disks, a 5 megabyte 
and  a  10 megabyte system.  The 5 MB system will sell for under $1000  and 
includes the hard disk interface,  hard disk and software.  The 10MB system 
will probably sell for under $1200.  If you already have a hard disk,  then 
you can buy the hard disk interface for under $250.  I saw the 10MB  system 
working with and 800XL and loading files is fast.

MPP will also be introducing a 1200 baud modem for the Atari that will sell 
for under $200.  That price will include terminal software. Kirt Stockwell, 
Technical Support Manager,  also told me that they are currently working on 
a  brand  new telecommunications program that will run on  everything  from 
Atari STs to IBM PCs to Atari 800s. The hard disk systems and modem will be 
available by the time you read this.

Another  product  Kirt told me about was their Micronet networking  system. 
This net will handle up to eight Atari computers running off of one set  of 
peripherals.  Standard  Atari SIO peripherals may be used for a very  cost-
effective  multi-station Atari setup.  Kirt said that an  eight-workstation 
arrangement with Atari XL computers, color monitors, one set of peripherals 
and  Micronet  would  cost roughly $3500,  about one-third the  cots  of  s 
similar Apple setup.

Another piece of hardware, appealing mostly to hackers, is a product called 
Microport. This is a breadboard which interfaces from the Atari computer to 
the real world. It plugs into the parallel port on either an XL computer or 
a  130XE and gives you eight control channels.  It will sell for $50 and be 
available by the time you read this.

Another  intriguing  product at the Faire was being exhibited  by  a  small  
Oregon  company  named  Covox.  They  have a voice  recognition  and  voice 
synthesis unit for Apple,  Commodore and Atari computers.  Called the Voice 
Master,  it lets you record words in any language using your own pitch  and 
accent  and have the program later recognize and speak the words.  Included 
in  the $90 price is another program called the Voice  Harp.  This  program 
lets  you perform,  compose and write music simply by humming or  whistling 
into the microphone. Seeing (and hearing) it in action is truly uncanny.

The Voice Harp lets you produce various tone qualities,  different keys and 
multi-note harmonies. You can even see the notes scrolling on the screen on 
a musical staff as you hum or whistle.  The results of your composition can 
be  edited,  saved  and even printed.  I can't wait to get my hands on  the 
Voice Master to do a full-scale review.

Broderbund  Software was at the Faire to recruit new programming talent  to 
add  to their already excellent stable of software authors.  Their  product 
development  staff  was available to talk with software developers  and  to 
present  existing  Broderbund products.  One person that  many  User  Group 
members may already know is Bill Holt,  the Product Development Ambassador. 
Bill's  job  is  to  travel  around the country  visiting  User  Groups  to 
demonstrate Broderbund's software titles and to help recruit new talent. If 
Bill has not yet visited your User Group,  feel free to give him a call  at 
(415)479-1170. He will be happy to arrange a visit.

Spectrum  HoloByte  is  a small company that makes an  excellent  submarine 
simulation  for the IBM PC and compatibles called Gato.  I have spent  many 
hours searching for, and destroying, WWII Japanese Naval vessels. They have 
just announced a MacIntosh version and a high-level company source told  be 
that  they would have a version for the Atari ST computer by the end of the 
year. Gato is one game worth waiting for.

I  enjoyed attending the West Coast Computer Faire and the  Worldwide  User 
Network  Meeting.  I think a lot of new,  exciting information was obtained 
that  clearly  shows  that Atari is here to stay and that  they  intend  to 
support  Atari  users  and User Groups.  I also  saw  evidence  that  other 
software  and hardware companies are finally beginning to take Jack Tramiel 
and  the  "JackIntish" seriously.  It all adds up to good  news  for  Atari 
users.

                                  The End

In  Analog's attempt to bring you this information as accurately and timely 
as possible,  this entire article has been written at 36000 feet, on a red-
eye  special flight from San Francisco to New Jersey.  A Radio Shack  Model 
100 lap computer was used to write the article,  whereupon it was  uploaded 
to  an Atari and printed using Atariwriter.  Computers sure are  productive 
tools!

Goto Forum:
[
Syndicate this forum (XML)
] [

] [
]
Current Time: Mon Dec 05 06:22:02 EST 2022
Total time taken to generate the page: 0.65177 seconds